In Cordova, Cebu: Capitol bans sea cottages
August 11, 2022 | 12:00am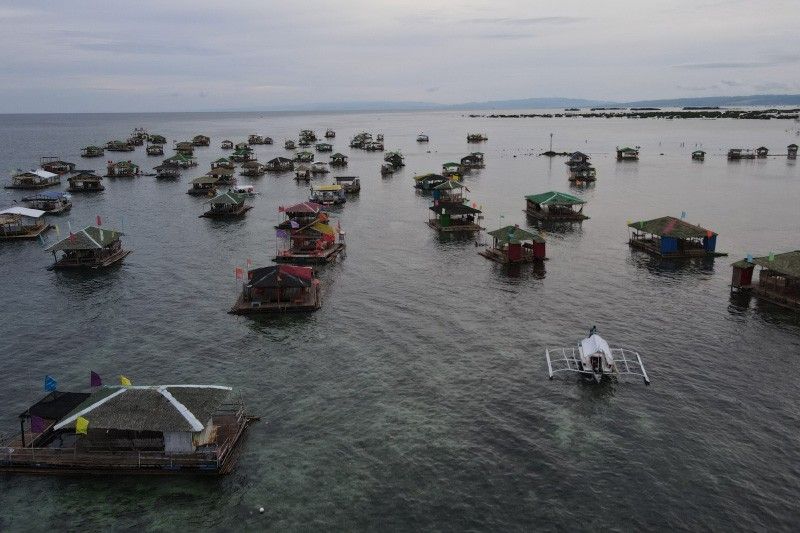 CEBU, Philippines — The Cebu provincial government has disallowed the construction of floating cottages in established easement zone areas in Cordova town.
Governor Gwendolyn Garcia issued an executive order against the construction after it was found that floating cottages were built in areas in the town without permit and clearance from the municipal government.
The prohibition now covers foreshore areas, mangrove zones, public beach zones, and municipal fishing zones.
The floating cottages in Cordova, now reaching over 300, have been rent out to visitors and tourists of the town. The visitors are ferried to the cottages and they can stay there for a fee. While at the cottage, they can also swim in the sea.
But Garcia's executive order says the floating cottages have no proper waste management facilities and their continued use will pollute the municipal waters of the town.
The floating cottages also reportedly violated the Water Code of the Philippines and the Water Code of the Province of Cebu which "identify the easement of public use in the interest of recreation, navigation, floatage, and fishing on the shores of seas wherein no person is allowed to stay in the zone longer than what is necessary for recreation, navigation, floatage or to build structure of any kind."
Garcia said "the further construction of these illegal structures is harmful to the environment and public health, and a patent violation of existing laws, rules and regulars."
Cordova is under Cebu Province.
Garcia also prohibited owners and operators of pump boats and other sea vessels from transporting construction materials to build the floating cottages.
In report the by Capitol's Sugbo News, Garcia intervened in the issue as it is considered a serious environmental concern.
She called on the PNP, Marina, Coast Guard, and Navy to enforce her order and ensure no more illegal structures will be built.
"This is a time that we all collaborate forces because we are trying to preserve the waters of Cordova so it can continue to be a tourist destination. The way this is going, in about a matter of time, this will practically be killing the goose that lays the golden egg. This is also a marine disaster waiting. If the fish are affected, wala na rin ang primary means of livelihood," Garcia is quoted as saying.
The governor stepped in after Cordova's new mayor, Cesar Suan, sought her help on the matter.
Suan himself already issued his EO No. 1 of 2022, which prohibits the construction of the cottages and other illegal structures.
Livelihoood
To compensate for the anticipated loss of livelihood, Garcia said the cottage operators may be relocated and be given cash assistance in the process.
"They will no longer be earning. Now, for how long? What is in store for them? That is what needs to be answered… so that they can be convinced that this is really, after all, for the greater good and for the future," Garcia said.
She is set to meet with the agencies and operators concerned to solve the dilemma. – JMO (FREEMAN)