Public cooperation cited for huge drug haul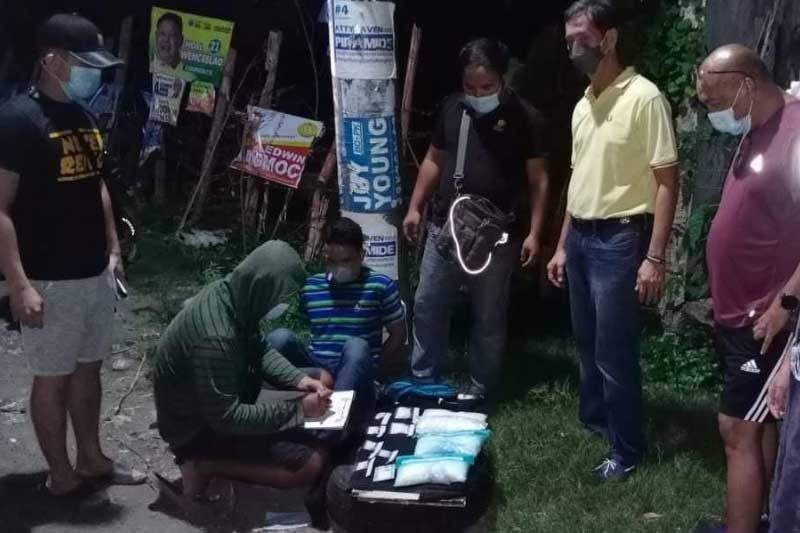 CEBU, Philippines — The Cebu City Police Office (CCPO) has recognized the public's cooperation on the large volume of illegal drug hauls last Saturday.
Lt. Colonel Maria Theresa Macatangay, information officer of CCPO, said their series of operation which yielded at least P34 million worth of illegal drugs in three different areas in the city was a result of the information coming from the public.
"Ang indication ana is daghan sa atong katawhan ang willing gyud mohatag og impormasyon sa dynamics sa pagpamaligya og illegal nga druga in a sense na sa ilahang operasyon, daghang makuha," said Macatangay.
She added, this is a "good' indication that the public themselves, do not want the presence of illegal drugs in their respective areas.
According to Macatangay, they have been receiving information from concerned citizens of the play of illegal drugs in the city which led the police to the arrest of the illegal drug proliferators.
It was reported that in less than 24 hours, authorities have seized at least P103 million worth of shabu in separate buy-bust operations in Cebu City from Saturday dawn until evening.
The biggest haul was done by the Mambaling and Mabolo police which yielded a combined confiscation of almost P34 million worth of illegal drugs in two different areas in the city.
This also resulted in the arrest of three illegal drug suspects.
Meanwhile, Police Regional Office-7 director, Police Brigadier General Roque Eduardo Vega, said they are intensifying their operations against all forms of criminalities, including against illegal drugs, now that the 2022 election is approaching.
"I commend my men for another big haul of illegal drugs in the city. We are committed to suppressing the proliferation of illegal drugs in the Visayas region and arresting high-value individuals engaged in illegal activities," said Vega in a statement.
"With less than 3 weeks left before the election polls, we are duty-bound to ensure an orderly and honest election shall be upheld at all times-unimpeded and protected from all threats that may hamper its integrity," he added.
The suspect is now under the custody of the police for documentation and proper disposition. The illegal drugs seized were turned over to the Regional Forensic Unit-7 for examination. —GMR (FREEMAN)