For isolation and quarantine in Cebu City: New rules out
January 21, 2022 | 12:00am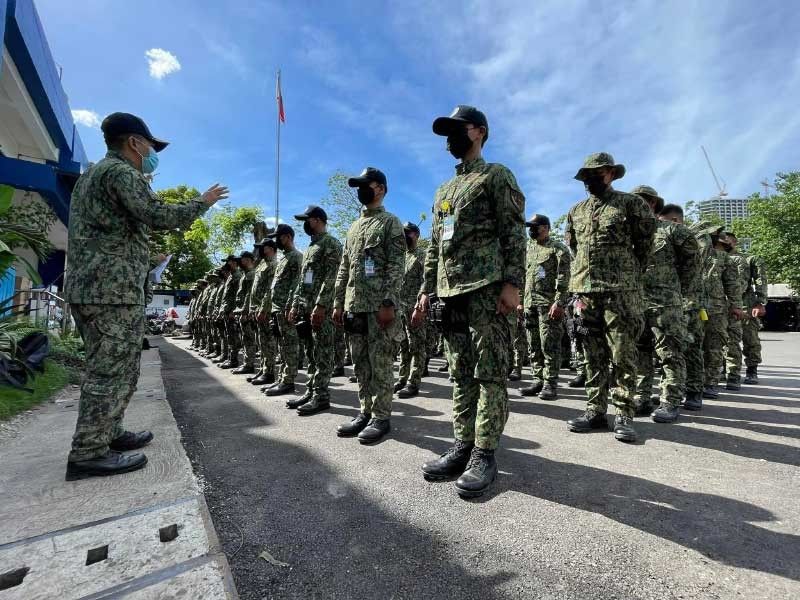 CEBU, Philippines — The Cebu City Emergency Operations Center yesterday issued updated guidelines for the length of isolation and quarantine for those with or believed to have COVID-19.
According to EOC head Councilor Joel Garganera, isolation is for those who have already tested positive for COVID-19 and who should be kept away or separated so as not to infect others.
For fully vaccinated who are asymptomatic or with mild symptoms, it is necessary to isolate them for seven days, and 10 days from the day of testing for partially vaccinated and unvaccinated.
If the condition is moderate, the patient should be isolated within 10 days from onset of symptoms for fully vaccinated, or 10 days from testing for partially vaccinated and unvaccinated.
For severe and critical cases, they should be isolated 21 days for fully vaccinated, or still 21 days for partially vaccinated and unvaccinated.
If immuno-compromised, isolation will run for 21 days for fully vaccinated, and 21 days for partially vaccinated and not vaccinated with a negative RT-PCR result.
On the other hand, quarantine is for those who have been in close contact with the positive or are awaiting their swab test results. This will be done to observe if it is infected with the virus or if there are any symptoms felt.
For asymptomatic and negative close contacts, they will undergo quarantine for five days for fully vaccinated and 14 days from exposure for the partially vaccinated and non-vaccinated.
The EOC also provided informative materials for the essentials to keep in mind while in home isolation like to prepare basic necessities such as food, water, cellphone load, especially since this will take a few days.
The other reminders are:
- Always have a thermometer and oximeter ready.
- Only take paracetamol when body temperature reaches 38.5.
- It is also advised to take vitamins and eat fruits and vegetables.
The Cebu City Government has advised that COVID-19 patients with mild symptoms may just isolate themselves at home.
Because of Typhoon Odette, some of isolation centers and Temporary Transfer and Monitoring Facilities (TTMF) have been damaged.
The Barangay Health Workers will be tasked to monitor the patients within the barangays.
Mayor Michael Rama is planning to provide medicine assistance, especially paracetamol, to be delivered to the homes of the city residents.
In a previous interview, Rama encouraged public and private hospitals not to admit mild cases.
The mayor issued Executive Order 157 recently which defines the guidelines to be followed while the city is under Covid Alert Level 3 called Oplan Puyo Gihapon.
Under the executive order, a task force has been assigned to monitor the prices of medicines and basic commodities.
Augmentation
Meanwhile, Atty. Gerry Carillo, chairman of Cebu City Disaster Risk Reduction and Management Council (CCDRRMC), said that 150 police personnel will augment existing police workforce in the city to help implement health protocols as requested by Rama.
Rama had requested additional police workforce for Cebu City from the Philippine National Police to enforce safety standards amid a spike in coronavirus cases.
Cebu City Government will look for accommodation for the augmentation police personnel.
Carillo said the extra workforce will be deployed to various police stations in the city to help implement Executive Order No. 145 which sets out the health protocols and the monitoring of prices for fever and flu medicines.
Specifically, some of these cops will be assigned to 10 barangays with the highest number of COVID-19 cases in the city.
Carillo said five teams have been formed to monitor or check whether there are truths to reports on hoarding of fever and flu medicines.
"That's the reason why we have this augmentation so that we can effectively monitor and nag-create ta og lima ka teams and this will actually pave in our enforcement sa pagtan-aw nato and we are also working sa association of pharmaceuticals. Kagahapon we had a meeting and they will help in the investigations if there are hoardings," he said.
Carillo said he received a report on social media stating that someone was selling paracetamol at P10 online when it normally costs P3 only.
"Amo na gyud gitan-aw amo nakit-an ni sa Facebook naay ni cover and dispatch. I spoke with personnel sa NBI they are also monitoring it. Basically, daghan ta nag-monitor and it would be wise kung duna gyuy mo-report nato, to testify so that we can really file a specific case," Carillo said.
"Right now we will conduct inspection to all pharmaceuticals, we have coordinated this with line group nila sa mga pharmaceuticals, so starting tomorrow (karon) we will monitor upon the assignment of this police officers, we will now monitor all pharmaceuticals, all botika's and even stores," he added.
Under Republic Act 7841, Carillo said that increase by more than 20 percent, or hoarding, or manipulation of the prices is punishable. — Decemay P. Padilla, JMD (FREEMAN)