In Cebu City and Mandaue from January 14-31: Alert Level 3 raised
January 13, 2022 | 12:00am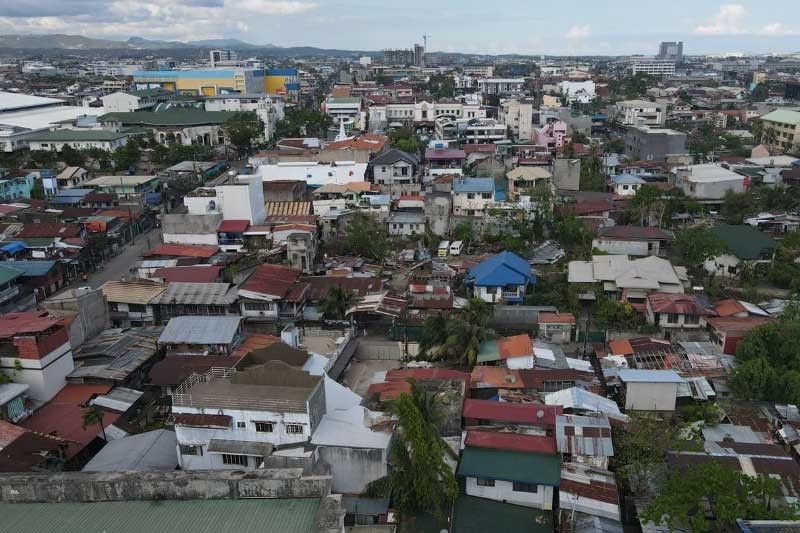 CEBU, Philippines — The national Inter-Agency Task Force (IATF) has placed Cebu City and Mandaue City under Alert Level 3 from January 14 to 31.
The two Cebu local government units join neighboring Lapu-Lapu City, which was placed under Level 3 earlier.
Retired General Mel Feliciano who confirmed the development to The Freeman said the rising number of COVID cases is a major factor for the IATF decision.
He said, though, "LGU naman ang implementation… it's not that restrictive."
Cebu LGUs are seeing a spike in COVID cases while still reeling from the devastating effects of Typhoon Odette.
As of January 12, Cebu City has 723 active cases, according to its Emergency Operations Center (EOC), while Mandaue City has 143, according to data from the Department of Health (DOH)-7.
The piece of good news yesterday is that the positivity rate in Cebu City has gone down to 21.92 percent from an earlier 26 percent.
Councilor Joel Garganera, Cebu City's EOC chief, said there are other areas that should have been considered aside from just the rise in cases.
"I don't know their basis aside from the increasing numbers of cases. We have other areas that they need to consider – our hospital occupancy, mortalities (none), our degree of response and intervention in spite of the fact that we just survived the strongest typhoon ever to hit our city in many decades," he said.
He said he is not inclined to appeal the decision. "Personally, I am not inclined to appeal cause it's just an exercise in futility and we might as well focus our attention to rebuilding our city from the typhoon. Lastly, tagaan lang ta mi og husay ug unsa ang ilang parameters ngano gibutang ta sa Level 3. Stay Safe, kaya nato ni!" he said.
Mayor Michael Rama, for his part, said simply: "Level 3?... No problem... Then we have to work harder to bring it back to Level 2… then Level 1."
Other Areas
Twenty-six other areas in the Philippines were also escalated to Level 3, announced Cabinet Secretary Karlo Nograles in Manila.
The provinces in Luzon under Alert Level 3 are Benguet, Kalinga and Abra in the Cordillera Administrative Region; La Union, Ilocos Norte and Pangasinan in Region 1; Nueva Vizcaya, Isabela and Quirino in Region 2; Nueva Ecija and Tarlac in Region 3; Quezon Province in Region 4-A; Occidental Mindoro and Oriental Mindoro in Region 4-B; and Camarines Sur and Albay in Region 5 in Luzon.
Other areas in the Visayas are Bacolod City, Aklan, Capiz and Antique in Region 6; Cebu City and Mandaue City in Region 7; and Tacloban City in Region 8.
In Mindanao, also under Alert Level 3 are Cagayan de Oro City in Region 10; Davao City in Region 11; Butuan City and Agusan del Sur in CARAGA; and Cotabato City in BARMM. All other provinces and cities not mentioned shall remain under their current alert level classification.
Isolation
Meanwhile, taking a paradigm shift in its COVID-19 response, Cebu City is now pushing for home isolation for its fully vaccinated residents who contract the virus but are asymptomatic or experiencing only mild symptoms.
This is meant to keep the hospitals ready for critical cases in the event the number of cases continues to rise. Some of the city's barangay isolation centers and temporary treatment and monitoring facilities have also been damaged by Typhoon Odette.
Many parts of the city also still do not have power and water as restoration and rehabilitation efforts are still ongoing.
To be allowed home isolation, a patient must have his or her own room and restroom or, at least, direct access to the latter.
There should also be someone monitoring and providing care to the patient at home with a health care worker monitoring progress.
Close contacts
To save on resources, the city is no longer testing closer contacts of COVID-19 patients. Rather, close contacts who are vaccinated but do not have symptoms are asked to isolate at home for seven days. Close contacts who are unvaccinated or partially vaccinated who don't have symptoms should isolate for 14 days. Those with symptoms may be isolated for 21 days regardless of vaccination status, according to Department of Health (DOH) guidelines, said DOH-7 chief pathologist Mary Jean Loreche, now the city's adviser on health.
How should a close contact count the time or day of isolation? "Best time to count… exposure Day 1 sa paggawas sa symptoms or day kung kanus-a ikaw na-test… dili kung kanus-a ka na expose niya (COVID-19 positive patient)," Loreche said.
In the past since the start of the pandemic, home isolation was discouraged and COVID positive patients were extracted from their homes immediately, while close contracts are isolated.
Barangay's role
With this shift in response, barangays will play a key role and personnel of barangay health emergency response teams are expected to up their game in monitoring residents. The city government through its EOC gathered barangay captains and asked them to take an active role in addressing the present challenge with COVID. Association of Barangay Councils (ABC) President Franklyn Ong said they will conduct education campaigns in barangays for a better understanding of the Omicron variant.
Omicron
No case of Omicron has been confirmed in Cebu just yet but Omicron being already in Cebu is something that should be considered, considering the sharp rise in cases.
Omicron is highly contagious albeit patients, especially those vaccinated, only experience mild symptoms.
"Wala pay nabalik sa ato nga report noh nga naa na kitay confirmed positive sa Omicron variant, but then again, we should not be complacent kay wala pa mabalik ang report for all the samples that we have sent to the Philippine Genome Center," Loreche said.
"We cannot discount totally, the possibility nga naa na because of the rapid rise of our cases… As a matter of fact, if you will notice, as of January 11, there is already a doubling of cases… nagsaka na gyud ang atong mga numbers… paspas kaayo," she said.
The good news is that critical care utilization rate in the city, in general, remains low. Government hospitals may now be at 60 percent but only because there are only very few COVID-19 beds.
"For the longest time, we don't have a COVID patient so they converted it back to non-COVID… Di pa na nimo mabawi karon but we are assured by the government nga mag-expand na na sila,"Loreche said.
The city government continues to urge those still unvaccinated to get the jab fast as it has been proven to work well based on the city's low critical care utilization rate. Most of the cases at present are only mild cases.— Decemay P. Padilla , JMO (FREEMAN)