PBB releases funds for nurses under Salbabida Program
September 15, 2021 | 12:00am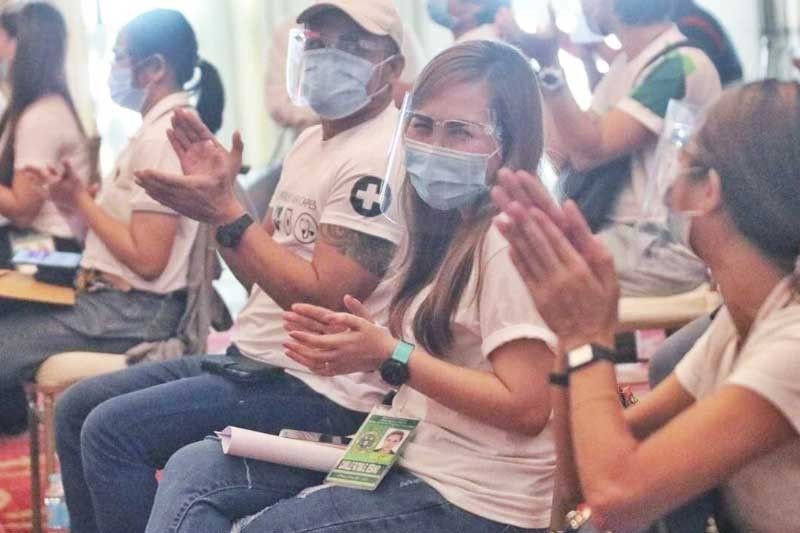 CEBU, Philippines — The Project Balik Buhay (PBB) has already released the first tranche of financial assistance to nurses attending COVID-19 patients in private hospitals, as part of the Salary and Bonus Assistance for our Bidas (SalBaBida) program initiated by the Office of the Presidential Assistant for the Visayas (OPAV).
Each nurse attending patients afflicted with the dreaded disease in participating private hospitals will receive P15,000 for the months of August and September this year.
The incentive was offered through PBB to encourage more nurses to serve COVID-19 patients. Some nurses, however, may not be able to get the full amount since the computation is based on the number of working hours rendered.
According to PBB, the allowance shall apply to nurses employed by the private hospital partners whether regular, contractual or project basis. The PBB has yet to announce the exact number of nurses entitled to receive the allowance since the computation was based on the total man-hours per hospital.
The PBB partner hospitals include Chong Hua Hospital - Fuente, Chong Hua Hospital - Mandaue, Cebu Doctors' University Hospital Group, Perpetual Succour Hospital, ARC Hospital, Cebu Velez General Hospital, Adventist Hospital Cebu, Southwestern University Medical Center, St. Vincent General Hospital, The Hospital by Maayo Well, and Visayas Community Medical Center.
Among the conditions set for the availment of allowance, private hospital partners shall maintain a COVID Wing, which shall not be less than 30 percent of their total capacity.
Under the said program, the private hospital partners availing of the allowance are reminded to continue accepting COVID patients while their COVID Wing is still not yet at 100 percent full capacity.
Aside from the P15,000 cash incentives for the nurses, they are also entitled to free RT-PCR test every two weeks. The program which was launched in July 2021 aims to help enable and encourage nurses to attend COVID-19 patients in the said participating private hospitals.
This two-month program will run until the end of September and is open to all nurses employed by the PBB participating private hospitals either as a full-time or project based employees.
The program is made possible through the generous support of various private companies and charitable foundations in Cebu.
"The fight against the Covid-19 virus continues and it is our collective appeal for all Cebuanos to each do our part by strictly observing the proper health protocols and helping protect each other, as we move forward in our shared mission of saving lives and restoring livelihoods," OPAV statement reads. — FPL (FREEMAN)