New Caubian barangay captain assumes post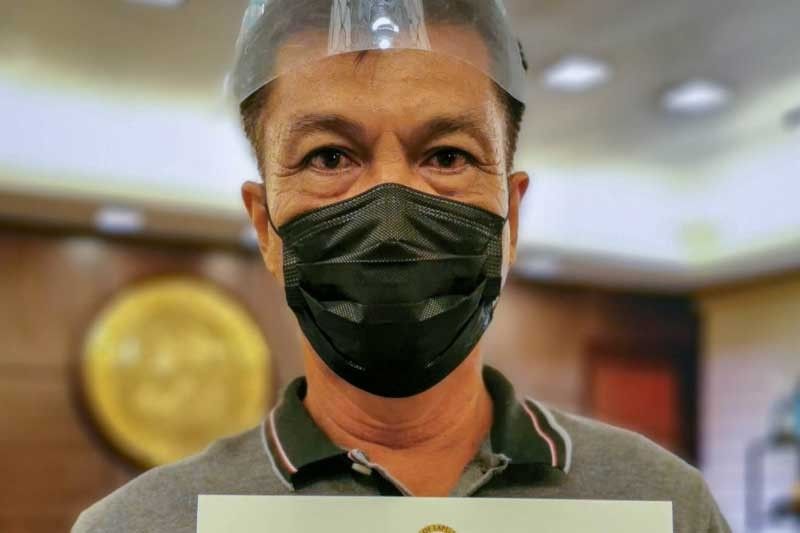 CEBU, Philippines — The new barangay captain of Caubian, Lapu-Lapu City has taken his oath Monday before Mayor Junard Chan.
Councilman Paterno Uy has assumed the position as the new barangay captain after the Office of the Ombudsman has suspended Barangay Captain Jackson Matbagon for one year without pay.
Matbagon was found guilty of conduct prejudicial to the best interest of the service, simple misconduct and abuse of authority filed by Mark Otarra Denola sometime in 2017.
Sought for comment, Matbagon said he thought this case was already dismissed since he and the latter were already settled.
"Nagtoo si Mark nga kung dili siya interesado, ma-dismiss ang case. Sayop lang ni Mark, wala niya personala ang Ombudsman. Naa sab ko sayop sa part nako kay wala nako tubaga ang akusasyon. Nagtoo ko na withdraw ni Mark ang case," Matbagon told The Freeman.
Matbagon said that since the complaint happened a few years ago, he is no longer minding it.
"Nahibong sab ko dapat ako unta una maka receive sa suspension order, nag-una na man hinoon ang DILG ug mayor. Anyway, nahitabo naman ni, dawaton na lang," Matbagon added.
It can be recalled that Chan also filed a criminal and administrative cases against Matbagon for allegedly uprooting the lamppost constructed by the city government in March in the said barangay.
Matbagon posted a P90,000 bail on June 28, 2021 for his temporary liberty after a warrant of arrest was issued by Lapu-Lapu City Regional Trial Court Branch 73 Presiding Judge Ronald Tolentino.
Matbagon earlier said he was surprised to learn about his warrant of arrest as he did not even know he is being sued by the mayor. — GMR (FREEMAN)