MECQ for whole Cebu from Aug 1-15 as Delta variant is detected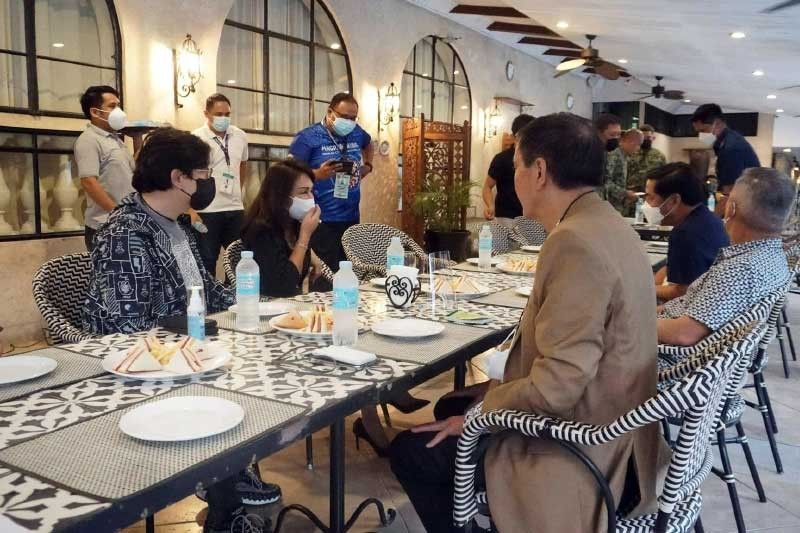 CEBU, Philippines — If things will not change, the entire Cebu will be under modified enhanced community quarantine (MECQ) anew for 15 days starting August 1, 2021.
The national Inter-Agency Task Force on the Management of Emerging Infectious Diseases(IATF-MEID) placed the whole island, including Mactan Island, under MECQ just a day after it announced only Mandaue City and Lapu-Lapu City will be under MECQ.
The quarantine classification is "subject to further appeals by their respective LGUs."
IATF Visayas implementer, retired Gen. Melquiades Feliciano, told The Freeman on Friday, July 30, that the announcement of the discovery of cases with the Delta variant in Cebu on Thursday prompted the IATF to put the whole island under MECQ.
A day prior, only the cities of Mandaue and Lapu-Lapu were placed under the quarantine status.
The Department of Health (DOH) said 19 cases with the Delta variant came from Lapu-Lapu City, three cases came from Mandaue City, six from Cebu City, and two each from Cordova and Samboan in Cebu Province.
The MECQ classification is a preventive measure to limit the movement of people, especially as the number of cases is still rising and contact tracing efforts are still undergoing.
Based on DOH-7 data, Cebu City has 2,527 active cases, Lapu-Lapu has 1,239; Mandaue has 888; and Cebu Province has 2,424.
Dr. Mary Jean Loreche, chief pathologist of DOH-7, said, "Apparently, there is evidence that the presence of the Delta variant corresponds to the rise in our cases. The Delta variant is associated with increased transmissibility as seen even in other countries."
She said all confirmed Delta variants from Cebu were detected from samples from communities with no history of travel, "which again supports our analysis of local transmission."
The 123 samples were collected from July 4 -10, 2021 from 14 males and 18 females.
The youngest person infected is one year old while the oldest is 61 years old.
Loreche said there were "clustering" of samples from in families.
"The first batch of confirmed positive Delta variant were OFWs and ROF accordingly, but in our data, considering we test all arriving OFWs and ROFs in the MCIAA (we conduct two tests, upon arrival and day 5-7), those that turned PCR positive and sent to PGC for genomic sequencing were all negative for delta variants. So, it again brings us to the presence of the delta variant in the community setting," Loreche said.
"Contact tracing is being conducted as of the moment so we can be more definite once this is done," she added.
Next steps
Mandaue and Lapu-Lapu have already appealed to the IATF to reconsider the quarantine classification.
As far as Cebu City is concerned, Acting Mayor Michael Rama said on Friday that if there will be an appeal, "It should be an island appeal."
"We will appeal as one (Cebu) island," he said, considering that all LGUs in Cebu will now be under MECQ.
He said, however, that while movement of people will be more restricted, vaccination against COVID-19 will continue and public transportation will still be present as the city cannot afford to close the economy down.
"If we close the economy, is the national government, the IATF willing to send us the money?" he said in a press conference.
He said Cebu City's priority in the next few days is to get the first three floors of the new Cebu City Medical Center ready, prepare the Cebu City Sports Center and IEC building as isolation spaces in case there is a need to use them, fast track the hiring of medical personnel, and push for "parental supervised household lockdown" or households policing their own members so they will not go out for non-essential trips.
Cebu City will also continue to coordinate with other Cebu LGUs for unified policies in the implementation of guidelines that will cover the MECQ phase.
General guidelines
The last time the national IATF revised the guidelines that govern quarantine classifications was on May 20, 2021.
In areas under MECQ, the movement of all persons shall be limited to accessing goods and services from permitted establishments, for work in such establishments, or for such other activities while any person below 18 years old, those who are over 65 of age, those with immunodeficiency, comorbidity, or other health risks, and pregnant women shall be required to remain in their residences at all times, except for obtaining essential goods and services, or for work in industries and offices or such other activities permitted.
LGUs though may relax the age down to 15 years old, depending on the COVID-19 situation in their respective jurisdictions.
All establishments, persons, or activities permitted to operate, work, or be undertaken during ECQ may be allowed to operate at full on-site capacity while all establishments, persons, or activities not permitted under ECQ will be allowed to operate at fifty percent (50%) on-site capacity while encouraging work-from-home and other flexible work arrangements, where applicable.
Not permitted during MECQ are entertainment and recreational venues, amusement parks or theme parks, outdoor sports courts or venues for contact sports, scrimmages, games, or activities as well as indoor sports courts or venues, fitness studios, gyms, spas, or other indoor leisure centers or facilities, and swimming pools, casinos, horse racing, cockfighting and operation of cockpits, lottery and betting shops, and other gaming establishments except for the draws conducted by the Philippine Charity Sweepstakes Office, indoor visitor or tourist attractions, libraries, archives, museums, galleries, and cultural shows and exhibits, outdoor tourist attractions, venues for meetings, incentives, conferences, and exhibitions, personal care services, and indoor dine-in services of food preparation establishments such as commissaries, restaurants, and eateries.
However, individual outdoor exercises such as outdoor walks, jogging, running or biking, are allowed within the general area of their residence provided, that minimum public health standards are observed.
Agencies and instrumentalities of the government shall be fully operational, with a
skeleton workforce on-site and the remainder under alternative work arrangements while the co-equal or independent authority of the legislature (Senate and the House of Representatives),
the judiciary (the Supreme Court, Court of Appeals, Court of Tax Appeals, Sandiganbayan, and the lower courts), the Office of the Ombudsman, and the Constitutional Commissions may implement any alternative work arrangements.
Officials and employees of foreign diplomatic missions and international organizations accredited by the DFA, whenever performing diplomatic functions and subject to the guidelines issued by the DFA, may operate with an on-site skeleton workforce.
Only hotels or accommodation establishments with valid DOT Accreditation shall be allowed to accommodate guests and clients for legitimate purposes under a state of a public health emergency while operations of such hotels and accommodation establishments, as well as ancillary establishments within their premises such as restaurants, cafés, gyms, spas, function halls, and the like, shall be subject to guidelines issued by the DOT and the IATF.
Gatherings outside of residences shall be prohibited except those essential for the provision of health services, government services, or humanitarian activities authorized by the appropriate government agency or instrumentality.
Religious gatherings shall be allowed up to ten percent (10%) of the venue capacity while necrological services, wakes, inurnment, funerals for those who died of causes other than COVID-19 shall be allowed, provided that the same shall be limited to immediate family members, upon satisfactory proof of their relationship with the deceased and with full compliance with the prescribed minimum public health standards for the duration of the activity.
The road, rail, maritime, and aviation sectors of public transportation shall be allowed to operate at such capacity and protocols in accordance with guidelines issued by the DOTr while the use of active transportation such as biking is encouraged as the movement of cargo/delivery vehicles, as well as vehicles used by public utility companies, shall be unhampered.
"Any violation of the foregoing prohibitions shall constitute non-cooperation of the person or entities punishable under Section 9 par. (d) or (e), as the case may be, of Republic Act No. 11332, otherwise known as the Mandatory Reporting of Notifiable Diseases and Health Events of Public Health Concern Act." - Ericailah Gerasmio and Sly Anthonette E. Baseo, JMO (FREEMAN)