Capitol to give incentive to nurses hired by DOH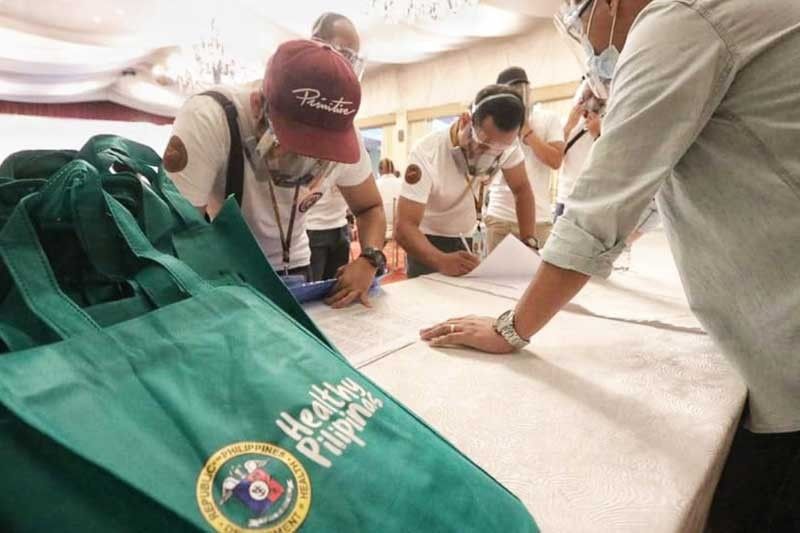 CEBU, Philippines — The Cebu provincial government will extend a P10,000 incentive for the nurses hired by the Department of Health in Central Visayas to augment the manpower of the private hospitals in Metro Cebu.
Cebu Governor Gwendolyn Garcia said the incentive will be on top of the salaries of the nurses for two months.
"The province has committed since ang uban nga provincial constituents nato mo end up man gihapon nganhi sa city hospitals, so for every nurse, we will give an incentive of P10,000 bisa'g pila na ibutang sa DOH, mohatag ta og P10,000," said Garcia.
According to the governor, private hospitals are willing to expand their COVID beds but they lack medical personnel.
One private hospital in uptown Cebu City has committed to expand 130 beds for COVID wards, however they lack medical personnel.
DOH-7 regional director Jaime Bernadas said they are hiring at least 60 nurses to be deployed to private hospitals to help care for the COVID-19 patients.
This is one way to capacitate the private medical facilities as well as other hospitals all over the island.
The province will also purchase 20 units of high-flow machines for severe COVID patients that will be distributed to the four provincial hospitals in Danao City, Bogo City, Carcar City and Balamban.
"Well the doctors say ganina there is other way to manage ang COVID with the use of the high-flow than the ventilators. Kaning high-flow is a more efficient way to fight covid..." Garcia said.
The Capitol targets to purchase it by next week so that provincial hospitals can soon cater severe COVID patients, and help decongest the private hospitals catering COVID patients.
Aside from that machine, the Capitol will also provide more medical supplies to its operated hospitals in the province.
According to the Provincial Health Office, there are at least 500 beds that were allocated for COVID patients all over the 16 provincial and district hospitals. — GMR (FREEMAN)