9 drug suspects arrested during simultaneous raids in Calamba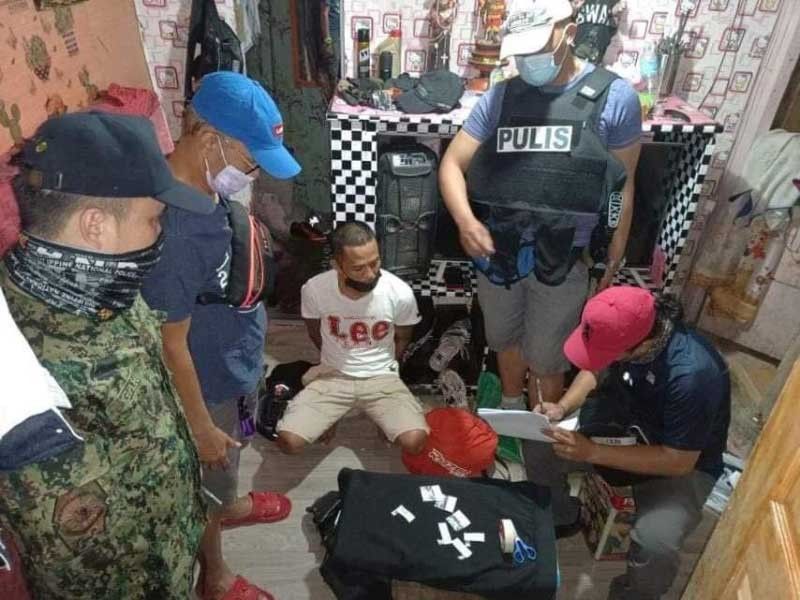 CEBU, Philippines — At least nine suspected drug personalities were arrested during a simultaneous implementation of search warrants conducted by the joint operatives of Philippine Drug Enforcement Agency (PDEA-7), Cebu City Police Office (CCPO) and Naval Forces Central in Barangay Calamba, Cebu City yesterday.
The operations also resulted in the confiscation of an estimated P2 million worth of illegal drugs.
The arrested drug suspects were identified as Kristy Pearl Entoma Neri, 31; Raymond Pagador Ramas, 28; Juver Jaca, 24; Romelito Flores, Jr., 18; Ann Ivy Menoria, 37; Marvin Ybañez, 46; Evangie Baculi, 40; Jeffrey N. Ibo, 38; and Christopher C. Sobrevilla, 43, all residents of Barangay Calamba.
CCPO director Police Colonel Josefino Ligan said there were 10 search warrants served yesterday but four of the subjects--Dodong Pagador , Anna Marie Palarion, Reylan G. Dumpas, and Jacel Mirabiles-- eluded arrest.
Authorities, however, seized a total of 296 grams of shabu from those who were arrested. Ligan said five of the suspects were categorized as high value targets considering the scale of their operations and the volume of drugs they are able to dispose every week.
According to Ligan, some of the suspects were also drug surrenderers but returned to illegal drug business. The top city police official vowed that there will be more operations in the area in the days to come as he identified Calamba as one of the highly affected barangays along with Barangays Pasil, Duljo, and Ermita.
Police are now preparing criminal charges for violation of Article II, RA 9165 or the Comprehensive Dangerous Drugs Act against the suspects.
Meanwhile, a profiling of drug surrenderers in Barangay Calamba was immediately conducted by Cebu City Office for Substance Abuse Prevention (COSAP) personnel following the simultaneous raid yesterday.
Jonah John Rodriguez , COSAP head, said they have listed at least 60 drug surrenderers in Barangay Calamba for community-based drug rehabilitation program. He said 57 of them were subjected to a drug test wherein 35 tested positive for illegal drug use.
According to Rodriguez, COSAP used to do home visitation and schedule the drug test. Yesterday, COSAP tried another approach by rounding up all surrenderers and subjected them to a surprise drug test.
"Di na parehas sa una nga mag-home visit ta dayon magset og schedule. Karon, lahi. Gikan sa home visit, gideretso nato'g dala diri, gi deretso og profile with the PNP, gideretso nato og ASSIST-BI then, drug test," Rodriguez said.
Ligan said those 35 surrenderers who tested positive will under the community-based drug rehabilitation program. They will be required to attend every session to ensure that they will no longer return to illegal drug use. — Brigida Ramos Gerzon, CNU intern, FPL (FREEMAN)