Crowds prohibited in all public parks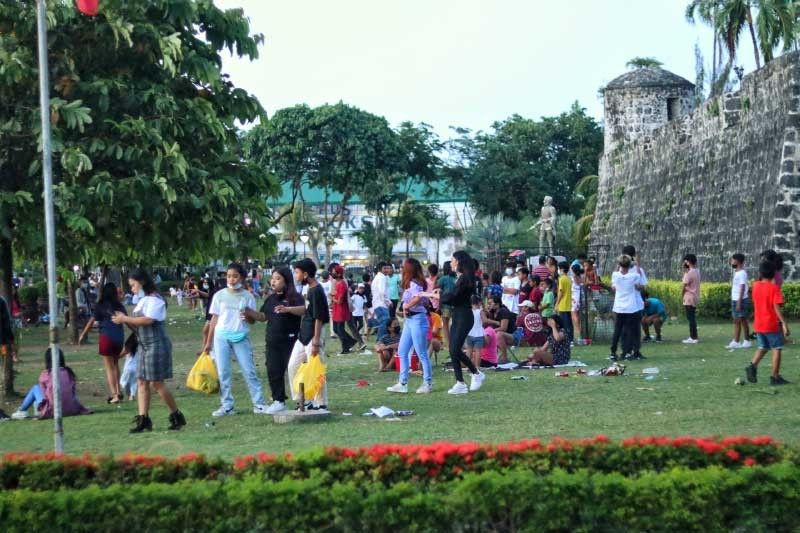 CEBU, Philippines — After Plaza Independencia and Fort San Pedro, acting Cebu City Mayor Michael Rama has announced that any forms of gatherings are also not allowed in public parks within the city.
These include Plaza Sugbo and the Fuente Osmeña Circle where some individuals stay during their vacant time to relax.
According to the acting mayor, the move is one of the steps to combat the surge in COVID-19 cases.
"All the areas, the Fort San Pedro, Plaza Independencia, Fuente, there should be no convergence there," said Rama in a press conference.
No executive order was issued yet on this matter but Rama has already instructed concerned City Hall departments and the police to check these areas regularly.
"Sa pagka-karon, akong hangyo, mas labing maayo nga magpuyo lang ta sa atong panimalay," Rama added.
Last weekend, viral photos of individuals flocking to Plaza Independencia have stirred public opinion amid the rise of COVID-19 cases.
Cebu City government has been aggressive in its campaign against the virus regardless of the quarantine status.
The acting mayor earlier issued Executive Order 136 amending curfew hours from 10 p.m. to 4 a.m. due to the steady rise of COVID-19 positive cases in the city. The EO also re-imposed the liquor ban for one month. — GMR (FREEMAN)