New curfew to take toll on fish vendors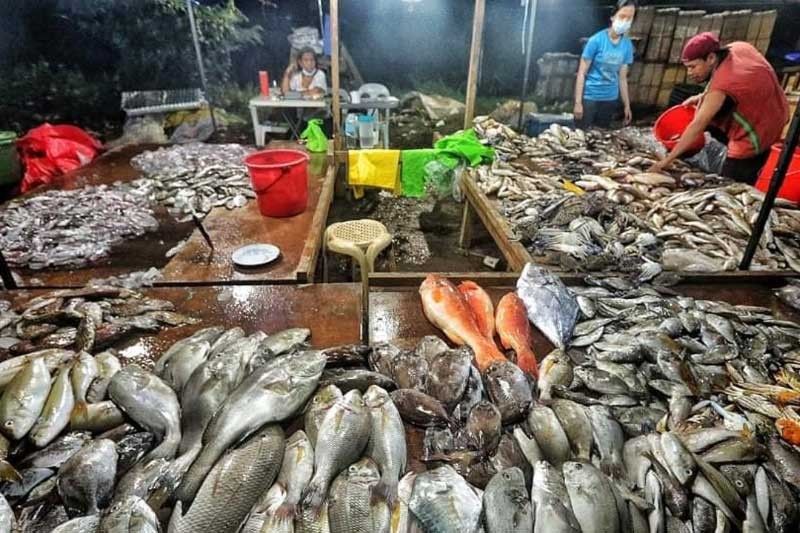 CEBU, Philippines — With the adjustment of curfew hours from 10 p.m. to 4 a.m. in Cebu City, Market Administrator Irvin Cabales said vendors at the Pasil Fish Market will be greatly affected.
Cabales said fish vendors launched a signature campaign to appeal to the city government to give them consideration.
They are also set to personally appeal to Acting Mayor Michael Rama so that a measure can be established regarding this.
"Ang ato ra gyung pinakaproblema is ang Pasil considering nga ang Pasil Fish Market nato, as early as 1 o'clock or 2 o'clock, naa na gyud na diha. Mao sad na ang pinakakusog nila nga halin. Medyo mao pa sila nakabawi gikan last year," said Cabales.
Cabales said these vendors' appeal will be for them to be allowed to sell during curfew hours.
However, he said, it should also be noted that it will a problem for the buyers since the police and other enforcers are instructed to implement the recently issued executive order.
"Mao lagi problema kay ang mamalitay unsaon sad pagsulod didto nga dakop," said Cabales.
Rama issued on July 25, 2021 EO 136 reimposing the liquor ban and adjusting the curfew hours in the city to further mitigate unnecessary social gatherings amid the rising number of COVID-19 cases.
Cabales said while there is no decision yet from the acting mayor, they will follow what was provided under the EO.
At the Carbon Public Market, he said they have decided to bring back the one entrance, one exit policy for the vehicles so that there will be control in the area.
Cabales added vendors were already informed that their deliveries will still be allowed entry at the market even within curfew hours.
"Naa naman gud tay mga stickers nga gipanghatag nila so maka-determine ta kun delivery ba na siya or mangomprahay," he said.
Cabales said that so far the number of persons inside the Carbon Public Market is still manageable, so do with other markets in the city. He assured they are continuously monitoring them.
He added that the strict enforcement of the health protocols in the public markets, especially the wearing of face mask, never stopped.
"Ato lang gyud gipahugtan ang dakop nya ato sa'ng gi-remind ang mga vendors nga they should take part gihapon sa sistema nga sila'y mobadlong in case mohuot diha sa ilang lugar," said Cabales.
Moreover, Emergency Operations' Center's deputy chief implementer and City Councilor Joel Garganera reminded everyone to be mindful of the new curfew hours.
Even private vehicles caught roaming around the City beyond the curfew hours will be stopped and checked.
If violations are noted, they will be brought to the holding area for processing, payment for violation or if not community service.
Quarantine protocols
Meanwhile, barangay officials are expected to step up and help the police force in ensuring the strict enforcement of the quarantine protocols.
Garganera said they will take it against the barangay officials if they will not help in the implementation of the quarantine and health protocols in their area.
"We will take it against the barangay if they cannot control that kay dili sad maayo nga ato na lang etugyan tanan sa pulis, dili na maayo, dili na pwede," said Garganera.
Garganera stresses out that the police has other tasks other than the matters in line with Covid-19
"Police are, grabe ilang trabaho, dili alng sa protocol dili lang sa pandemya, but they also have other tasks to do dili ra kini ilang obligasyon, " said Garganera.
Garganera is also expecting barangay officials to monitor any drinking spree in the community especially with the liquor ban is up and even in the monitoring of establishment serving liquor or even sari-sari store allowing drinking session in the store area.
If an establishment is caught serving liquor, a show-cause order will be served then closure of the establishment, all in the duration of the liquor ban. — Caecent No-ot Magsumbol and Decemay Padilla, KQD (FREEMAN)