Irish national arrested for disobedience during bar round up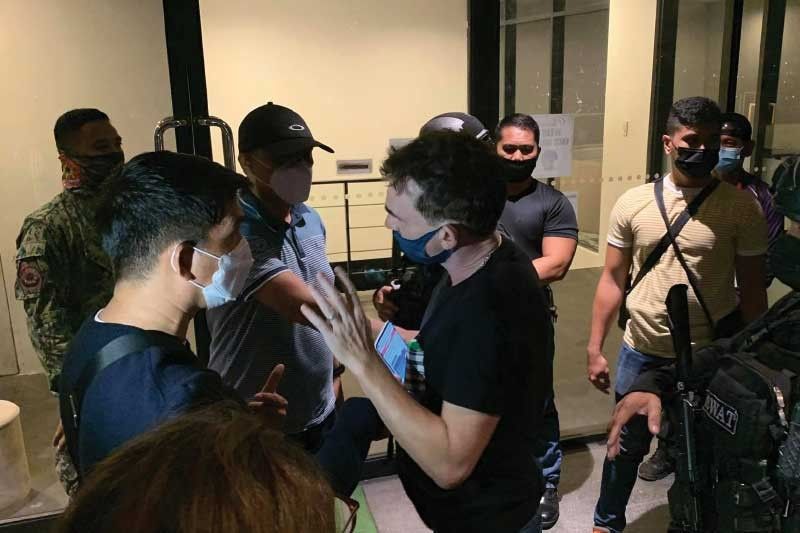 CEBU, Philippines — An Irish national has landed in jail for arguing with the police over violations of minimum health standard protocols inside a bar in Barangay Luz, Cebu City.
Authorities identified the foreigner as Gavan Kennedy who was detained at the Mabolo Police Station while waiting for the filing of a complaint for resistance and disobedience.
Kennedy was among the 122 customers of Verified Lounge held by the police with the Prevention, Restoration, Order, Beautification and Enhancement (PROBE) team Sunday midnight during the conduct of surprise inspection dubbed as Oplan Bulabog.
Kennedy argued that he owns a gym operating for 24 hours. But his business is part of non-essentials establishments the government disallowed to operate beyond the curfew hours in line with the COVID-19 pandemic
"Pag-adto namo [during inspection], wala man mosunod dayun. In fact, karon na e-file ang kaso," said Cebu City Police Office director, Police Colonel Josefino Ligan.
The rest of the customers held by the PROBE team were then released Sunday dawn after paying the corresponding fines except Kennedy.
Meanwhile, city's Business Permit and Licensing Office (BPLO) head Jared Limquiaco has disclosed that the Special Permit to Serve Liquor of Verified Lounge was already temporarily suspended pending investigation.
Limquiaco said this means that while the restobar could still operate and serve food, it is yet to be allowed to serve liquor again while investigation is ongoing since their violation was "intentional."
The city government already served the show cause order for the establishment to explain their side.
"So, karon pa lang, bisan wala pa ta'y decision sa atong investigation, di na sila maka-serve og liquor," said Limquiaco.
To recall, the Cebu City police conducted another wave of Oplan Bulabog against Verified Lounge where customers were caught violating the minimum health standard protocols.
Limquiaco said their specific violations would include overcapacity and operating beyond curfew hours.
He said they are still waiting for the establishment's answer on why they committed such violations.
"Ato man ni silang paminawon kung unsa ang ilang rason, nganong ila tong nabuhat, so kung dili nato dawaton ilang rason, ma-revoke or ma-suspend ang ilang Special Permit to Serve Liquor," said Limquiaco.
Limquiaco warned that if the establishment still violates the temporary suspension of their Special Permit to Serve Liquor pending investigation, the BPLO will then go after their business permit.
Councilor Joel Garganera, Emergency Operations Center (EOC) deputy chief implementer, warned that if these establishments continue to violate the rules and regulations the city has been enforcing, they will not hesitate to recommend to the Office of the Mayor the reimposition of liquor ban.
Garganera stressed the importance of compliance to the protocols not just by the establishments but also by the customers.
"Because if dili mo ka-police sa inyong kaugalingon nga ramps, if you are not responsible and accountable sa inyong mga action, then that would be a possibility that we have to reimpose liquor ban," said Garganera.
"But then again, ato man nigitagaan kay panginabuhi gud ni. Pero og dili man gani sila mopakita sa ilahang angay nga pagatumanon, then og mahimo naman lang gani na nga area of transmission ang kanang mga bars, then di sad mi mopanuko nga among i-endorse didto sa opisina sa mayor nga atong i-reimpose ang liquor ban," he added. — Dominic I. Dilao, UV Intern and Mary Ruth R. Malinao, GMR disobedience (FREEMAN)