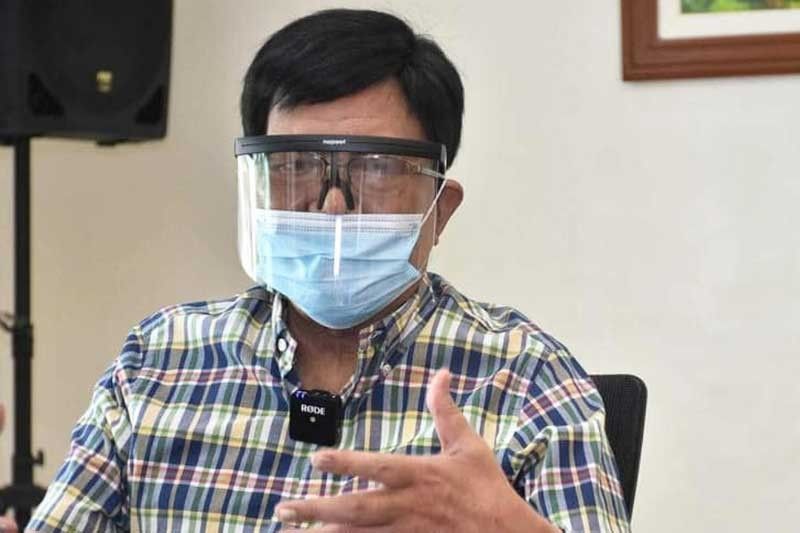 Cebu City Mayor Edgardo Labella
Labella: City not consulted on DPWH projects
CEBU, Philippines — Cebu City Mayor Edgardo Labella called on the Department of Public Works and Highways (DPWH) to coordinate with the city government about projects it plans to implement in the city following a public hearing on big-ticket projects Thursday that the city did not know about.
"I hope that they will be coordinating with the local government... The city must be made aware of such project so that there will be no complication," Labella said Friday.
Labella said coordination between the local and national government is necessary and is provided for by law.
"There is a provision in the Local Government Code that in all nationally funded projects that are being prosecuted on national areas, the local government must be given the opportunity to give their position on the matter," he said.
Councilor Jerry Guardo, chairman of the City Council's committee on infrastructure, also echoed Labella's call.
He said he, too, was surprised to learn about the public hearing because the DPWH representatives he was with during a recent ocular inspection of the underpass in Barangay Mambaling never mentioned anything about the new infrastructure projects.
"Wa gyud silay hisgot. Gakuyog man unta mi nila kay nagtan-aw atong sa problema sa Mambaling underpass nga gabaha," Guardo said.
"I agree with the concern of the mayor and that DPWH should first conduct consultations with the LGU regarding the design and deal prior to funding requirement to avoid wastage of government funds… Sa planning pa lang, duna nay public consultation sa LGU. If opposition is strong, sayang lang ang hago tanan... Tanan naa nay cost, feasibility study pa lang, naa na nay cost," he pointed out.
Projects
A flyover is envisioned to rise along P. del Rosario Street from the junction of Osmeña Boulevard to Leon Kilat Street with total length of 1.1 kilometers, and another along N. Bacalso corner V. Rama Avenue with length of 1.2 kilometers.
In addition, a left-turning underpass is also being proposed along the Mambaling road junction at the Cebu South Coastal Road.
For the underpass project, there are two schemes being considered: a proposed interchange is a left-turning underpass having a total length of 915 meters and a proposed roundabout with an inscribed circle diameter of 91 meters.
With respect to the building of the flyovers, the agency said there will be a corresponding additional 2.5-meter road widening project for both sides.
All three projects are seen to help ease the traffic situation in Cebu City.
Support, opposition
Labella said the city is willing to support the projects if there are no conflicts that would arise and if they can help in the city's development.
"If that is really something for the progress and development of Cebu City, but we really have to also look into that because we have to be coordinated because there are also certain areas that the city has also some projects to be prosecuted," he said.
For Vice Mayor Michael Rama, what the city and Metro Cebu need is for roads to widened and a Comprehensive Integrated Traffic System and not flyovers.
"As I have been very clear, from the point of priority, the priority is not flyover, the priority is road widening," Rama said.
Guardo, for his part, said he heard about the projects from someone from DPWH about two years ago but no specific details were disclosed at that time.
Consultation
Joshua Monsanto, DPWH -7 section chief for highways in planning design division, said the first stage of public consultations kicked off Thursday during which stakeholders were briefed on the study, surveys, and other activities related to the pre-construction phase of the projects.
The consultation on Thursday was attended by businessmen, property owners, and government officials, including San Antonio barangay captain Daido Abcede and Kalubihan barangay captain Rex Millan.
Labella said it is good that they have consulted first the property owners, considering that "it's really one of the challenges."
"When you develop a project in the city, one of the challenges is when there are private properties involved, one of the challenges is that to appease, to convince the property owners," he said. — Caecent Noot-Magsumbol, JMO (FREEMAN)