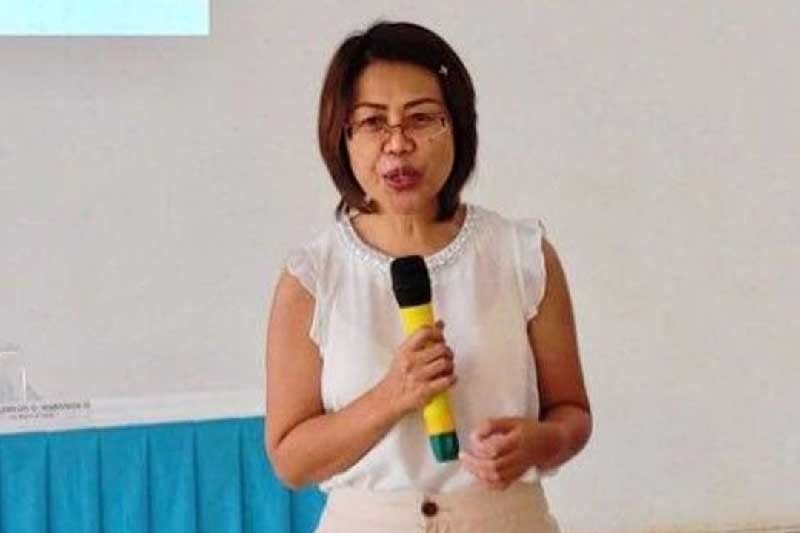 DOH-7 chief pathologist and spokesperson, Dr. Mary Jean Loreche.
File/OPAV photo
6 co-passengers of Pinoy with UK COVID-19 variant test negative
CEBU, Philippines — Six persons from Central Visayas, who were co-passengers of the 29-year-old Filipino real estate agent who tested positive for the more infectious United Kingdom (UK) COVID-19 variant, were tested negative for COVID-19.
The six passengers—three from the cities of Naga and Bogo and the town of Consolacion in Cebu province; two from Bohol province, and one from Negros Oriental— were tested twice, both results turned out negative.
They were aboard from Dubai to Manila on January 7 via Emirates Flight No. EK 332 on January 7. There were 160 passengers in the flight.
Dr. Mary Jean Loreche, spokesperson of the Department of Health (DOH) in Central Visayas, said they were tested at the Mactan Cebu International Airport upon arrival and were re-tested five days after. They were also isolated for 14 days in a DOH-accredited facility.
"Even if you test negative on the natural course of the disease of Sars-Cov-2, you may be tested negative upon entry, pero pwede ka mag positive after several days tungod man na ang imong viral load not enough to be detected during the first swabbing,"Loreche said in yesterday's virtual presser.
Since none of the passengers from the region tested positive for COVID, swab samples were no longer sent to the Philippine Genome Center (PCG) for genomic sequencing.
"For those six, we did not submit any sample to the Philippine Genomic Center since they are not qualified," she said.
Three criteria for genomic sequencing are that an individual came from a restricted country, the PCR result must be positive upon entry to the Philippines, and if positive, the cycle threshold or the value of the viral load of a sample of an individual has to be at 30 or below.
So far, DOH-7 sent two samples to PGC for genomic sequencing after the patients from the U.S. and Dubai tested positive for COVID-19.
PGC has yet to release the results of the tested samples.
Loreche said the two patients are under isolation.
The two can already be discharged 14 days after isolation and be considered as clinically recovered.
If travelers/patients turned out negative after the second testing, they may continue the rest of the 14-day quarantine at home.
Local government units, however, have the prerogative to require the patients to be quarantined in their respective facilities.
But Loreche hopes the LGUs would also honor the DOH clearance given to the travelers to return home after the mandatory quarantine period. — KQD (FREEMAN)