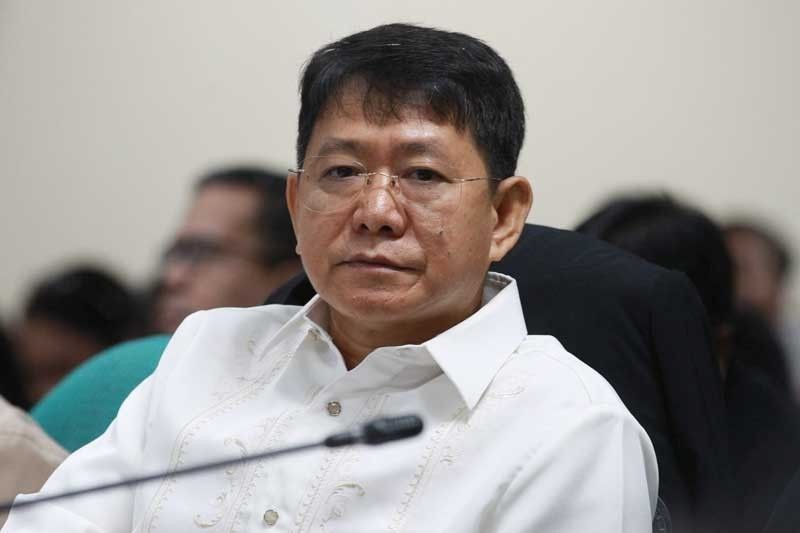 DILG Secretary Eduardo Año, in his MC 2020-027, warned local chief executives of administrative sanctions for non-compliance.
STAR/Geremy Pintolo/File
Baragay officials may now start
CEBU, Philippines — The Department of Interior and Local Government (DILG) has issued a new memorandum circular directing all governors, mayors, punong barangays and other concerned agencies for the continued implementation of the president's directive to clear roads of illegal obstructions.
DILG Secretary Eduardo Año, in his MC 2020-027, warned local chief executives of administrative sanctions for non-compliance.
In a separate statement, DILG-7 Local Government Monitoring and Evaluation Division chief Atty. Ian Kenneth Lucero said that this memorandum circular dated February 7 is the second memorandum from the Central Office.
He said that this will be implemented starting February 16, and, as announced by Año, would be completed within 75 days.
However, Lucero said that the barangay officials were not precluded to begin the implementation of the road clearing directive earlier than February 16.
In fact, Lucero said that the DILG has issued the first advisory dated January 8 providing for the roles of punong barangays and sangguniang barangay members relative to the directive to clear roads of all illegal structures and constructions/obstructions, which was disseminated to the barangay officials.
As early as January, Lucero said barangay officials have conducted road clearing and preliminary activities such as road inventory, coordination with the city and municipal governments, and determination of barangay public roads, among others.
Lucero said that throughout the 75-day implementation, the validation team shall interface with the local chief executive or his representative for at least once every two weeks to discuss the implementation and compliance.
He added that validation reports shall be submitted to the Office of the Secretary, through the Bureau of Local Government Supervision not later than April 30.
Meanwhile, Cebu City Councilor Franklyn Ong, Association of Barangay Councils President, said that the barangays have started complying with the requirements for the road clearing.
"Mao ning challenge na atong gi-face karon and we are aware of the deadline, we have submitted the required report to the City Planning and we also submitted a report to DILG," said Ong.
He added that they are identifying which roads have obstruction and, as ordered by the DILG, the roads should be checked if they are national or city roads, and not private roads.
"So atong stage karon is verification. After the verification, kung makita namo na kadto na road is national or city road then we will have to act on it," said Ong.
After the verification, Ong said they will go through the process of giving notice to the people who are encroaching on the property.
"We will have to go and talk to the people affected. We have to give them due process, we have to talk to them and let them understand that there is a memorandum from the DILG. Tagaan namo sila og due process para ma remove nila voluntarily at first, if not then we will have to do a more severe action," he said.
Ong added that it is a challenge especially in areas that most houses are encroaching on the roads, such as places with informal settlers or subdivisions.
Some of these areas are also relocation sites under by the government.
"That is something we have to talk to the city government of Cebu – how are they going to treat that because kana sila dugay naman kaayo na, wala manay klaro ang mga dan dira," said Ong.
He added that the first step to be done is to verify, and, as part of the verification, is for the city to inform the barangays as to where the boundaries of the roads owned by the government are, since some roads reportedly have no proper distinction or limitation. GAN (FREEMAN)