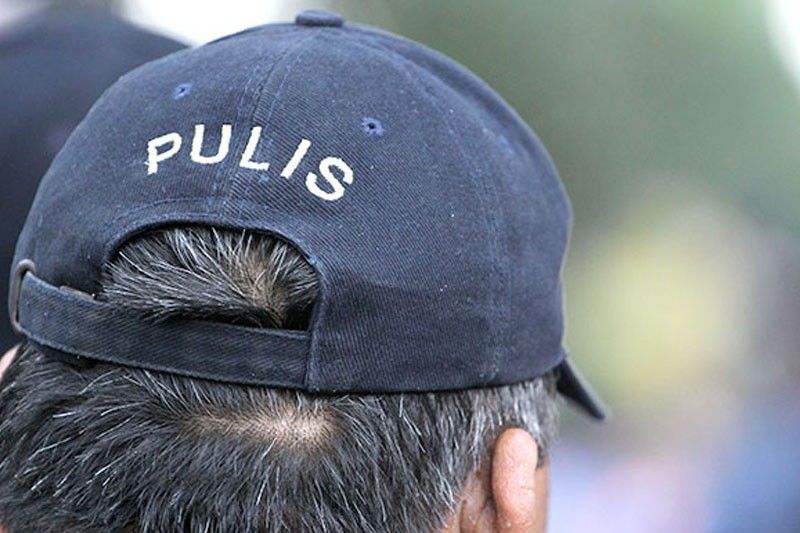 According to the Cebu Provincial Police Office, Ando was married to a daughter of a barangay captain in Sitio Poblacion where he also lives. He allegedly went on AWOL since 2018 allegedly after feeling "low morale for not receiving any allowance."
File
AWOL cop arrested in drug bust
CEBU, Philippines — A policeman who has been absent from work without official leave (AWOL) was among those caught in two separate buy-bust operations in Cebu on Saturday afternoon and Sunday morning.
Police seized about P250,000 worth of illegal drugs from the operations.
The first buy-bust was conducted in Sitio Latid, Barangay Poblacion, Pinamungajan town last Saturday afternoon. Nabbed in the operation were Christian Dela Cruz Ando, 34, identified as a former cop and an alleged high-value target, and Allan Abaquita, 44, also a high-value target in provincial level.
Seized from them were at least 11 grams of suspected shabu with estimated value of P80,240.
According to the Cebu Provincial Police Office, Ando was married to a daughter of a barangay captain in Sitio Poblacion where he also lives. He allegedly went on AWOL since 2018 allegedly after feeling "low morale for not receiving any allowance."
Ando began engaging in illegal drugs when he went on AWOL and allegedly found links with drug dealers in Cebu City, according to Police Lieutenant Colonel Marlu Conag, chief of the Provincial Intelligence Branch, quoting what Ando said during investigation.
Police Colonel Carlito Baja, Lapu-Lapu Police City director, also confirmed that Ando was assigned in the Lapu-Lapu City two years ago.
After skipping work without filing a formal leave of absence, Ando allegedly went to Pinamungajan were he was once arrested for carnapping but managed to post bail.
Police are still conducting follow-up investigation regarding the case.
Meanwhile, three people were arrested in in a follow-up operation conducted by the authorities in Sitio Punyang, Barangay Duljo-Fatima, Cebu City early morning Sunday.
They were identified as Cristita Ras Garcia, 57; Brex Neil Ibale Pactol, 29; and Eric Pilapil Ibale, 27.
Confiscated from the three were 25 grams of suspected shabu with estimated value of P170,000.
The arrested persons are now temporarily detained at the police station pending the filing of appropriate charges in court against them.
The confiscated suspected illegal drugs were brought to Regional Crime Laboratory-7 for examination. (FREEMAN)