Cebu City library to go back 24/7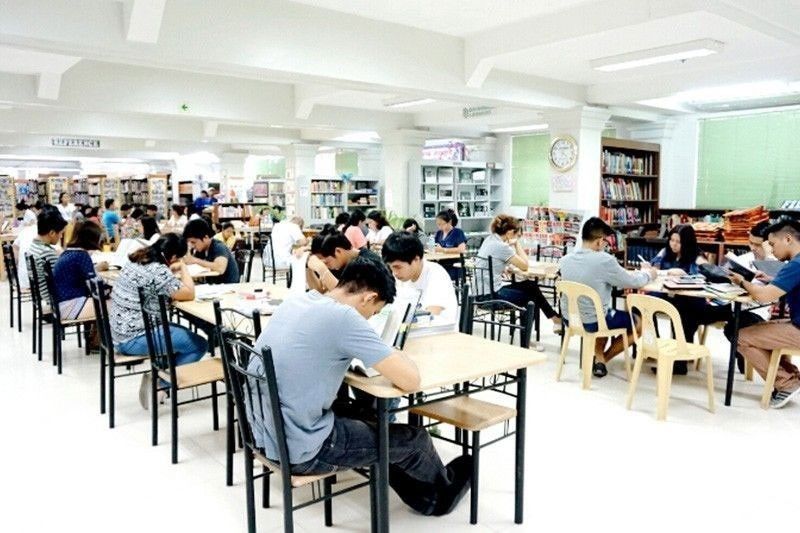 CEBU, Philippines — The Cebu City Public Library (CCPL) is in need of 28 personnel for the resumption of its 24/7 operations.
Librarian Rosario Chua said CCPL needs nine employees per shift. There are three shifts.
"Each employee will render 40 hours per week. Three personnel will be assigned in the front desk, bag deposit and registration section, while five employees will be assigned in Filipino, Reference, Periodical and Technical sections. Four employees will handle the payroll processing, budget, personnel records, communications and other office works," she said.
She said only two of the 14 casual employees hired during the previous administration were renewed.
Lawyer Floro Casas, city administrator, explained that the employees' evaluation committee did not renew the service contracts of those casual and job order employees who actively participated in the May 13 midterm polls.
Casas, who led the committee along with Chief of Staff Mary Rose Salvatierra-Lubino and City Attorney Rey Gealon, said employees are supposed to be non-partisan.
Since June 29, the library operates from 8 am to 12 am owing to lack of manpower.
It was announced on CCPL Facebook page on Sunday.
"Due to manpower shortage, the Cebu City Public Library will temporarily limit its daily operation from 8AM to 12 Midnight starting June 29, 2019. Thank you," said the CCPL management.
Mayor Edgardo Labella said the city will augment the library workforce to resume the 24/7 services.
"There will be no lack of employees because we will immediately augment employees to be able to continue for anything that would be beneficial to the people. This is not the type of governance that just cut it off because it came from the other administration," Labella said.
He said Casas is now looking into the matter.
Casas said the city targets to finish the appointments within the week, so they can start deploying employees by next week.
"We hope to address the concern next week so we can resume the 24-hour services," he said.
Labella vowed to continue the 24-hour services, an initiative of his predecessor Tomas Osmeña.
Osmeña ordered the 24-hour services of the library on March 9, 2018, in response to the suggestion of a student.
Labella is set to issue a memorandum for the library's 24/7 operations.
"By all means, let's continue it. Let's stop politicking, let's stop partisan posturing. That is really unhealthy. I will issue a memorandum that we will continue…We can place people there," he said. (FREEMAN)