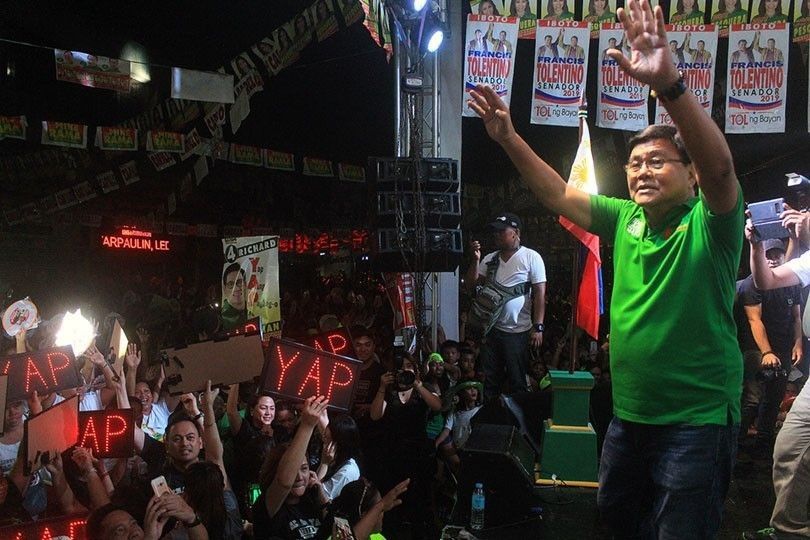 Labella won with 265,436 votes against incumbent Mayor Tomas Osmeña who only got 246,399 votes as of 6 p.m. yesterday.
File
Labella, Mike Rama proclaimed winners
CEBU, Philippines — Cebu City Mayor-elect Edgardo Labella and Vice Mayor-elect Michael Rama, who were proclaimed winners yesterday, vowed to champion a "reconciliatory and inclusive" governance.
Labella won with 265,436 votes against incumbent Mayor Tomas Osmeña who only got 246,399 votes as of 6 p.m. yesterday.
Labella, in an interview, asked the help of his constituents to assist him in performing his mandate as the new city mayor.
"As I've said, we will have a reconciliatory and inclusive governance. Atong dawaton, hangpon ang tanan nga gusto maghatag og kaayohan sa atong dakbayan," he said.
Rama, on the other hand, got a convincing win of 261,381 votes against Councilor Mary Ann de los Santos who garnered 234,615 votes.
Rama said he will ask Labella to call for a meeting among members of Partido Barug PDP Laban to discuss their legislation roadmap.
"We are not new. We were here in 2013. We ran in 2016 but something happened. We are only retaking City Hall because that is what we are fighting for because that is the stand of Cebuanos in 2016," he said.
Rama lost to Osmeña in 2016 mayoral race.
Rama vowed to continue and enhance the current programs and projects of the current administration, adding that he will also ensure that the legislative department will help in addressing issues on garbage, traffic, peace and order, and environment.
When asked how to work with an opposition-dominated Cebu City Council, Labella said it would be a healthy exercise in a democratic society.
He said he will call for a gathering to discuss the executive-legislative agenda among all members—allies or not—of the council.
He said the matters that he will discuss with the council members are the signing of deed of donation for the barangays' ambulances, garbage trucks and other vehicles.
He said this is to ensure that the villages will not be affected by any change of administration.
"Humana man ang elections, let's help each other. I will reach out and I will offer my hand of reconciliation," he said.
Among the factors that contributed to his victory are the endorsement of President Rodrigo Duterte, hardwork in nightly pulong-pulong, and God's divine intervention, Labella said.
Labella said he will also study the possibility of establishing a Cebu City College, and implementing the Bus Rapid Transit project and the planned Integrated Inter-Modal Transport System (IITS) for Metro Cebu.
The mayor-elect said he will convene the police to ensure the enforcement of laws and preservation of peace and harmony in the city.
Aside from his priority agenda, Labella is also planning to transfer the Office of the Mayor from the eighth floor to the ground floor so "he will be accessible to the public."
"Your voice has spoken. And your voice says that you want an inclusive government. Your voice says that no one in Cebu City needs to leave this place to escape monstrous traffic or water shortage or flooding," he said in his press statement.
Unaccounted Votes
Meanwhile, one precinct with 994 voters has yet to transmit the results to the city's board of canvassers (BOC) as the Secure Digital (SD) card is still being repaired by the Department of Science and Technology (DOST). The unaccounted votes are from Barangay Labangon.
Since the unaccounted votes will not affect the result of the mayoral and vice mayoral race, BOC Chairman Atty. Chaunsey Boholst and the members of the board decided to have partial proclamation yesterday afternoon. — KBQ (FREEMAN)