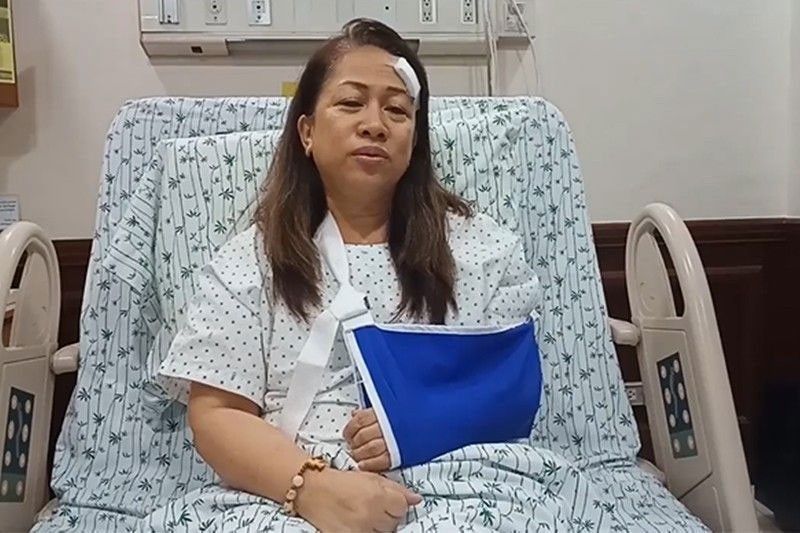 Reluya eyes reward to help ambush probe
CEBU, Philippines — San Fernando Mayor Lakambini "Neneth" Reluya is planning to offer a substantial amount of reward money to help the police arrest the people behind her ambush.
Police Regional Office-7 director Chief Supt. Debold Sinas said Reluya told him during a private meeting yesterday that she is considering giving a reward.
Sinas is optimistic that the reward will help them encourage the witnesses to come out in the open and help in the investigation. The private meeting, which lasted more than an hour, was also attended by Cebu Provincial Police Office director Senior Supt. Manuel Abrugena, Talisay City Police Station chief Supt. Marlu Conag, and the chief of police of San Fernando town.
According to Sinas, the mayor was briefed of the ongoing investigation. The mayor wanted that the suspects and the mastermind will be arrested at the soonest time possible.
"I can say that it will help with the development of the investigation, kay naa man gyud nga hina-hina ug loob ang ma-encourage motingog because of the money," Sinas said. (There are people who might be emboldened to cooperate because of the money)
Sinas clarified that the reward will go directly to the witnesses and not to the police.
The police official said the mayor is still grieving for the loss of her husband, Ricardo "Nonoy" Reluya. The couple and four others were on board a Toyota Grandia on their way to Cebu City when unidentified armed men waylaid them in Barangay Linao, Talisay City on January 22.
Ricardo and two others—Allan Bayot and Ricky Monterona—died on the spot while the mayor and two other staff survived.
The police have already identified Jerome Labitad and Felix Abacajan as prime suspects in the ambush. According to the police, the ballistics of the firearms seized from Labitad allegedly matched with that of the evidence found in the area where Reluya was ambushed.
However, Labitad and Abacajan are still at large. The police have also yet to identify the mastermind.
Sinas said they have assured Reluya that she will be given a security.
"She asked for security personnel, but I already assured her na magbutang mi ug regular na police guard didto," Sinas said.
But since she is a candidate, Sinas said policy on providing escorts will apply. This means that she will be given only up to a maximum of two escorts.
"But we will stick with the two personnel in uniform, maghimo siya request. She will follow with the provisions of COMELEC," he said. — FPL (FREEMAN)