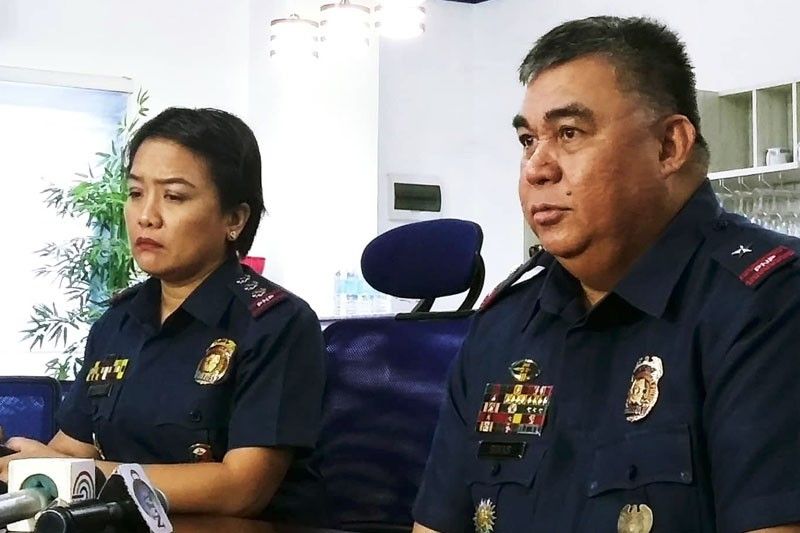 Police Regional Office-7 Director Debold Sinas said they will request for Philippine National Police Chief Oscar Albayalde to issue a subpoena against the boyfriend, Nel Spencer Tiu.
Clydyl Avila
BF still a "no-show" in Abad's probe
CEBU, Philippines — As the ultimatum given to him ends, the boyfriend of drug overdose victim Ashley Abad, who was invited on several occasions to show up and shed light on the incident, remained a "no show."
"Hindi nagpakita, ilang beses na kami nagpadala ng sulat, at nag-attempt na makausap siya. But sabi lang na sa lawyer na kami makipag-usap. We gave time, until today, but still wala," Police Senior Superintendent Royina Garma in a phone call with The FREEMAN said.
Police Regional Office-7 Director Debold Sinas said they will request for Philippine National Police Chief Oscar Albayalde to issue a subpoena against the boyfriend, Nel Spencer Tiu.
If Tiu still refuses to cooperate, Sinas said they will file contempt charges against him.
"We can invoke the subpoena power of Chief PNP, to cooperate with us. We are after kung aha gikan ang ecstasy. If wala sila moestorya, sila amo i-charge," Sinas said in a press conference.
Tiu's lawyer, Orlando Salatandre, said his client may or may not appear before the Cebu City Police Office (CCPO) to shed light in the investigation relative to the death of the latter, based on the ultimatum issued.
"It's up to my client. It's his option. But so far, he did not say anything," he said, over phone interview.
The proper procedure would be to file a complaint before the Prosecutor's Office, since the police earlier mentioned that they will file a homicide, considering the incident happened on January 19, 2019, he said.
Salatandre added if a complaint will be filed, they would welcome it and will answer the accusations against his client.
"We respect the rule of law," he said.
Lawyer Rameses Victorious Villagonzalo, who is representing David Brian Treveño, 20, said they already manifested their intention and willingness to cooperate in the investigation.
"Akong client is a good Samaritan lang. Nitabang ra siya ug alsa padung sa ambulance and nisakay sa ambulance," he said, adding his client and others were already identified as present during the incident.
Treveño is reportedly a friend of Tiu. They were classmates during their high school years, Villagonzalo added.
Villagonzalo said he sent a letter to Sinas at around 10 a.m. yesterday. He added his client is willing to disclose what really transpired last January 19.
"There is no need to summon my client," he said.
He said if the police have questioned to his client, they can send their questions and they will answer in an affidavit form and under oath.
"Usually man gud kong ipatawag, and ang police ang mo-interview, there is this tendency nga ma intimidate," he said.
Lawyer Vicente Fernandez II, who stands as counsel of four of Ashley's friends, said they went to CCPO so that an investigator can get their statements.
He said that the parents feared that their children were tagged as possible suspects.
He said that the experience was also "traumatizing," especially that they've been asked at least three times.
"We want to clear out their names nga they are not suspects," Fernandez said.
He added that the friends were aware of the presence of ecstasy. However, they are not sure where it was sourced.
He also said that during the party, Ashley and her clients were at least a meter away from each other.
He said that when Ashley collapsed, two of his clients went to get her some water and the other did not come close, as she may need more oxygen to breathe.
The two who got her some water saw her being brought by emergency response personnel to an ambulance.
President Rodrigo Duterte had earlier signed a new law granting the PNP Chief and the CIDG to subpoena persons that may help expedite an investigation, known as the Republic Act 10973 amending the Republic Act 6975 of the Local Government Code.
A subpoena requires a person to appear before a court or a body, for questioning.
The development came after Ashley's parents sought a meeting with the president last February 7.
The following day, Duterte addressed the issue during his peace and order summit with local officials in Albay, vowing to give justice to Abad.
According to Garma, Duterte gave orders "hulihin mo," however, having worked closely with Duterte back in Davao City, she said it only meant they have to work on the case closely.
Garma said she understands the wisdom of the President, who is also a lawyer.
The investigation now leans on finding out where the boyfriend and some of her friends sourced the ecstasy.
This after the histopathology done on the victim showed Ashley died of ecstasy.
The result of the autopsy took at least two weeks, since it was performed in Luzon.
Garma said before that it was because her remains were embalmed before the autopsy, which should have been the other way around.
Police are still trying to establish if taking the ecstasy was self-inflicted or she was forced.
But the circumstance whether she was forced is unknown to the police with the absence of her boyfriend's statements.
Sinas said that Tiu, considered a person of interest, is not a primary suspect. They are usually called to clear gaps in an investigation.
They will only be considered suspects if there is a presence of compelling evidence.
To recall, Ashley died in a pre-Sinulog party after drinking an ecstasy-laced drink. She was rushed to a hospital, but died a day after. (FREEMAN)