Hauler ignores notices: Clean up waste in 24 hrs - Luigi
January 15, 2019 | 12:00am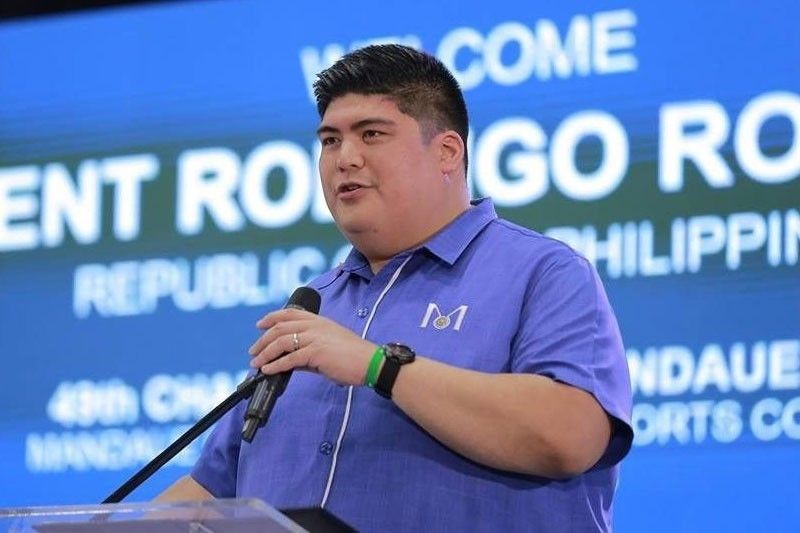 CEBU, Philippines — The Mandaue City government has given 24 hours the controversial hauler tagged in the medical wastes found floating in the seas off Lapu-Lapu City to clean up its mess.
Mayor Gabriel Luis "Luigi" Quisumbing yesterday gave the ultimatum to Davao City Environment Care Inc. after the company allegedly ignored the notice of cease and desist order and the notice of violations issued against its facility in Barangay Umapad on January 11 and 12, respectively.
City Environment and Natural Resources Office (CENRO) head Araceli Barlam said the city government will file charges against the company for violations of city ordinance 14-2017-1221 on solid and liquid waste management disposal and Republic Act 9003 or the Ecological Solid Waste Management Act of 2000 if it fails to comply with the cleanup order.
Barlam said the city government issued a notice of cease and desist order (CDO) against DCECI last January 11 but the company did not reply. A notice of violation was also served on the following day but the management refused to receive arguing that it was a Saturday.
"We issued two notices on the five accounts of violation (based on) the prohibited acts and after that, we issued a CDO, a cease-and-desist order. It is not a closure order, we simply inform them to stop doing anything that continues to cause pollution or cause more violations," Barlam explained.
Barlam assured that collection of hospital wastes will not be affected even if the city decides to shut down the operations of DCECI because there is another private hauler from Cebu City.
Barlam said they are closely coordinating with their counterparts in Lapu-Lapu City to determine if the hospital wastes found in the coastal areas of Barangays Poblacion, Ibo, Pajo and Pusok are the same trash found at the Butuanon River.
"That is part of our investigation. There are circumstantial evidences found around the area," she said.
Mandaue City Health Officer Edna Seno said they will check if residents living near the Butuanon River in Barangays Paknaan and Umapad have been afflicted by disease due to the infectious wastes dumped in the river.
"That we still have to find out kay dili man dali ma-declare because of that only issue. We will also conduct an investigation if there are residents including scavenger in the area that are in contact with the wastes," she said.
Seno advised the residents to avoid contacts with the yellow plastic bags containing infectious wastes.
Umapad Barangay Captain Nelson Rubio said he conducted his own investigation and visited the DCECI facility. Rubio said a representative of the company who refused to be identified denied throwing the garbage into the river.
"We were told nga e-shred nila ang mga hospital waste then kanang body parts from the hospital ilaha nang sunugon mura og i-cremate. Unya ni deny pud sila nga ilaha nang mga hospital waste sa gawas kay it could be gikan na sa mga private haulers nga anha lang gidam-ok ang basura," said Rubio.
He confirmed that the medical wastes found in Lapu-Lapu City were the same wastes they found at the Umapad dumpsite.
"Atong makita nga ang medical waste sa Umapad dumpsite kay mao ra gyud sa medical waste nga nakit-an sa Mactan Channel," Rubio said.
At least 50 kilos of medical wastes were found along the coastal areas of Lapu-Lapu City last week.
This prompted Mayor Paz Radaza to demand explanation from the companies involved, including the hospitals whose names were found on the garbage.
The incident also prompted the Environmental Management Bureau (EMB) - 7 to slap DCECI a fine of P250,000. Chong Hua Hospital Mandaue and Cancer Center (CHMCC) was also fined with P110,000 for violating the provisions of RA 6969 or the Toxic Chemicals and Hazardous Waste Management Act. — With Mitchelle L. Palaubsanon (FREEMAN)