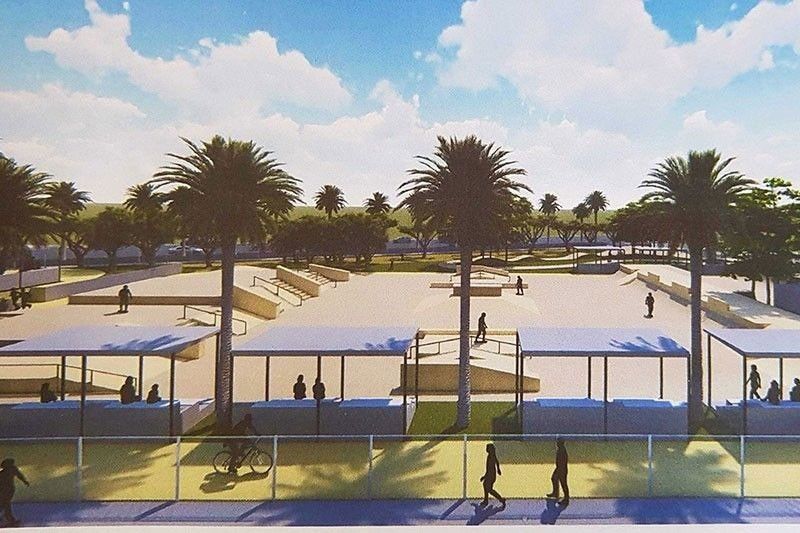 City Councilor Mary Ann de los Santos said the technical concerns of Didal are valid, that is why they are open for discussions.
Jean Marvette Demecillo
City open to amend skate park design
CEBU, Philippines — The Cebu City government is willing to make adjustments in the design of the 4,000-square-meter skate park facility at the back of Fort San Pedro, following the concern of Asian Games gold medalist Margielyn Didal has raised.
City Councilor Mary Ann de los Santos said the technical concerns of Didal are valid, that is why they are open for discussions.
"I just talked to her this morning (yesterday) and her concerns are valid. I assured her all these issues will be taken into consideration," she told The FREEMAN.
De los Santos is directly communicating to Didal since the latter is also residing in Barangay Lahug, Cebu City.
She said Didal's concerns are the technical aspect of the skate park facility. Last Tuesday, Didal said that the current design is prone to accident with short and narrow street course.
Earlier, Councilor Eugenio Gabuya Jr., chairperson of the City Council's committee on games, amusement and sports, said the first phase of the skate park project involves a street course and flat course which cost P5 million.
The city government decided to divide the construction of skate park facility into two phases since the available funds is just P5 million which is donated by Victoria Osmeña, sister of the city mayor.
For the second phase half pipe, bowl, pump track, and mini grand stand will be established.
The establishment of the entire skate park is estimated to cost P12 million. The city government is now finding ways on how they can finance the lacking budget for the construction.
De los Santos said she has no idea yet if it will affect the timeline of the construction since they have to finalize everything as soon as possible.
Supposedly, the construction is expected to begin after the groundbreaking ceremony held last Tuesday.
She said she scheduled a meeting with Didal and other concerned individuals for the finalization of the design of P12 million worth skate park facility today.
"Hopefully, after the meeting all will be settled," De los Santos said.
Opposition Councilor Joel Garganera said the city government should listen to the issues raised by Didal and other skateboarder enthusiasts in order not to waste the money for the construction of the facility.
Like the skateboarders, Garganera is also concerned that the skate park facility will not be serving its purpose.
"Maminaw ta kay sila man ang mogamit sa skate park. It should fit sa ilahang design, not the other way around. Para nako ba dili nato usik-usikan ang kwarta ni Miss Victoria Osmeña and besides dili lang kana naa ma'y counterpart ang city, that's 4,000-square meter property," Garganera said.
"I would like to commend for the donation si Miss Minnie Osmeña for the P5 million and ako sad I would like also to thank the mayor for heading our request nga dili ibutang sa controversial property nga sa SRP (South Road Properties)," Garganera added. (FREEMAN)