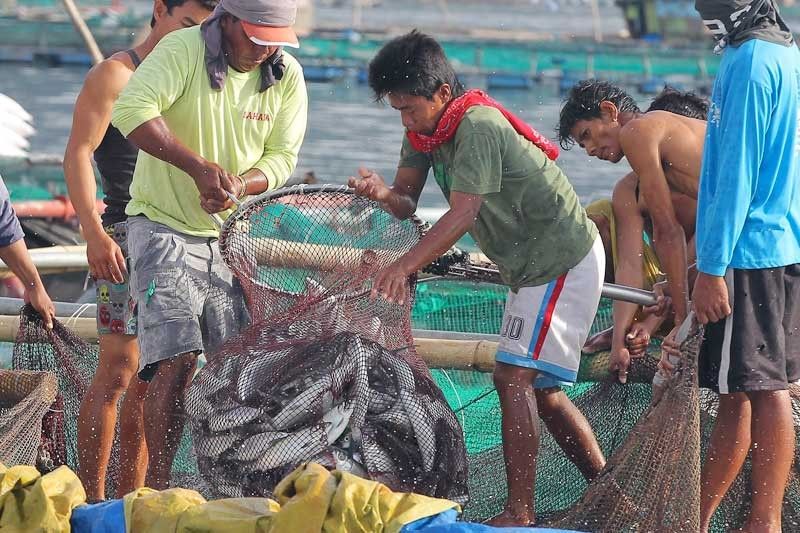 Despite being declared a protected area, threats against Tañon Strait still persist, affecting both marine life and the livelihood of fishermen.
File
Fisherfolk to Duterte: Help us protect Tañon Strait
CEBU, Philippines — Fisherfolk from Cebu and Negros have called on President Rodrigo Duterte to help protect Tañon Strait, the country's biggest marine protected area, from commercial fishing operators and poachers.
Their petition, which will be filed before the Office of the President, was drafted during the two-day Tañon Strait Fisherfolk Forum that concluded yesterday.
Despite being declared a protected area, threats against Tañon Strait still persist, affecting both marine life and the livelihood of fishermen.
These threats prompted the fisherfolk to also ask Duterte to instruct Department of Agriculture Secretary Emmanuel Piño and Undersecretary Eduardo Gongona to issue the long overdue guidelines on vessel monitoring mechanism.
Vessel monitoring mechanism is a means, method or system used to track and monitor the position, course and speed of the vessels at any given time for the purpose of management of fishing effort and fisheries resources and for traceability.
They believe this mechanism will discourage commercial fishing operators from entering Tañon Strait.
Moreover, the leaders of the fishing communities along Tañon asked the president to direct Bureau of Fisheries and Aquatic resources, under DA, to support legitimate Bantay Dagat groups along Tanon Strait by providing supplemental livelihoods, enforcement equipment, and life insurance, among others.
The leaders said Department of Environment and Natural Resources Secretary Roy Cimatu should also strengthen the Protected Area Management Board of Tanon Strait.
"...to make it a genuine voice of the stakeholders, and enhance the enforcement of environmental laws through increase in budgetary allocation of the Protected Area Superintendent," read the petition paper.
Also, they said the Department of the Interior and Local Government Secretary Eduardo Año should check on local politicians who are owners of commercial fishing vessels operating in Tañon Strait.
They alleged that some officials "use their power to harass small fishers, enforcers and prosecutors."
Aside from government officials, they claimed that police officials also serve as protectors of commercial operators.
"We appeal to you to call on Police Director General Oscar Albayalde to check on police officials who are protecting commercial fishing operators by receiving payola and pay-off money, and who obstruct other enforcers," the petition further read.
They also want the president to instruct the Maritime Industry Authority and the Philippine Coast Guard to check on the vessel registry and other documents of all commercial fishing boats operating along Tanon Strait.
The president, they added, should also order the Armed Forces of the Philippines, specifically the Philippine Navy and Philippine Army to help Bantay Dagat in enforcing fishery laws in the protected seascape.
"We believe that with the President's unbending political will and the genuine concern for the welfare of the poor and the oppressed, we the small fisherfolks of Tanon Strait will stand to have a better chance of surviving if you will heed this humble call," read the petition. (FREEMAN)