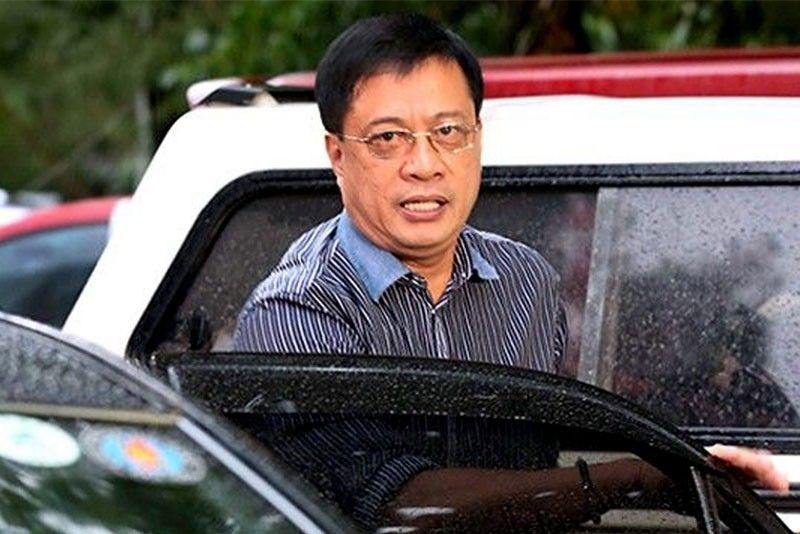 PMA Class? 82 condemns
CEBU, Philippines — "This defiant display of armed aggression when the gun-ban is strictly imposed by the PNP cannot be countenanced as it is an affront to peace-loving citizens about to participate in the democratic process of selecting their barangay elective officials," reads the statement.
Loot's classmates also plead for "swift" investigation and justice. The statement was signed by around a hundred retired generals and officers of the Armed Forces of the Philippines (AFP) and the Philippine National Police (PNP) as well as their honorary members of the Philippine Military Academy Sandigan '82 Association, Inc., (PSAI).
Loot, a retired general, used to be an official of the PNP before he entered politics.
"PSAI denounces in no uncertain terms this cowardly attack on their constitutionally protected rights, and the safety of one of their own members and his family," written in their official release, referring to the family of Loot.
The association specifically asked the PNP and the National Bureau of Investigation (NBI) to hasten the investigation. Loot was grateful for the support of his batchmates.
"Yes, in their own little way through their connections. They will also be sending a team of Mistah to check and observe the investigation," he told THE FREEMAN when asked what else PSAI will do to help the investigation.
On the eve of the barangay and Sangguniang Kabataan elections, five unidentified men armed with M-16 assault rifles opened fire at Loot and his family as they were alighting from a motorbanca.
They came from Malapascua Island when the incident happened.
Cebu Provincial Police Office director Senior Supt. Manuel Abrugena said that other law enforcement units are welcome to help in the investigation.
"Bukas ang CPPO to help from other law enforcement agencies in the conduct of this investigation, mas matutuwa ang CPPO kung may makakatulong na ibang agency para sa mas ikadadali na resolution," Abrugena said.
Abrugena leads the Special Investigation Task Group (SITG) tasked to investigate the attempt to Loot's life and his family. He said Loot has provided information on possible motives.
"May binanggit na possible reasons, why yung case ay nangyari, pero before nangyari yung incident walang nabanggit na merong threats to his life," Abrugena said.
He admitted that as of this time they could not establish the closest possible motive yet.
"Unluckily hindi ma establish ang real motive, may development naman na na discuss but hindi pa pwede ma divulge for it may affect the investigation," Abrugena said. (FREEMAN)