Man shot dead in barbershop
February 25, 2017 | 12:00am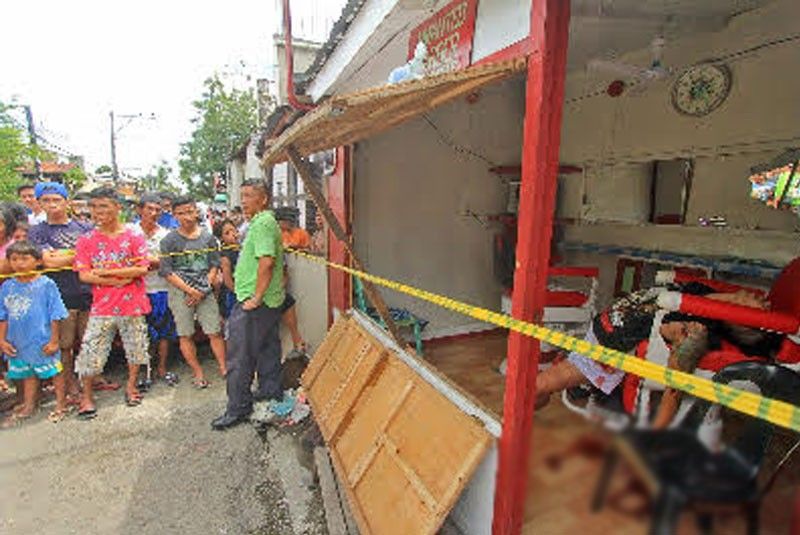 CEBU, Philippines - Police have launched an investigation into the death of a man who was shot in broad daylight inside a barber shop in Barangay Pardo, Cebu City, just a few meters away from Pardo Police Station.
Rolan Abellana, 40, was already sitting lifeless on a chair when the crime investigators arrived on the scene.
He succumbed to gunshot wounds to his body.
Police Officer 3 Winston Ybañez, investigator at the homicide division of the Cebu City Police Office, told reporters that based on their initial inquiry, the victim was watching television when a lone gunman wearing a bonnet and black shirt came in and suddenly shot him.
Abellana was in charge of the barber shop is owned by his mother.
Witnesses claim that they heard four gunshots from the crime scene.
The unidentified gunman reportedly casually walked away following the incident.
Ybañez said personnel from the nearby Police Station tried to chase the assailant but to no avail.
"Wa na nahibaw-i asa padung ang suspek. Gisuwayan og gukod pero wa maabti sa mga police," he said.
He added that police are still looking into the incident and gathering information on the background of the suspect to determine the motive behind the killing.
Alwin Castañares, 38, who was sitting near the victim when the incident happened, said that the assailant was of average height and was wearing an all-black shirt.
He said he knows the victim as a good man who likes to crack jokes.
The body of the victim has been subjected to an autopsy. (FREEMAN)