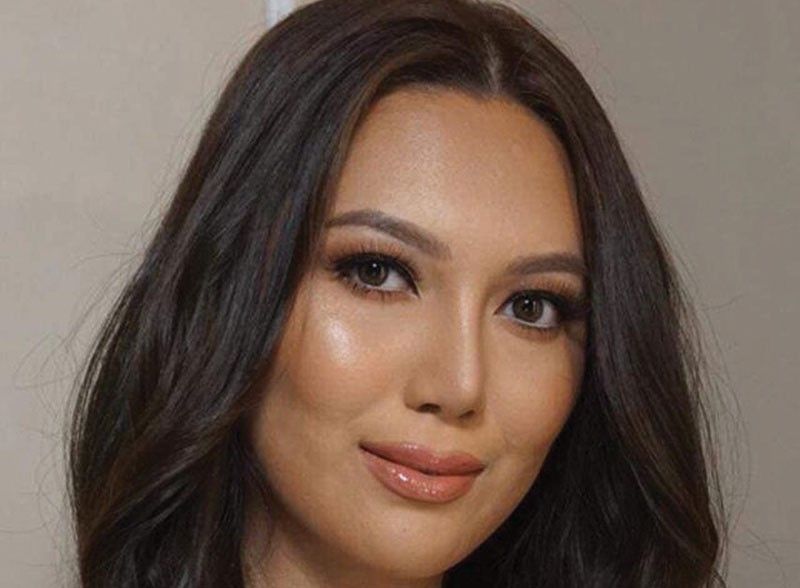 BB. Pilipinas 2019: Wynonah Buot's non-inclusion surprises pageant fans
CEBU, Philippines — One year you're in, the next year you're out.
In what pageant followers are calling the "biggest shocker" and "disappointment" of this year's Binibining Pilipinas screening results, Cebu's Wynonah Van Joy Buot was nowhere in the list of the 40 official candidates to the country's topmost pageant.
Wynonah, a Miss Cebu 2015 title-holder, first tried her luck in the pageant last year alongside Cebuanas Eva Patalinjug, Murielle Orais and Ena Velasco. While Eva landed the Bb. Pilipinas Grand International 2018 crown, Wynonah only managed a Top 15 finish in the same year Catriona Gray won the right to represent the country in Miss Universe.
Wynonah, a model and Mass Communications graduate from the University of the Philippines-Cebu, was among the former Binibini finalists expected to make a comeback this year. Pageant followers believed she was a shoo-in to be a Batch 2019 official candidate.
"Biggest letdown/disappointment is Buot not making it to the top 40. She was one of my favorites last year and this year to win a crown, even MUP. Can't believe several of the ladies who made it over her. Buot even looked better this year than last year. Why? I'm in total shock but I hope she doesn't let this stop her from her quest to wear the Philippine sash," posted a netizen with a handle named Bella.
"Why no Buot? Does not make sense at all," Fabian Reyes wrote.
Another netizen named Sjeffie Cheon commented: "I think Buot and Gamboa are more deserving to be included in the top 40 than the other girls from the pictures above. Kaloka. Ano kaya nangyari?"
Viveka Vavageeon, in a lengthier post, encouraged Wynonah not to let this setback stop her from trying again.
"I saw the video of the top 40 walking in circle. I can't help but notice there were girls who got thru who don't seem to fit the physical requirements. So i was like, 'Really? These ladies over Wynona and Blaise Buendia'? I don't think it has something to do with the interview because these ladies can also slay that department," the netizen wrote.
"I can only speculate that might have something to do with prior engagements that might conflict with the organization. In this case, Wynonah is actually given that extra push by BBP she needed because I always felt she wasn't hungry enough as I didn't feel much grit from her last year. We know Pia and Catriona had their own share of bitter loss in the past that raised their hunger for the crown exponentially every time they were denied."
"Wynonah should take this bump in the road to further motivate herself in preparing for that grand comeback next year," she added. "She has that same intense eye as Pia. Now all she needs to do is set it ablaze and show us next year that GRIT the moment she walks thru that door to file her application."
"We were also surprised," top pageant blogger Norman Tinio told The Freeman. "But we simply took it as she did not make it to the 40 highest spots. She wasn't the only repeater who failed to make it, after all."
Tinio said that if fans had to question the non-inclusion of all repeaters, they might as well include Ruffa Nava and Patrixia Sherly Santos "who have proven themselves in the national and international level. Ruffa was in Supermodel International in Bangkok last year while Patrixia is the first Redvocates winner of the Department of Health."
Team Cebu
Wyonah's fellow UP Cebu Masscom graduate, Ilene de Vera, had better luck as she secured a spot in the Top 40. The 23-year-old Mandaue City native is seeking another national crown after winning Mutya ng Pilipinas Asia Pacific International 2017 and Miss Asia Pacific International 2017 fourth runner-up.
Another finalist from Cebu is Gazini Ganados, 23, five-foot-eight Tourism graduate from the University of San Jose-Recoletos is currently a resident of Talisay City. She placed in the Top 15 of Miss World Philippines 2014 and has racked up other titles such as Miss Milo Olympics 2012, Reyna ng Aliwan 2015 second runner-up, Miss PRISAA 2017 and Miss Bohol 2017 first runner-up.
Set to wear the sash for Cebu City in Bb. Pilipinas 2019, Gazini had a nerve-wracking screening experience as she was the last to be called among the 40 candidates.
"I'm overwhelmed and honored since I've been preparing for this day to come! Years of preparation and I'm finally part of one of the most prestigious pageants in the country," Gazini tells The Freeman.
Completing the list of beauties from Cebu is Samantha Ashley Lo, a Binibining Cebu Tourism 2017 title-holder who also represented the Philippines last year at the Best Model of the World 2018 in Istanbul, Turkey.
"My experience was overwhelming because there were so many girls, but at the same time we had a lot of fun meeting each other and I made new friends," Samantha shared to The Freeman. "Words cannot describe how excited I am and I can't wait to immerse myself in this journey with my beautiful co-candidates."
Dumaguete City's Malka Shaver – Miss Dumaguete 2014, Miss Mandaue 2016, Binibining Cebu 2017 Top 12 finisher and Miss Manila 2018 first runner-up – also bested other applicants to officially make this year's roster.