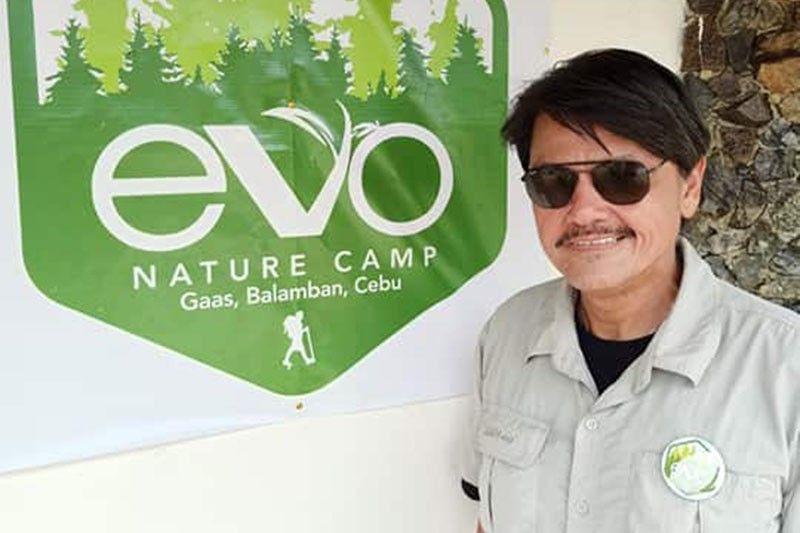 CCCI Tourism Committee chairman Edwin Ortiz said they came up with the recreational venue not only to promote Gaas as a top destination for nature enthusiasts but also to help create jobs for the locals.
Contributed Photo
New adventure camp awaits tourists in Gaas
CEBU, Philippines — Businessman and restaurateur Edwin Ortiz opened a 4.5 hectare adventure camp, providing another option for growing tourists and local residents seeking for unique getaway destination.
Located in an uphill suburban area in western Cebu, in Gaas Balamban, the newest nature and adventure escapade in Cebu called Evo Nature Camp, offers unique activities for "glamping" (glamorous camping) that are designed to amuse visitors, on top of the already calming treat of nature .
Around 40,000 flower plants and 2,509 pine trees and giant ferns have been planted in the property.
"We came up with this kind of recreational venue to promote Gaas and one day, put in the map as a top destination for nature enthusiasts at the same time. We are also helping the locals get employed," said Ortiz, who is also the Cebu Chamber of Commerce and Industry (CCCI) Tourism Committee chairman.
According to Ortiz, Evo Nature Camp is a great venue for outdoor sports activities. In fact, the place is designed for trekking, rappelling, camping and glamping, which is another prospect addition to its offerings wherein big tents will be set up with nice beds, food and snacks," he added.
Only 32 kilometers away from Cebu City and with travel time estimated at 45 minutes, the camp is easily accessible for tourists, as well as Cebuanos who need to re-charge.
While the market for glamping is composed mostly of millennials, young professionals and families are also expected to be enchanted with the newest adventure destination in Cebu, Ortiz added.
Moreover, the facility is also positioning to attract corporate glamping events as well as school events.
"We are also eyeing educational institutions as good market since schools conduct camping activities such as summer camp for the students," he explained.
As of the moment though, the area for camping or glamping is still under development, and what is offered are camping in the gazebos.
The camp also has food outlet called "The Grill House" which offers barbecue, grilled specialties, corn soup, pumpkin soup, fruit shakes, among others.