Philstar.com

Pilipino Star Ngayon

The Freeman

Pang-Masa

Banat

Interaksyon
+ Follow CHRIS FROOME AND ALBERTO CONTADOR Tag
CHRIS FROOME AND ALBERTO CONTADOR
Array
(
    [results] => Array
        (
            [0] => Array
                (
                    [ArticleID] => 1480802
                    [Title] => Saving French pride
                    [Summary] => 

Four consecutive mountain stages packed in the last four days. Since I've started following the Tour de France back in 1989, I've never seen anything like this. But the Tour changes every year, sometimes, its time-trial laden, like in 2012 when Bradley Wiggins won or an even division of TT, sprints and climbs.



                    [DatePublished] => 2015-07-24 10:00:00
                    [ColumnID] => 136083
                    [Focus] => 0
                    [AuthorID] => 1435501
                    [AuthorName] => JV Araneta
                    [SectionName] => Freeman Cebu Sports
                    [SectionUrl] => cebu-sports
                    [URL] => 
                )

            [1] => Array
                (
                    [ArticleID] => 1346797
                    [Title] => Chaos
                    [Summary] => 

I think that in the history of the Tour de France has never seen two top contenders,Chris Froome and Alberto Contador, retire from the race.



                    [DatePublished] => 2014-07-16 00:00:00
                    [ColumnID] => 136083
                    [Focus] => 0
                    [AuthorID] => 1435501
                    [AuthorName] => JV Araneta
                    [SectionName] => Freeman Cebu Sports
                    [SectionUrl] => cebu-sports
                    [URL] => 
                )

        )

)

abtest
Recommended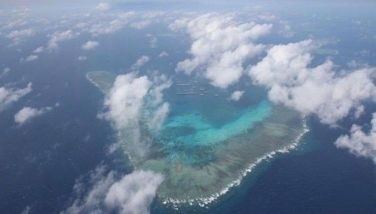 In a press briefing on Thursday, the DFA said the direct line is "an addition to and complements" already existing diplomatic channels for communication over maritime issues.
1 day ago
Today being Sunday, a day of rest at least in the Christian church, it's fitting that I share with you a story about a pilot who, after 29 years of flying tens of thousands of passengers, is putting down his wings.
6 days ago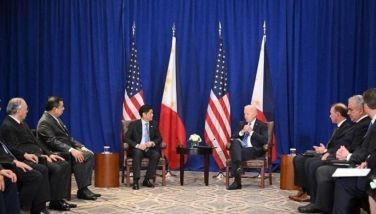 The Philippines and the United States vowed Friday to "invigorate" defense cooperation to address shared security concerns including disputes over the South China Sea.
6 days ago
EZ2 - 30 23
SUERTRES - 5 6 4
4D Lotto - 2 5 3 7
6/45 Lotto - 21 29 42 14 37 34
P58,640,551.00
6/58 Ultra Lotto - 6 25 34 43 21 24
P49,500,000.00
Forex
February 12, 2018
- 12:00 am
1$ : P51.66