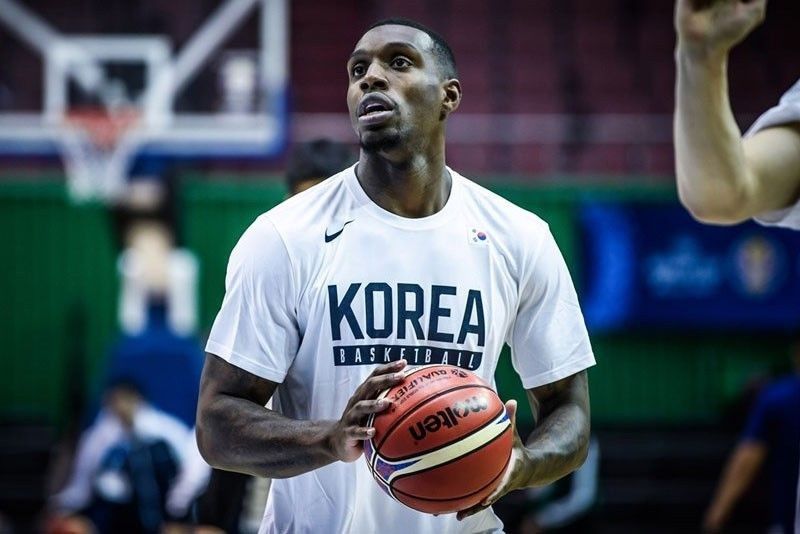 Ratliffe by any other name
MANILA, Philippines — In South Korea, former two-time Purefoods import Ricardo Ratliffe is known as Ra Gun-ah, the naturalized import whose job is to provide interior presence for the national team. Call him by whatever name, the 6-8 forward from the University of Missouri will always be Ricardo Ratliffe with PBA fans.
At the 2018 Asian Games, Ratliffe hit 30 points in South Korea's 91-82 win over the Philippines on the way to a bronze medal finish. The victory came despite Jordan Clarkson's 25 points. It was also South Korea's fifth straight win over the Philippines since losing to Gilas, 86-79, in the semifinals of the 2013 FIBA Asia Cup at the MOA. Ratliffe became a naturalized citizen in 2018 but has played in South Korea since 2012. At the 2019 FIBA World Cup, he was the tournament's leading scorer and rebounder even as South Korea was winless in the group stage, eventually finishing No. 26 of 32 after a classification victory over the Ivory Coast.
Tonight, the Philippines plays South Korea in the FIBA Asia Cup third qualifying window at Clark with Ratliffe and five others making their first appearance in the qualifiers that began in February last year. New coach Cho Sang Hyun has enlisted six holdovers and the highest scorer is 6-2 sharpshooter Jeon Seong Hyen who's hitting 11.5 points a game. Others who've played in the previous two windows are 6-7 Kang Sang Jae, 6-0 Kim Nak Hyeon, 6-5 Moon Seong Gon, 6-5 Yang Hong Seok and 6-6 Lee Seoung Hyun.
Aside from Ratliffe, the newcomers are 6-7 Lee Hyun Jung, 6-1 Byeon Jun Hyeong, 6-8 Ha Yun Gi, 6-8 Yeo Jun Seok and 6-3 Lee Dae Sung. The average height is 6-5 and average age, 26. Ratliffe is the oldest at 32 and the only other player over 30 is Lee Dae Sung at 31. The youngest is high school standout Yeo at 19. Ratliffe's presence, however, may be a boon or bane. Because he plays low and demands the ball, it stymies the Koreans' pace, throws off the rhythm of the three-point gunners and changes their style of play. The key to South Korea's success is teamwork with 12 role players.
The Korean to watch is Lee Hyun Jung who's entering his third season at Steph Curry's alma mater Davidson College, a D-1 school in North Carolina. Lee is supposed to be the Korean version of Klay Thompson. This past season, he averaged 13.5 points, shooting 90 percent from the line and 44.2 percent from three-point range. His mother Sung Jung-a was on the South Korean women's basketball team that claimed the silver medal at the 1984 Olympics. At 6-7, he'll be a handful for any wing defender. No player on the Korean side is over 6-8 so height will be on Gilas' side with 7-3 Kai Sotto, 6-10 Ange Kouame and 6-9 Justine Baltazar.
Both the Philippines and South Korea are unbeaten in the qualifiers. Gilas coach Tab Baldwin faced South Korea when he was with Ateneo at the 2018 Jones Cup in Taipei. The Koreans won, 90-73, with Ratliffe collecting 15 points and seven rebounds compared to Kouame's eight points and 16 rebounds.