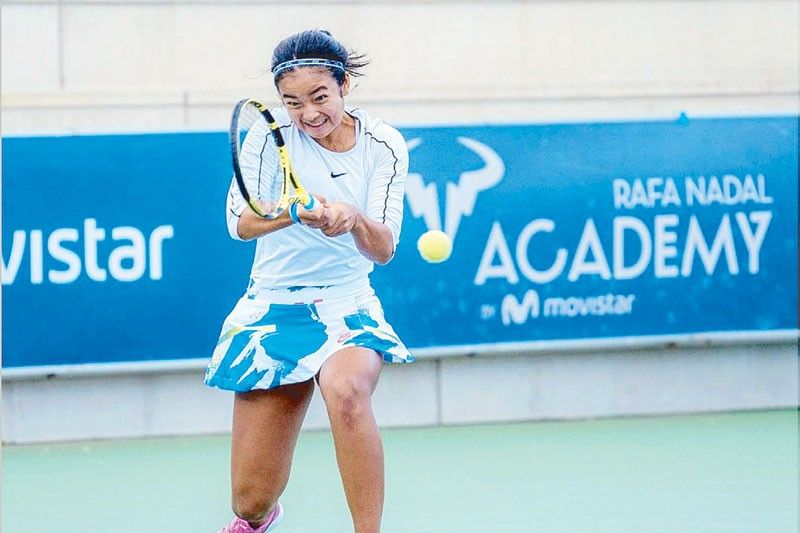 Alex Eala
HTTPS://WWW.INSTAGRAM.COM/RAFANADALACADEMY/
MANILA, Philippines — Carrying on a magnificent 2020 campaign amid the pandemic, tennis wunderkind Alex Eala started the new year with a big win in the W15 Manacor ITF Tournament yesterday in Spain.
The 15-year-old Filipina trounced Italy's Anna Paradisi, 6-1, 6-2, in the first round of the tilt organized by the Rafael Nadal Academy, where she is a proud scholar.
Eala will next face Australia's Seone Mendez, the tournaments' top-seed and the world's second-ranked player in the ITF women's singles.
Eala is currently ranked No. 3 in the ITF junior rankings after a historic semifinal finish in the French Open last October.
With the postponement of juniors competition in the 2021 Australian Open, Eala is looking to go the distance in this year's first pro tournament to further move up in the rankings and prepare for more grand slam events.
Eala and her Indonesian pal Priska Madelyn Nugroho are the defending Australian Open juniors champions after besting the European duo of Slovenia's Ziva Falkner and Britain's Matilda Mutavdzic in the finals last year.