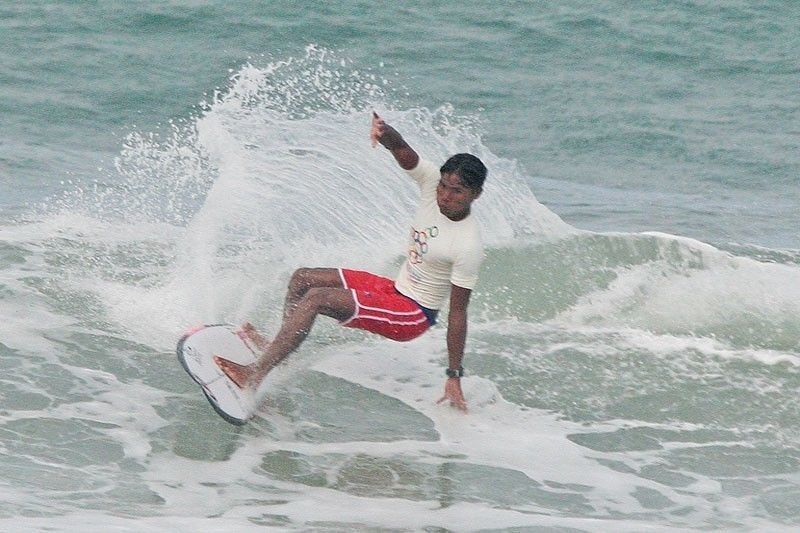 Casugay to receive Fair Play award
MANILA, Philippines — Filipino surfer Roger Casugay will be awarded the Pierre de Coubertin World Fair Play Trophy for his heroism in a ceremony during the Sportel Gala in Monaco on Oct. 27.
International Fair Play Committee (CIFP or the Comite International pour le Fair Play) secretary-general Sunil Sabharwal confirmed the award in a message that reached United Philippine Surfing Association (UPSA) president Dr. Jose Raul (George) Canlas through International Surfing Association (ISA) membership and development manager Alex Reynolds yesterday. The CIFP was established in France in 1963 by members of UNESCO, FIBA, FIFA and the International Rugby Board, among others, through the efforts of French tennis player Jean Borotra. Two-time Olympic fencing silver medalist Dr. Jeno Kamuti of Hungary has served as CIFP president since 2000.
Sabharwal, concurrently a member of the IOC Commission on Sustainability and Legacy, advised ISA executive director Robert Fasulo of Casugay's citation. Fasulo then brought it to Reynolds' attention. Canlas said surfing was a first at the SEA Games level for ISA and it was during the competition that the Southeast Asia Surfing Association (SEASA) was formed. "Roger's feat was recognized by ISA and apparently, also by the world of sports because this award by the CIFP was a surprise," said Canlas.
Sabharwal said the CIFP Board voted for Casugay to receive the award. The CIFP will shoulder Casugay's flight costs and hotel accommodations for two nights in Monaco. "If he can't make it, he can create a video or possibly, we can patch him in live," said Sabharwal, a three-time US NCAA fencing champion and the US fencing team's chef de mission at the 2008 Beijing Olympics.
Canlas said Casugay, 26, is now in La Union. His award is one of three trophies that the CIFP offers. The Pierre de Coubertin World Fair Play Trophy is named after the father of the modern Olympic Games and is awarded "for gestures of fair play in which an athlete impedes his (or her) own performance to aid a fellow competitor." The other awards are the Jean Borotra World Fair Play Trophy to recognize athletes who have displayed fair play throughout their careers and the Will Daume World Fair Play Trophy to acknowledge a person or organization for promoting the spirit of fair play.
At the 2019 SEA Games, Casugay abandoned his pursuit of gold to rescue Indonesian Arip Nurhidayat who was in danger of being swept by raging waves after his ankle leash snapped in La Union waters. He brought Arip back to shore. A few days later, organizers staged a replay and Casugay wound up bagging the gold and Arip, a bronze. Canlas described Casugay's sacrifice as "an act of kindness" in reference to the Benjamin Canlas Courage To Be Kind Foundation that the orthopedic surgeon and his wife Glennda established in memory of their son who died last year at 17.