Nonong Araneta chef de mission to Tokyo Games
August 14, 2019 | 12:00am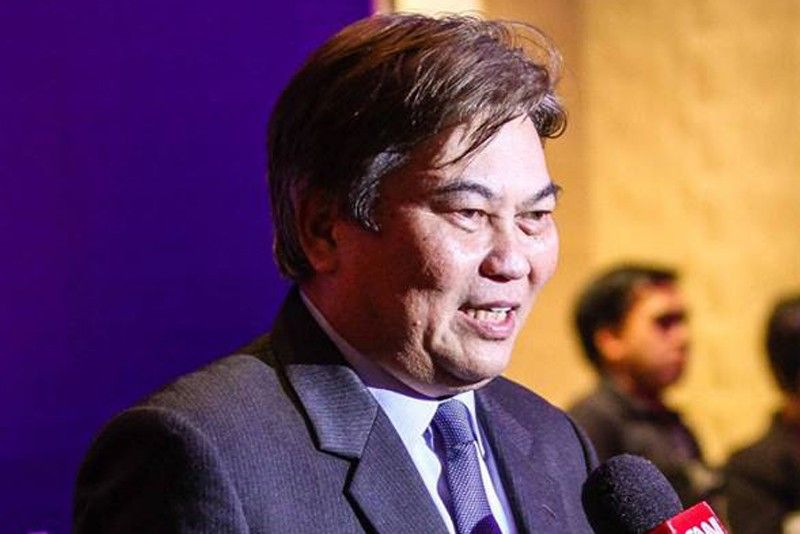 MANILA, Philippines — Philippine Olympic Committee president Bambol Tolentino has named football chief Nonong Araneta as the new chef de mission of Team Phl to the Tokyo Olympics, completing his roster of appointments to key positions.
"I'll do my best to help the team, help the Philippines. Hopefully, we will have a good performance in Tokyo," said Araneta, who was informed of his assignment yesterday before the General Assembly.
Araneta will buckle down to work immediately as there's a CDM meeting set next week in the Japanese capital.
"We will help all the athletes. Sana maraming makapag-qualify (Hopefully we'll get more qualified bets). Before we had 15, 20, it really depends on the qualifiers," he said,
According to Tolentino, Araneta was selected because he will have the time to take on the job with the Philippine Football Federation not busy preparing a team to the Olympiad.
Like Araneta, Tolentino's appointees to the other positions were given final approval by GA.
Football's Edwin Gastanes was okayed as secretary general, ditto deputy secretary-general for NSA Affairs Richard Gomez of fencing, Constitutional Amendments Committee chairman Ricky Vargas, Membership Committee chairman Gen. Lucas Managuelod of muay, spokesperson Rep. Chiqui Roa-Puno, General Counsel Atty. Alberto Agra of obstacle sports and Women in Sports chairperson Cynthia Carrion of gymnastics and Communications Director Ed Picson of boxing.
Basketball's Sonny Barrios will also assume the position of second deputy secretary general in charge of administrative matters.