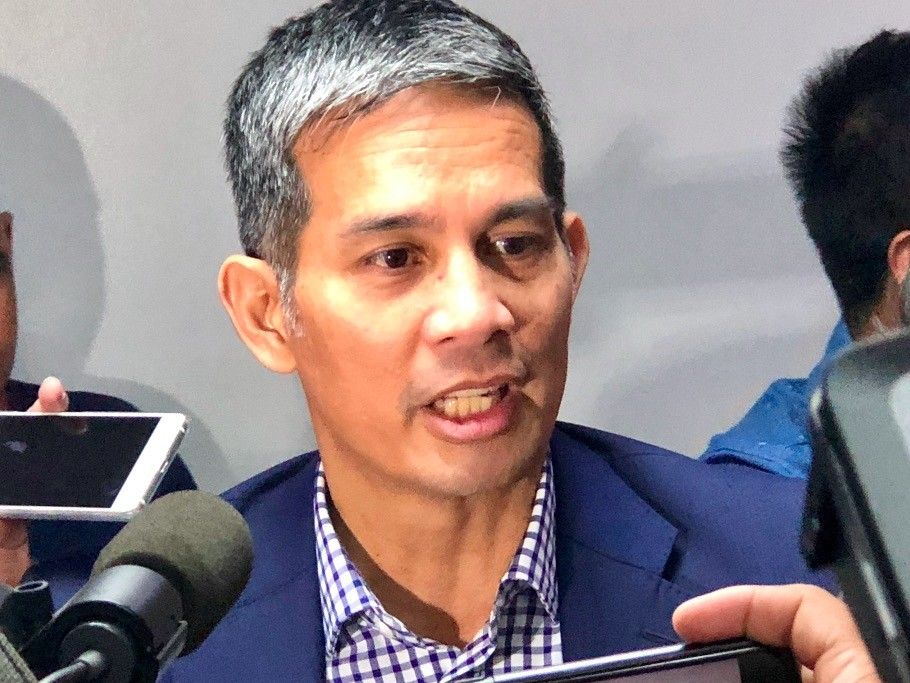 SBP president Al Panlilio
PhilStar.com Photo/Denison Rey A. Dalupang
SBP not ruling out appealing Gilas' FIBA sanctions
MANILA, Philippines — Samahang Baksetbol ng Pilipinas said Thursday that while they respect the FIBA panel's decision on the July 2 incident that marred a World Cup qualifying match between Philippines and Austrlia, an appeal remains in the picture.
"The executive committee of SBP will be convened soon to determine if it could avail of itself the appeal procedure under the decision," the president Al Panlilio read from the federation's opening statement.
FIBA affords both parties a window that spans for 14 days to file an appeal. The world's governing body could waive any petition beyond that duration. A non-reimbursible appeal fee that costs CHF 2,000 or (roughly P106,972.53) is also expected to be paid.
"That's the timeline," Panlilio said of the opportunity. "I guess within the next 14 days we need to decide."
But more than an appeal, Panlilio emphasized that the SBP is seeking a clarification.
"Actually, Sonny (Barrios, SBP's executive director) started [examining the decision] last night. He has some questions about certain things, no. And we'll continue to do that. Now, we will assess (on whether an appeal is apt)," the executive said.
.@officialSBPinc's @APan9 on seeking clarifications from @FIBA following its decision on the July 2 brawl in the #FIBAWC Qualifying game between #Gilas and the #Boomers. @PhilippineStar @StarSportsHub @PhilstarNews pic.twitter.com/XeSFxjwnBH

— Denison Rey Dalupang (@sonrd) July 19, 2018