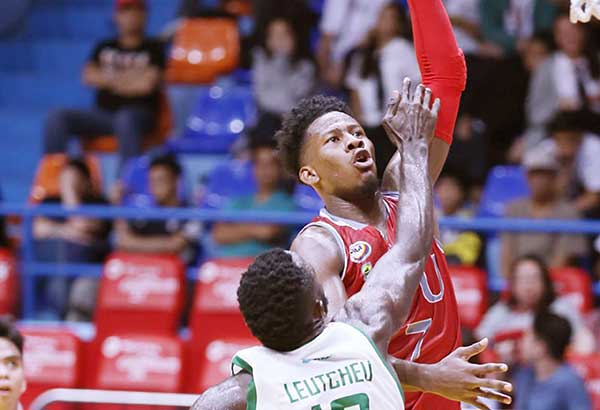 CJ Perez looms large anew as Pirates win 15th straight
(The Philippine Star) - October 1, 2017 - 4:00pm
MANILA, Philippines — CJ Perez turned in another pair of superb all-around games as Lyceum of the Philippines University continued to pile up victories and closer to a dream sweep bid in the NCAA men's basketball tournament.
The Pirates added two more wins with Perez averaging 20.5 points, 8.5 rebounds, 3.5 assists, and 2.5 steals. Their 78-73 win over the San Sebastian Stags last Friday also underscored the team's resiliency and determination.
Perez notched a career-high 28 points and hauled down 10 rebounds in that five-point win that stretch the Pirates' win run to 15.
"We really have to work hard to keep our win run going," said Perez, who also notched his second NCAA Press Corps Chooks-to-Go Player of the Week award.
Perez poured in nine points in the fourth period to hold off the Stags. The versatile forward also held his ground on defense, coming through with four steals and one block.
"I appreciate how we fought," LPU coach Topex Robinson said. "We just stood our ground."
Their latest win moved the Pirates to three games away from completing the rare sweep. The task may seem overwhelming, but Perez and the Pirates are up to the challenge.
"We must stay focused and at the same time enjoy each game," said Robinson.