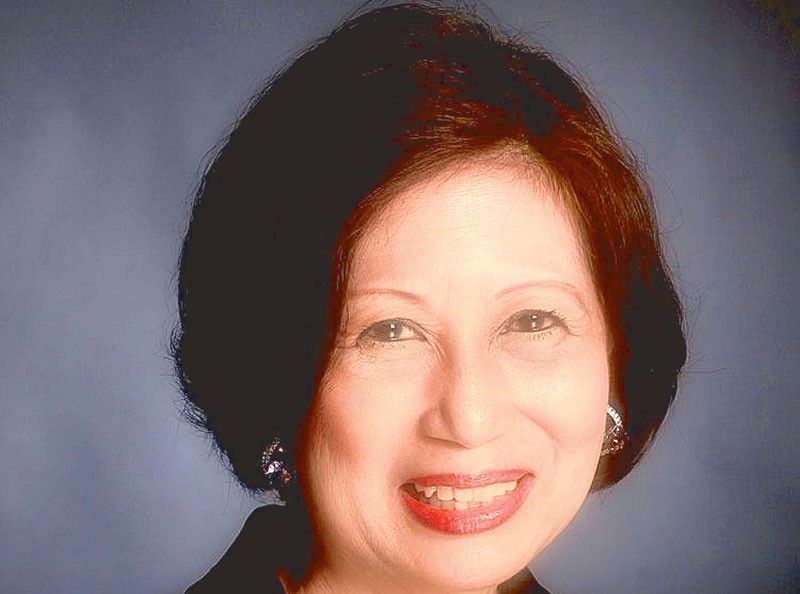 The author is an internationally-awarded writer who is known for her research on the cuisine of the Philippine Spanish and American colonial eras.
A Philippine culinary brand for the mid-21st century
MANILA, Philippines — Philippine cuisine is at a significant cusp when new traditions rooted in heritage can align with the future. Culinary history is the on-going saga of how tasteable change emerges as an ingredient of cultural identity, the basis for country branding.
Philippine Homeland Cuisine is ever evolving. Global trends consistently define gastronomic aspiration today as more than just undeniable deliciousness. By reinforcing its image as culture-empowering, health-motivated, eco-kind and tradition-rich, Philippine cookery emboldens its competitive qualities.
Foundational provocations
The story of Filipino gastronomy is one of inclusive internationality. Sugarcane first arrived in prehistory. Tomato, cacao and coffee were introduced during colonial times. Bread, beer and beef are inheritances from Spain, birthday cakes from the US, humba and pancit from Chinese immigrants. In capable native hands, the foreign becomes Filipino. Gastronomy is a badge of national and ethnic identities. It is a diplomat for Philippine culture, tourism and the business of food.
The spirit of a cuisine is people-shaped. Good faith, consideration and honesty are expected throughout the entire food chain. Key concerns of culinary literacy today remind of those from the Philippine Commonwealth inaugurated in 1935: public awareness of issues confronting food sufficiency, safety and security; justice, fair compensation and improved living conditions for farmers and others who produce or source everyday cooking ingredients; eating to become healthy and minimize public health costs; large-scale food production for export teamed with "cottage industries," the equivalent of today's MSMEs (micro, small and medium enterprises. The latter would keep people from idleness during bad weather and in between harvest seasons, avoid wastage of harvests, help the cash-strapped earn currency and widen the tax base.
Promoting contemporary culinary literacy is essential so every Filipino becomes an advocate for the morphing Philippine brand.
While religion-ruled eating needs to be honored, so too post-modern ethics: eating lower on the food chain and lessening the carbon footprint, for instance.
Governments worldwide are legislating sugar and salt reduction. The fear of pandemics is demanding vigilant and consistent sanitation at kitchens and eating places, safe food production and clean food handling.
Clamor for environmentally considerate eating such as zero-leftovers and food packaging coupled with zero-waste is increasing. Organic indoor and outdoor farming, plant-based proteins, as well as non-alcoholic food pairings are consumer trends likely to mainstream. Wise national cuisines will heed pressure from health and ecology sectors. Increasingly, domestic and foreign travelers will prefer responsibly sustained destinations with delicious and safe food. It will not be enough for eating to be "more fun."
Flavor influencers
In gastronomic survey after survey, deliciousness – subjective as it is – consistently tops worldwide expectations. Asians have been singled out as keen to find it in forgotten food traditions deemed trustworthy. Localized cuisines, provincial being one means to categorize them, are strengths of Philippine culinary heritage. They are the results of micro-environments, geographical differences, community resourcefulness and ingenuity.
Developing small towns and municipalities into food destinations can ignite rediscovery of recipes and cooking techniques, but most importantly heirloom vegetables, herbs, nuts, cereals, fruits and flowers essential to antique and old-fashion cooking.
Indigenous peoples' territories are equally rich in distinct ancestral cuisines. Gastronomy in synergy with crafts and arts can enkindle urban development as shown by the UNESCO Creative Cities Network, of which Baguio is a member.
The histories of agriculture, fisheries, husbandry, forestry, trade, migration and cuisine are interlocked repositories of memories now in urgent need of remembrance.
Globalization should enflame ardor for the conservation of a country's signature ingredients – fresh, naturally fermented, semi-processed and processed. Forgotten edibles can be cures and latent food trends. Many greens before World War 2 disappeared from diets because they remained wild. Malunggay, for instance, mainstreamed once it was cultivated; purple ube yam and pili nut, too. Leaves of calit-calit, alibanban and pingol bato are old souring agents. If they cannot be sold fresh, can they be turned into liquid or powdered seasonings?
The Philippine brand's distinguishability relies on the robustness of traditions, some older than others. Sweetening with bee honey came ahead of using sugarcane sugar. Souring with leaves and fruits antedates cooking with vinegar. Coconut and nipa vinegars are older than sugarcane vinegar, which is senior to vinegars of cashew and pineapple. Food products and beverages that won at the Manila Carnival and world expositions since the 19th century could still bring honor to the Philippines.
The kitchen artist sensed complex subtleties for correctness and best. Refined table use stipulated the best patis (shrimp or fish sauce) aged in shadow til clear, silken and almost odorless. Cooking demanded the best versions of earthy, dense and brazenly aromatic patis ranging from timid to bold. Some foreign cultures celebrate the elaborate procedures by which they measure or determine quality. In the casual Filipino kitchen, intricacies can remain unrecognized and undervalued because informally mentored masters handle them with natural ease.
Purpose and perception
Philippine Homeland Cuisine and Food of the Filipino Diaspora are a tandem that spotlight today's interpretations of authenticity and tradition. Lumpia, Philippine adobo, pancit and – with thanks to Anthony Bourdain – Cebuano lechon have become internationally famous. Pulutan, pan de sal and halo-halo entered the English language.
Although attention is focused on savor, Philippine cuisine can enrich the world's gastronomic heritage with nayánayá. It could be the closest native term for hospitality, a linguistic gift from Latin meaning a hospice, a lodging for travelers and even a hospital. In the Cebuano language spoken around central Philippines, nayánayá in the 1800s meant to feed and entertain others, firstly, and to be a happy person, secondly. The culinary chain is an engagement of mutual joy and a promise of well-being. Nayánayá is a timeless recipe for happiness and benign harmony, the unique heart and soul of any branding strategy for Philippine cuisine.
The author is an internationally awarded writer of non-fiction, with numerous culinary works. She serves as vice president for internal affairs of Food Writers Association of the Philippines and continues researching into cuisine of the Philippine Spanish and American colonial eras, exploring its relationships to commerce, health and acculturation. She recently launched another book, "Kain Na."