Passion, Compassion, Action
MANILA, Philippines — When Monica Louise "Nikki" Prieto Teodoro held her son Jaime in her arms 20 years ago, she felt the baby was God's best gift to her and her husband Gilbert. She never forgot that joy, and it makes her realize that "children are gifts. All children are gifts, like Jaime is to me."
She saw the future in her baby's face, and she realized from that moment on that a better world rested on the fragile shoulders of a baby – and what he could become, or not become, someday.
"And my passion for children just grew and grew after Jaime was born," says Nikki, who assumed the post of Special Envoy of President Duterte to the United Nations International Children's Emergency Fund (UNICEF) on April 23, 2018.
Her being a mother ignited her passion for the welfare of children, but it wasn't just a feeling. She translated her passion into action. She walked her talk and put her hours where her heart is.
Elected in 2007 to the House of Representatives representing the First District of Tarlac, Nikki, who was educated in California and Switzerland where she studied International Marketing and trained in International Economy, established and later chaired the Committee on the Welfare of Children.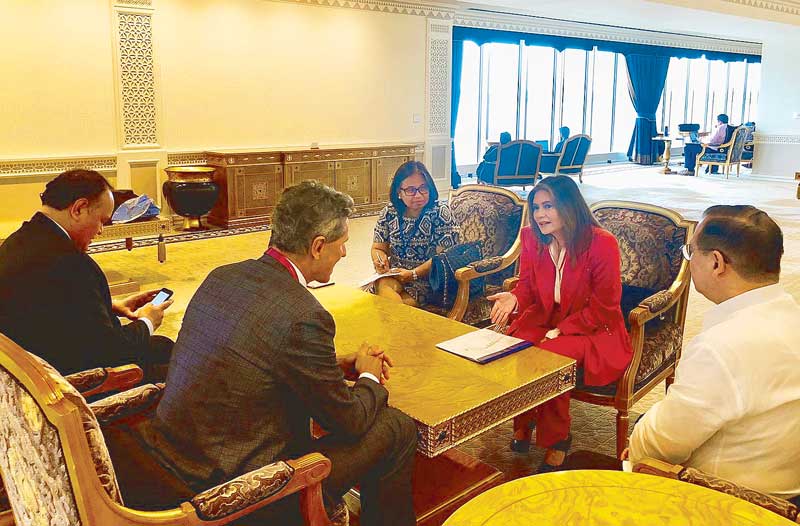 Nikki Teodoro, special envoy of the President to UNICEF, meets with Tore Hattrem, then president of the Executive Board of UNICEF and now Norwegian ambassador to the UN. Also at the meeting is DFA Secretary Teodoro Locsin Jr. (right).
As a legislator from 2007 to 2010, Nikki passionately fought for the rights of children and secured their special status as the country's future under the law. Under her stewardship, 90 percent of the 61 bills referred to the committee were deliberated on, six were approved by the House of Representatives, including the Foster Care Act of 2007.
She was principal author of three bills that sought to bring this advocacy into fruition: House Bill 682 or The Anti-Corporal Punishment Law, which promotes the non-violent disciplining of children and outlaws corporal punishment in the home, in schools and in other public and private institutions; House Bill 683 or The Anti-Child Exploitation Law, which increased the age of a rape victim from 12 to 16 years old in cases of statutory rape; and House Bill 684 or The Anti-Child Pornography Law.
"I am very apolitical," Nikki tells STARweek in the booklined, high-ceilinged study of her home, where old and new family photos are perched on many coffee tables. "When I was asked to run by all the mayors of Tarlac, not just the First District but the whole province, I could not say no because they wanted me to continue what Gilbert started there (Gilbert represented the province for three terms, from 1998 to 2007). I didn't mind doing that at all because they're wonderful people. But then I didn't know what I was going to do when I got to Congress. The one thing Gilbert said was, 'Your passion for children.' So that was how it was."
When Gilbert was still congressman, Nikki became the vice chair of the Congressional Spouses Foundation then headed by Gina de Venecia, wife of then Speaker Jose de Venecia Jr.
"Manay Gina really mentored me in the sense that she opened my eyes to the plight of underprivileged and neglected children and so it just made it easier for me to continue my advocacy in a bigger way when I became a congresswoman myself."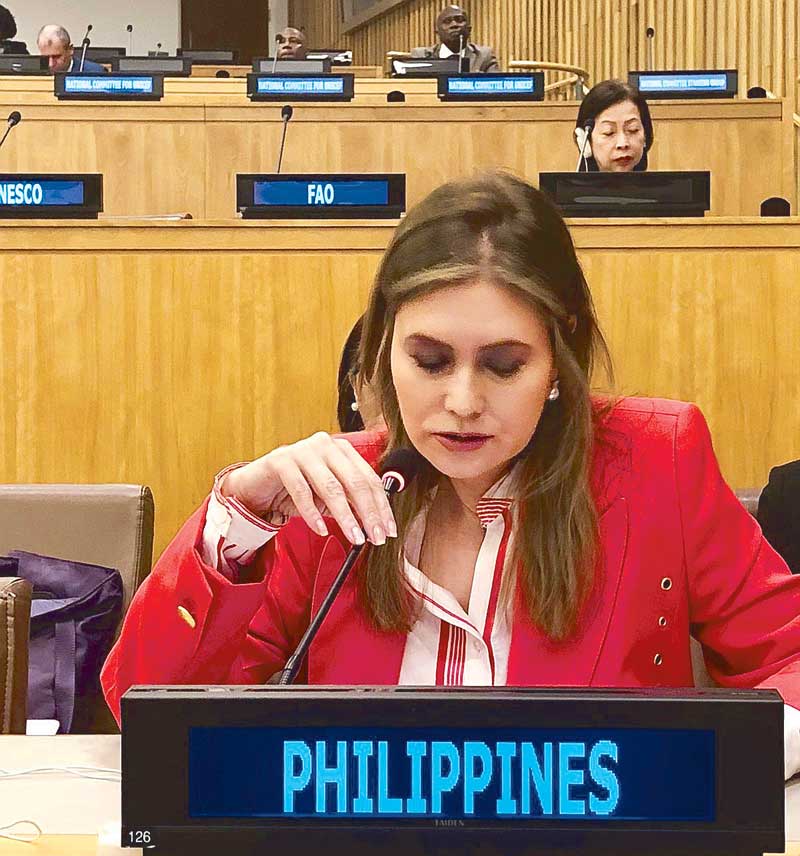 Nikki speaks at the United Nations on behalf of UNICEF to plead the cause of children's welfare.
Nikki was shocked that there was no specific committee in the House focused on children.
"When I got to Congress, I realized there was no committee that took care of children specifically, the need for them to be protected against crimes like trafficking, pornography, pedophilia. There was really no one taking care of their needs. And then if something would happen to them, if they were rape victims, there were no centers to go to or even just a table to have somebody there who is a woman to talk to them.
"So, the committee I formed and founded was the Welfare of Children, which is a standing committee. A standing committee, unlike a special committee, continues regardless of who is in position. It's not just because I am there."
The Committee on the Welfare of Children is one of Nikki's lasting legacies. It outlasted her term, because she opted to take a break after her first term in Congress.
'Golden Rooster'
Gilbert, Bar topnotcher, licensed pilot and gourmet cook at home, and Nikki have been married for 26 years now. When he was appointed defense secretary by then president Gloria Macapagal-Arroyo in 2007, his supportive wife trained her sights on the welfare of the children of soldiers, especially those killed in the line of duty.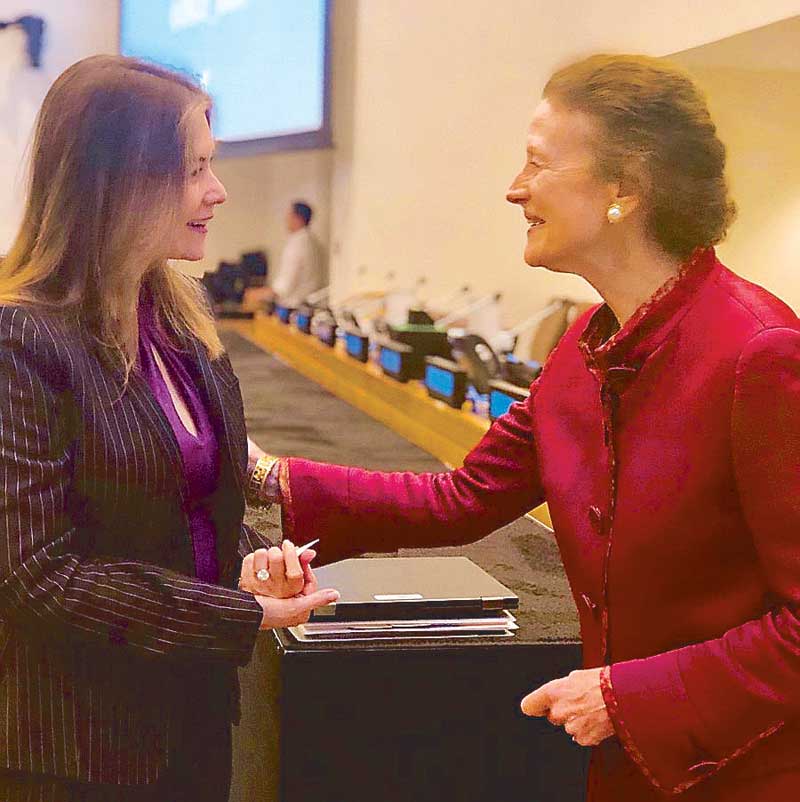 She meets with UNICEF executive director Henrietta Fore.
"When Gilbert was secretary of defense, I went to several funerals and spoke to the widows and I asked, 'Who pays for all this?' They said, 'Ma'am P50,000 nakukuha namin, and then 50 percent goes to funeral costs.' So I said, 'My gosh, that leaves you with nothing'," she recalls sadly.
This time, she turned compassion into action. "I started my Golden Rooster Foundation, which initially took care of the children of fallen soldiers. So, if they were gifted, then we will give them money for education. But they had to actually have an ambition to finish schooling."
She named her foundation "Golden Rooster" because she was born on the day of the Golden Rooster in the Chinese calendar.
"I'm not really into feng shui but Gilbert's good friends from Xavier said, 'Let's do feng shui.' I said, OK, why not? And then I was born on the day of the Golden Rooster. It was very fortunate apparently, and I didn't know this. So, I said, perfect, I will call my foundation for the fallen soldiers' children the Golden Rooster."
The foundation is another of Nikki's legacies, because it has also outlived Gilbert's term as defense secretary. Active for the last 10 years, it is a non-stock, non-profit organization that aims to uplift the plight of Filipino children who are abandoned, orphaned, abused or neglected, not just children of soldiers. It has extended help to the children and families of fallen and injured soldiers, the family of the Philippines' first quintuplets and has donated medicine to the children of the Samaria Village suffering from leprosy.
The Golden Rooster Foundation is something to crow about, indeed, but Nikki has worked silently for this.
'Amor'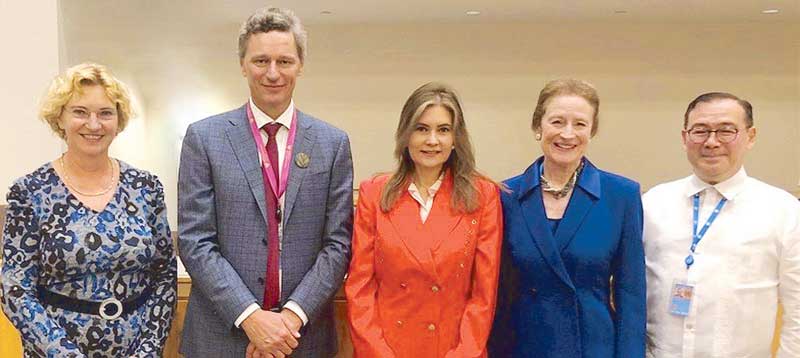 Other UNICEF officials including (from left) UNICEF regional director Karin Hulshof, Ambassador Tore Hattrem, Henrietta Fore and DFA Secretary Teodoro Locsin Jr.
Gilbert and Nikki's term of endearment for each other is "Amor." According to Nikki, her husband responds faster when she calls him "Amor."
Thus, when she fulfilled a campaign promise to build a shelter in Tarlac for children with special needs, she christened it the "Amor Village." She supervised the completion of the village, a home for children with special needs originally intended to serve the needy children of Tarlac but now houses children from all over the Philippines.
"That was my promise when I ran, that I would build a village for children. And it only took 14 months, so it was quite a feat. We had over 100 children, so it was so necessary," points out Nikki who supported the RH Bill in Congress because she realized that the mothers who were bringing their children to Amor Village couldn't take care of them due to the number of children they had.
"So, what happened was I actually had to tell them, 'You need informed choice.' Because the people who were not able to take care of their children didn't know how to stop having children. And these are the less fortunate. So I felt, how can you do that to children, you bring them into this world and then you can't give them the basics. And then pedophilia came in because they said, 'Ma'am, you know if somebody asks for one child, they would literally sell one child to feed the rest of the family, which is eight or nine children.' So it was already to a point where it (pedophilia) was a necessity just to afford the basics," Nikki laments.
Managed by the Department of Social Welfare and Development, Amor aims to live up to its name AMOR: "Accelerating Minors' Opportunity for Recovery."
From 11 buildings, the village now has 19 buildings and in each building, the girls are separated from the boys.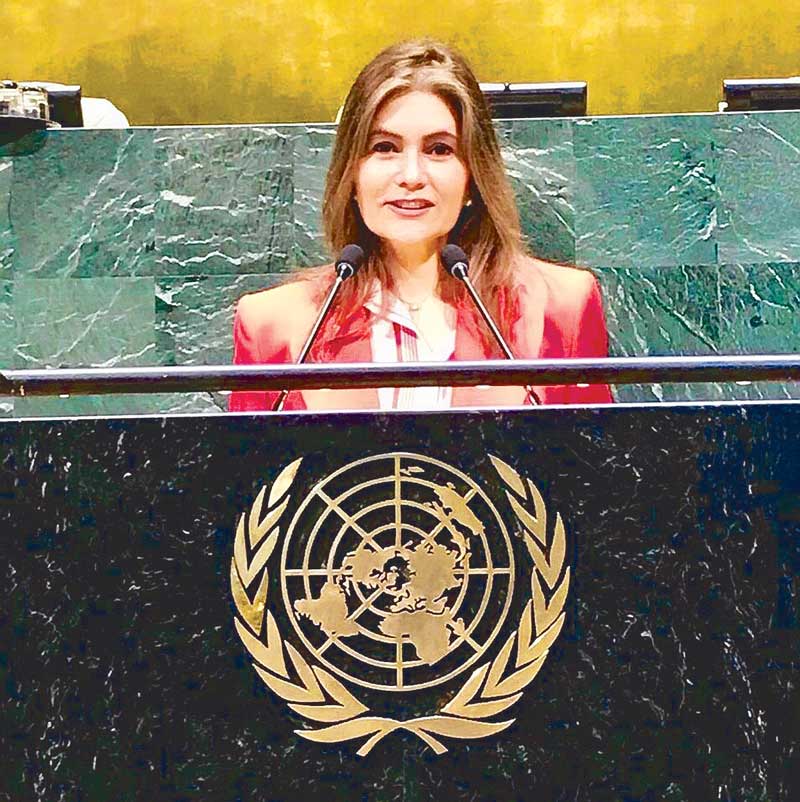 Soon after the village was inaugurated, physically-challenged children from outside Tarlac were being referred to Amor Village.
"Apparently we don't have any centers (for them). So, it turned out that because the Amor Village was so well-run, they would bring children from all over the country, not just in my district. First, it started in my district, and then it became Region 3 and now it's regional, all over the Philippines."
The AMOR Village experience showed her that there simply are not enough efforts and activities for disabled children in the Philippines. She continues, "With at least 10 percent of our children suffering from some kind of disability, we need more alternatives for children to be diagnosed early and have early treatment and help. Now, there is very little help for parents or disabled children and that's why the demand for AMOR Village is so high."
She adds that ideally, there should be such a facility in every region. Right now, the DSWD Amor Village is the second government facility for special children after the Elsie Gaches Village, the National Center for Special Children in Metro Manila.
Special envoy
After becoming a mother, a congressman's and a defense secretary's wife and also a congresswoman, Nikki knew her place in the sun.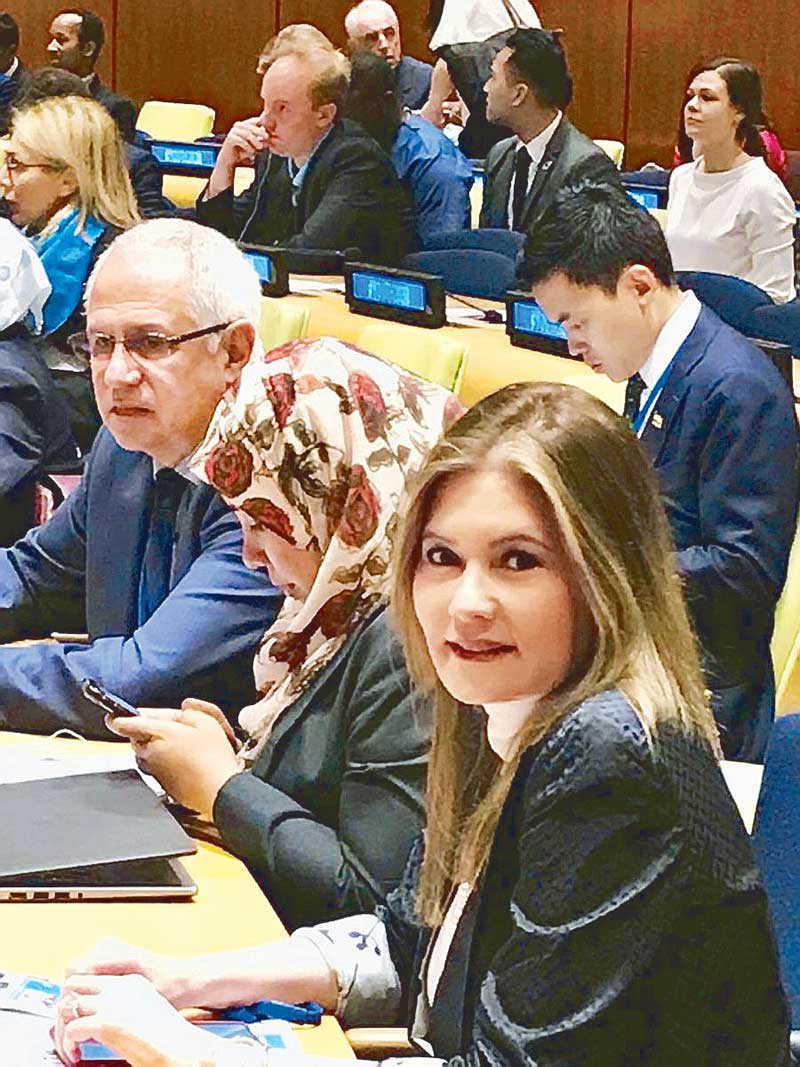 "I realized that I have a purpose, a major purpose, so I'm still working to better the plight of children now for UNICEF," she says, looking out of the study into her calming garden, where white flowers drip gracefully from a trellis, like a curtain. Somehow, the scene in her garden is that of hope, of God's creations thriving under the sun and seeking its own special place.
"The President wanted somebody to represent him for children in the United Nations and his passion for children was amazing. It worked out well and I have the background. Both my passion and my background brought us together," Nikki shares. As special envoy of the President to UNICEF, Nikki works closely with Lotta Sylwander, UNICEF representative to the Philippines.
"I found out when I was in a meeting in Brussels that Mr. Duterte is the first President in history to have a representative in UNICEF if he cannot be there. So, they were also thrilled and said, 'We have to congratulate your President for thinking of this, to have somebody represent him.' So, it just made sense."
Nikki says President Duterte is a compassionate President.
"I think people know it, maybe people are just blinded by other things but he's very much a gentle person and he really does care for the youth because as we all know, that's the future. So we really have to protect the interest of this country, which is the youth."
As special envoy, Nikki also wants to be a source of correct information on the Philippines.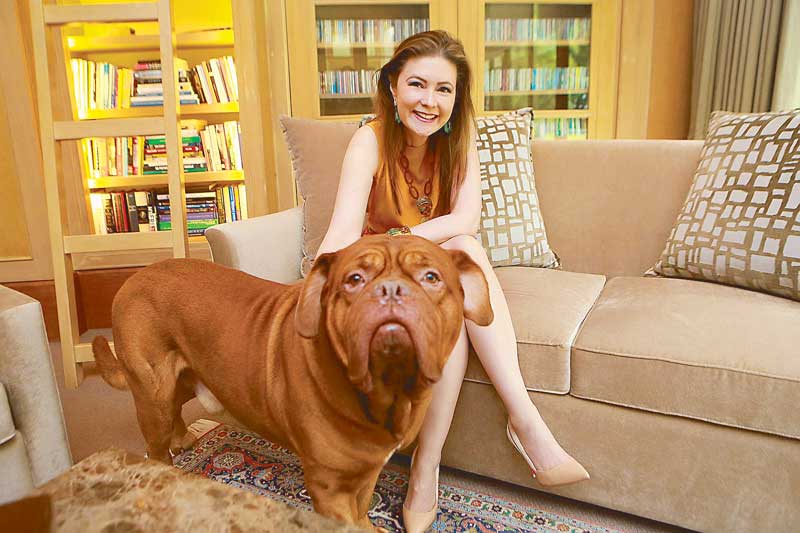 Nikki with her "big bear" mastiff Dogue de Bordeaux. Geremy Pintolo/STAR
"I would just like to put more information out there that we have a President who's willing to help and wanting to help, maybe he doesn't have the time, that's why I was put in this position because I spoke at the UN and it was such an experience because those people I am still in contact with. It was a very big deal. And it's never been done."
According to Nikki, President Duterte wants her to focus on the fight against child trafficking, which complements her own battle to disable the business of pedophilia in the country.
"Children in conflict areas have been orphaned and the government needs all the help and resources to care for them so they are not left vulnerable, because there are people out there who have malicious intentions in the worst possible way," she stresses.
"We have a strong population. I think 50 percent of the population right now is under 25. The Filipino youth right now in the Philippines are extremely intelligent. They just don't get the right breaks. They want to lead the country to progress. They just need direction, they just need incentives."
I asked her if she is in favor of lowering the age of criminal liability in children, from the present 15 years old.
Nikki believes lowering it to 12 is not right. "Twelve years old is far too young. A child's brain has not fully developed and to lower the age to 12 years would be a crime in itself. We cannot have juvenile delinquents. We should as responsible adults ensure the best and the safest way to protect the interests of the child/children. They are the future of this country, we as adults must give them the proper help to reintegrate them back into society, not prosecute them as hardened criminals," she says, but clarifies, "IF the child does no major crime."
She says counselling and rehab facilities with "house parents" are necessary for their reform, adding, "These children cannot be simply released to go scot-free and to repeat the same offenses that they had committed. They must undergo a state-led rehabilitation and be taken off the streets. Also, special judicial proceedings must be devised in order to handle this."
At the end of the day, wherever she is – in government, in the private sector – Nikki blooms as an advocate for Filipino children. Like the day she held Jaime in her arms 20 years ago, Nikki knows children are gifts – not liabilities, not objects, not pawns.
"And that's why I am here – to help the children," she concludes.