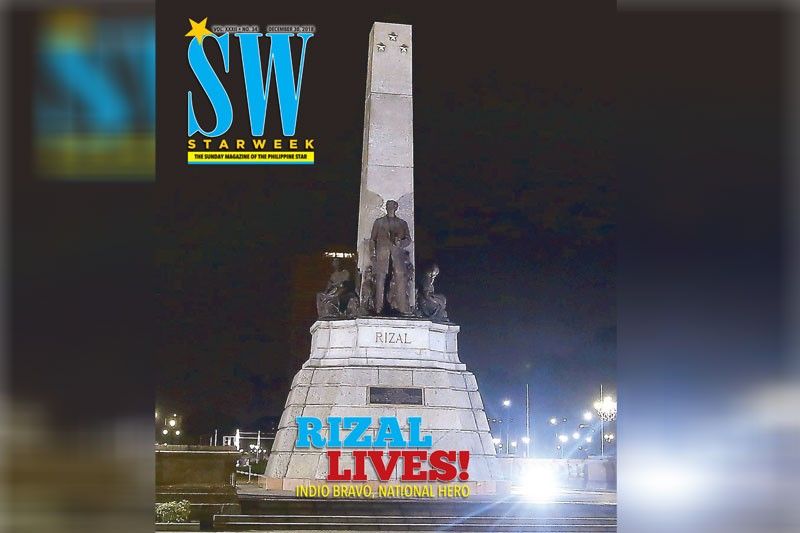 Rizal lives! Indio Bravo, National Hero
(The Philippine Star) - December 30, 2018 - 12:00am
MANILA, Philippines — After volumes upon volumes of writings on Jose Rizal, what more is there to say on the National Hero? A lot more, apparently.
"No other Filipino has been written about as much as this extraordinary man, who understandably provokes unending exegesis," writes editor Krip Yuson in his preface to Rizal +, a new collection by a wide range of writers including Leon Ma. Guerrero, Jose Lacaba and Ambeth Ocampo, among many others. The book is available at the Yuchengco Museum gift shop and Solidaridad bookstore.
Far from the usual Rizal compilation, the book features contributions like "Rizal in Drag" (by Lacaba), "What Rizal Thought of Journalists" (John Nery); an excerpt from the screenplay "Rizal sa Dapitan;" a reading of Rizal's zodiac by Dr. Andrew Navarro; alongside artwork by Edd Aragon, Gilda Cordero Fernando, DengCoy Miel and other artists and photographers, forming a collection as multi-faceted as the hero himself.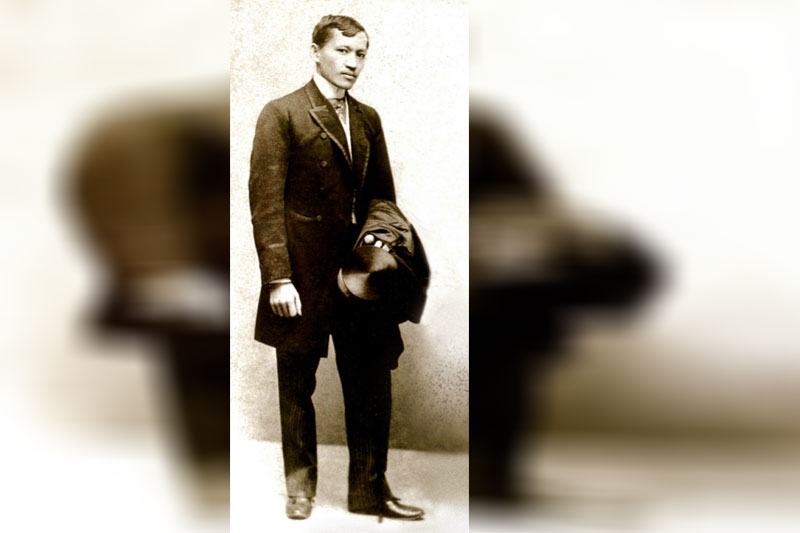 "There will always be so much more of Rizal to draw from and extrapolate on. This anthology barely scratches the surface," Yuson writes.
The pieces in Rizal +, as well as the insights of young Filipinos on the relevance of Rizal today, compiled by STARweek on the following pages, are proof that much has been said and is yet to be said, written and drawn about Jose Rizal the man, hero, archetype, Filipino.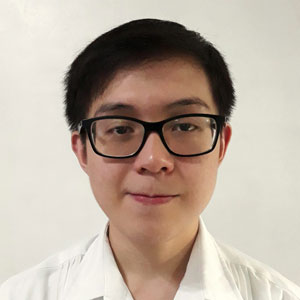 The youth of today, myself included, has grown obsessed with the concept of becoming a trailblazer and Jose Rizal embodies that very spirit. Breaking conventions, he fought against the Spaniards through his own non-violent means, inspiring me to take up my pen similar to how he took up his.
– CARLITO PAULE TOPACIO, 20
Journalism student, University of Santo Tomas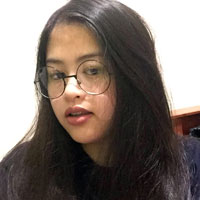 Jose Rizal has always been the poster boy of the undying Filipino spirit, courageous and igniting the fiery flames of bravery and heroism to his fellowmen. Regardless of what people say and think about him, it is undeniable that his ideas and messages still resonate in the hearts of many Filipinos.
– ANNA ALTHEA LAFUENTE, 19
Journalism student, University of Santo Tomas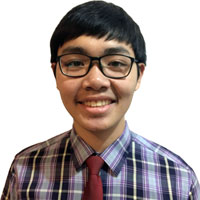 Jose Rizal reminds me how we must use our pens as our swords, and not violence per se, to fight the battles of our motherland. This is opposed to today's war on drugs and extrajudicial killings, questioning the morality of our being Filipino, as what Rizal says in his writings.
– FRANCIS DAVID PEREZ, 19
Journalism student, University of Santo Tomas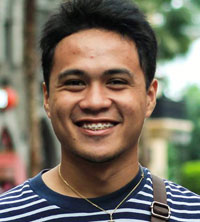 Being a hero means that you stand and fight for what you believe in and for what is right. Jose Rizal for me is a symbol of true heroism in his patriotic actions for our country.
– REX DAVID MORALES, 18
Journalism student, University of Santo Tomas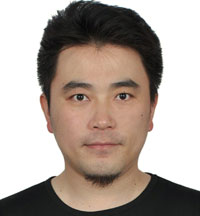 Jose Rizal is a symbol of freedom, right of expression and spiritual independence.
– RONGHUA CAO, 36
Journalism student, University of Santo Tomas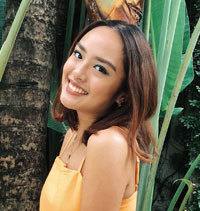 As a second year student at De La Salle University, I thought that I was already well-aware of the life of Jose Rizal as I have spent numerous years learning about his life in high school. Upon taking up his books in school, I learned that there were still a lot of things I did not know about Jose Rizal, the life he lived and what he fought for.
Beyond being known as our country's national hero, I learned about the countless battles he quietly fought just to seek independence.
I can truly say that Jose Rizal's memory lives on in my generation. He is a national hero who has changed the lives of many Filipinos and, until today, means something to a lot of us. Reading the Noli Me Tángere and El Filibusterismo has given me a sense of nationalism just knowing about our history and how times were like in the past. Encountering a course about Jose Rizal's life called KASPIL and an amazing professor during my third trimester at DLSU taught me more about the life lessons from Jose Rizal's books rather than trivia and facts we were asked to memorize in grade school.
Jose Rizal shows us what a true Filipino should be like. We may not agree with all of his actions but I believe that it is important for every Filipino to learn about him so that they can see our country and culture in a different light.
One of the life teachings I learned from Jose Rizal that I will keep with me forever is to use my education for the good of the country.
– Sophia Angela M. Apacible
Communication Arts student, De La Salle University-Manila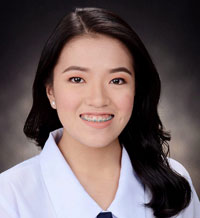 They say Jose Rizal is our national hero; I say he is more than that. Rizal is the very symbol of bravery and independence for our native country, ang Pilipinas (the Philippines).
– JESSICA IVY ZAPATA, 18
Journalism student, University of Santo Tomas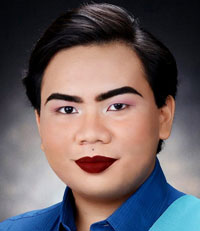 Jose Rizal, for me as a journalism student, will forever be a reminder that, indeed, the pen is mightier than the sword.
– LORENZO EMMANUEL ARROYO, 18
Journalism student, University of Santo Tomas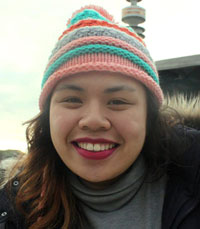 Jose Rizal opened the eyes of the nation – that there can be a revolution, that we should rightfully be called Filipinos. His caliber as an individual is an example of Filipino potential and capacity – one that is both liberating and empowering.
– ANN DENISE PATRICIA SANTOS
Journalism student, University of the Philippines Diliman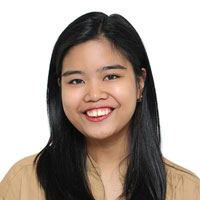 Jose Rizal is the ember of the flame that rekindles the country's nationalism.
– RIKKA VILLAREZ, 19 Journalism student, University of Santo Tomas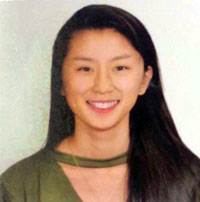 The heroism of Jose Rizal was seen when he fought to gain Philippine freedom through a peaceful yet powerful way by writing novels, essays and articles about the brutal control of the Spanish government in the Philippines. If there is one thing that I admire the most about him, that would be his attaining the freedom in a non-aggressive manner.
– JEMIMAH GENEVIEVE DAVID
Journalism student, University of the Philippines Diliman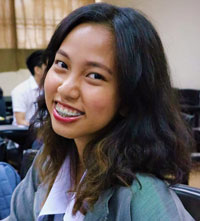 Jose Rizal has been an inspiration for me. Being a journalism student, I learned how writing can be powerful enough to make an effective change for our nation.
– IANE CARMIEL MACASIEB, 19
Journalism student, University of Santo Tomas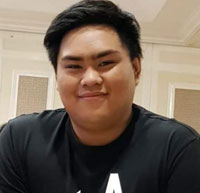 Jose Rizal for me is that kid on Facebook sharing his criticisms with the world. People share his posts, arguments embroil in the comment section – a spark to ignite the flame.
– ADRIAN KENNETH HARDER-HALILI, 20
Journalism student, University of Santo Tomas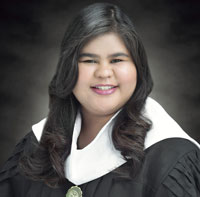 I think art is often relegated as something less than the sciences and other disciplines. There is a collective lack of appreciation for art in our country, so it's really comforting to know that one of the most exalted Filipinos is an artist.
People know Dr. Jose Rizal as a hero, but I think that sometimes, we overlook the fact that he was actually more than that. He was an artist, among many other professions, who greatly impacted the world. His novels helped roll the Philippine revolution into motion. But even before creating his literary works, he had already created a name for himself in the world of art. He won poetry competitions. He made sculptures, paintings and even a picture book.He also composed a few pieces of music and even played the flute. His works helped him gain honor. They were also personal, as they helped him cope with loneliness when he was away from home. And now, more than a century after his death, his works have still continued to create an impact. They still educate and inspire the youth.
As an aspiring artist, he is someone I look up to. He lived in a different era with different circumstances, but his works are still timely. He was no ordinary man and I don't think there will be another Dr. Jose Rizal, but I think his passion for the arts is no different from the fire burning in every Filipino artist's heart.
– Reinette Natividad, 22
Digital Film graduate, De La Salle-College of St. Benilde