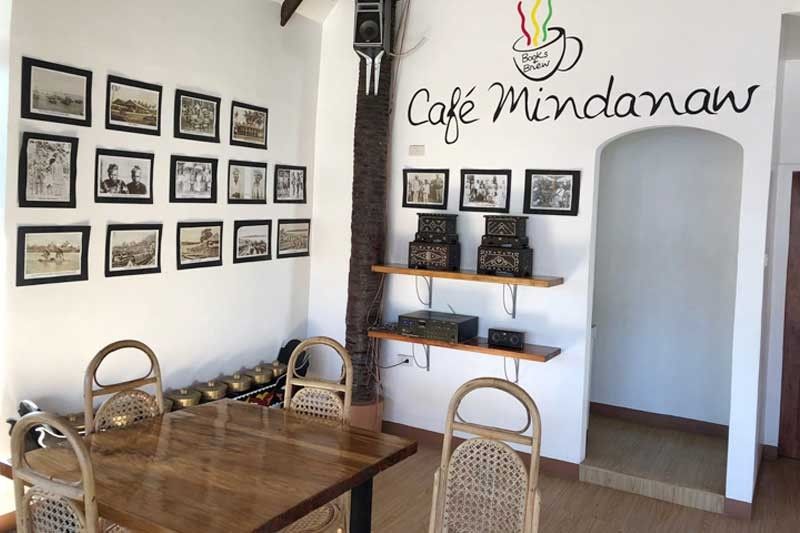 Learn more about Mindanao's history through books, antiques and prints displayed at Cafe Mindanaw.
Chit U. Juan
(The Philippine Star) - October 21, 2018 - 12:00am
?MANILA, Philippines — A good friend once told me: "Listen to Karl Marx: No evangelization happens while the stomach is hungry. First feed the people, then evangelize. Nothing goes through the head without first filling the stomach."
Well said. That was in 1998 when I first met a priest, Father Roger Bag-ao, who taught me a lot about coffee and the coffee farmers of Amadeo, Cavite. "First teach them how to plant food they can eat. Then, when they have food, you can start to evangelize," he told me. And it's true. People listen after their food needs have been met.
Twenty years after I'm still evangelizing… about coffee. But now our group has gone further out in the country, to the Autonomous Region of Muslim Mindanao (ARMM), to Maguindanao and to emerging cities like Cotabato City where the ARMM government offices are situated.
In Upi we met farmers who grow organic vegetables and coffee. We also met coffee farmers who took about four hours' drive from Kalamansig, Sultan Kudarat to show us their coffee beans. ?After a few lessons in coffee selection and quality we went to Cotabato City to see where coffee is served piping hot – or in iced drinks, now popular among the younger set.
And this may be the reason there are now many roasters in Cotabato City – there are quite a few cafés that have opened in the city.
Moro Cafe
?First stop in Cotabato City was the very modern and imposing Moro Cafe, located on the grounds of what they call the ORG – or the Office of the Regional Governor of ARMM.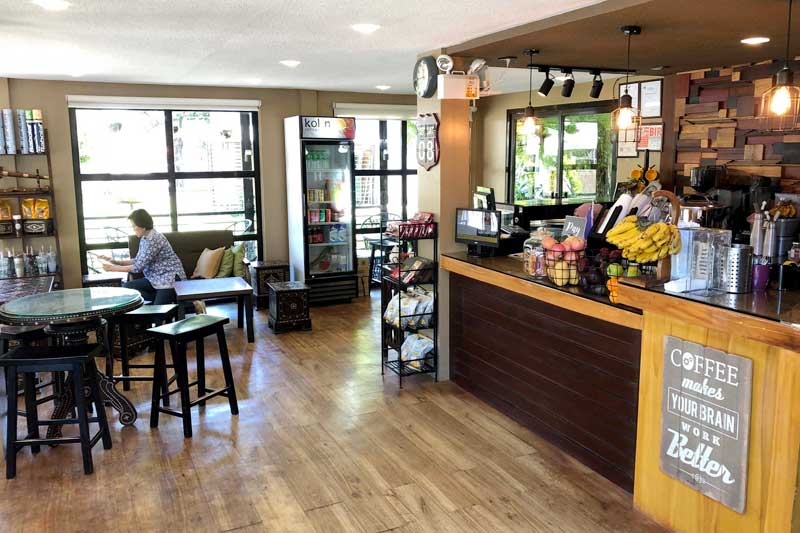 Moro Cafe's bright, modern interiors.
If you were blindfolded and opened your eyes upon entering the building, done in minimalist white and natural brown, you would think you were in Bonifacio Global City (BGC) and not in a "provincial" city in Mindanao.
It is set amidst tall bamboo trees and a lot of greenery. The air conditioning is set to very cool and the ambience is conducive for meetings or even just for anyone looking for a good cup of coffee.
The menu of drinks is quite extensive, from smoothies to coffee concoctions and the prices are at "Manila levels" as well.
But you will not be sorry as they use only the best coffee from Sulu, notably the Sulu Royal coffee of Princess Kumalah Sug-Elardo – known to have only the best washed robusta coffee as well as the exotic civet coffee from the wild, each bean carefully collected in the forests of Panamao, Sulu.
While doing business at the ORG or attending a meeting in Cotabato City, the Moro Cafe is a recommended stop.
Cafe Mindanaw?
Over at Rabago Street, a new café has also opened to serve Maguindanao coffee as well as local desserts like kumukunsi, a fritter that goes well with a cup of piping hot coffee.
But more than just coffee, Cafe Mindanaw has the tagline "Books and Brews" because they really have books for sale and for private reading while you're sipping your drink.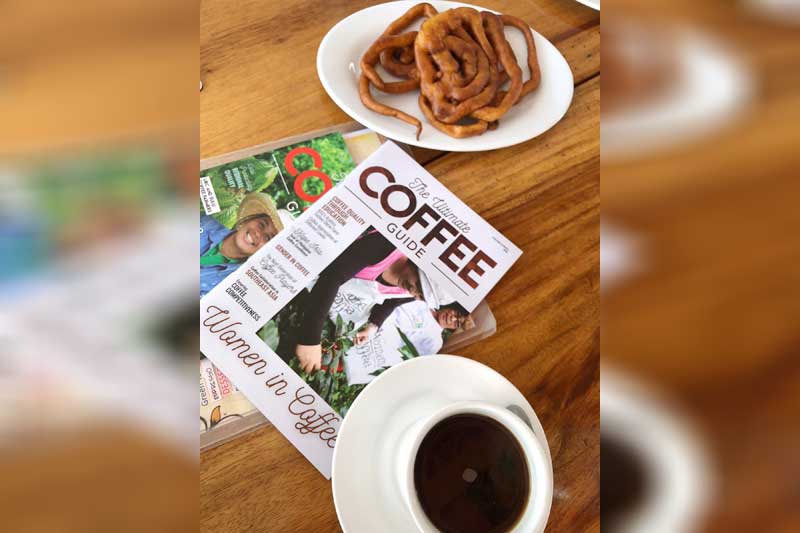 Try local treat kumukunsi with your coffee at Cafe Mindanaw.
We actually bought a book which is quite hard to find as it tells about the other history of the Philippines, tales untold especially about Mindanao. There are books on history and politics, the peace process also because the owners Naguib Sirimambo and wife Roslaini are NGO people who work with the peace process and the regional Department of Trade and Industry, respectively.
Their 20-year old son Hassan joined the British Council ideation competition on social enterprises and won because of this café idea. The young Hassan had the idea and the parents supported it to become what is now – a hub for NGO people and even foreigners or expats to hang out in.?
There is a corner of framed photographs which is very interesting, as prints from the archives dating from 1901 decorate the walls of the al fresco area, some you probably have never come across before.
And the café makes history a fun subject to learn. Especially about this part of our country, Muslim Mindanao.
The coffee is fresh and good and for non-coffee drinkers they also offer teh tarik or Malaysian inspired "pulled" milk tea. ?
If you happen to meet the owners, engage them in conversation over coffee. They are social workers, academics and historians. A perfect blend to make your coffee experience unforgettable. ?
Pagana
For brewed coffee with a dessert of local fried bananas, try Mahar Malang's Pagana Native Kutawato restaurant. You will not go wrong as he serves real local fare and this joint will soon be a twin restaurant of our Upi friends Busikong Organic Greenland Multi-purpose Cooperative. Malang and BOGMPC's leader Jandatu Salik will be working together as the coop grows vegetables for the restaurant in a "twinning " arrangement that will make the "farm to table" idea a reality – from the farms of Upi to the tables in Cotabato City.
So who says people will be hungry in ARMM? There is enough green land to grow coffee and vegetables for everyone's needs. And many good reasons to try them in Upi, Maguindanao or in Cotabato City's cafés and restaurants.???