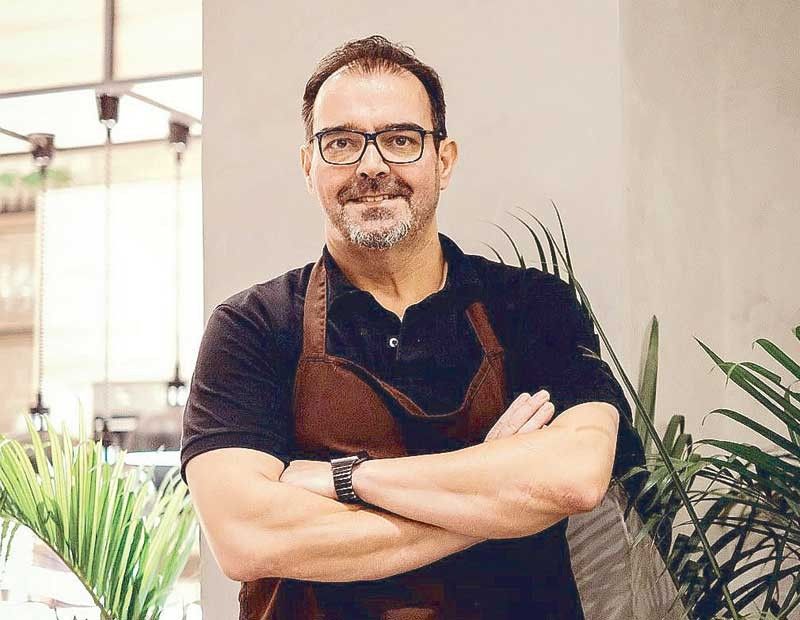 Pinot GM and head of culinary functions chef Markus Gfeller.
Photos by MAGIC LIWANAG, Food photos by PEPPER TEEHANKEE on a Leica C Digital Camera
Pinot, the newest restaurant in town, celebrated its official opening by presenting its modern European cuisine by its general manager and head of culinary functions chef Markus Gfeller.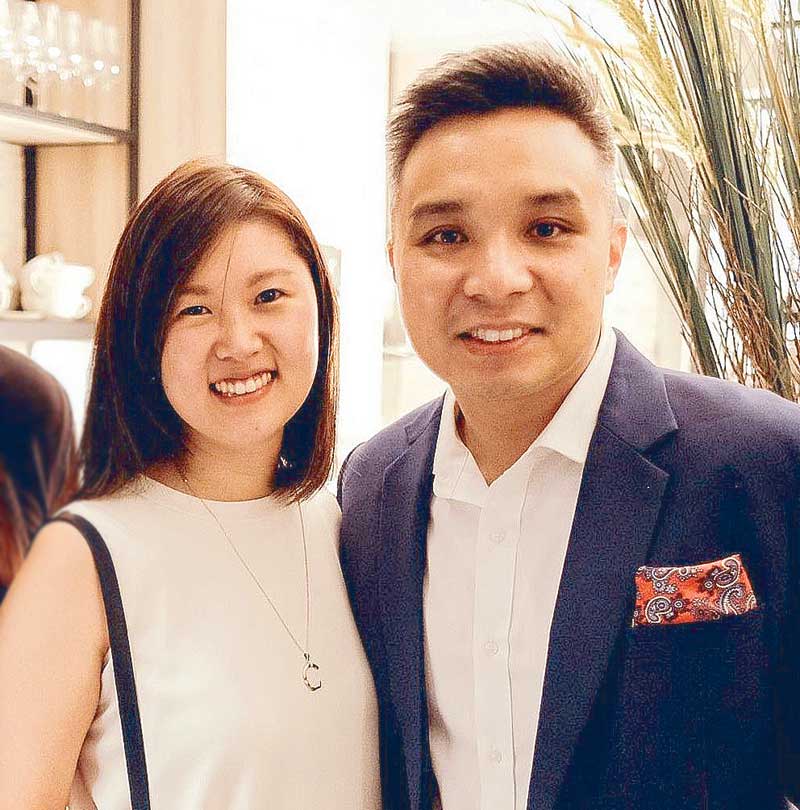 Carina Tan and Pinot managing director Scott Tan.
Markus, a chef I have long admired, is behind several fine restaurants around Manila and I am glad that he has Pinot now!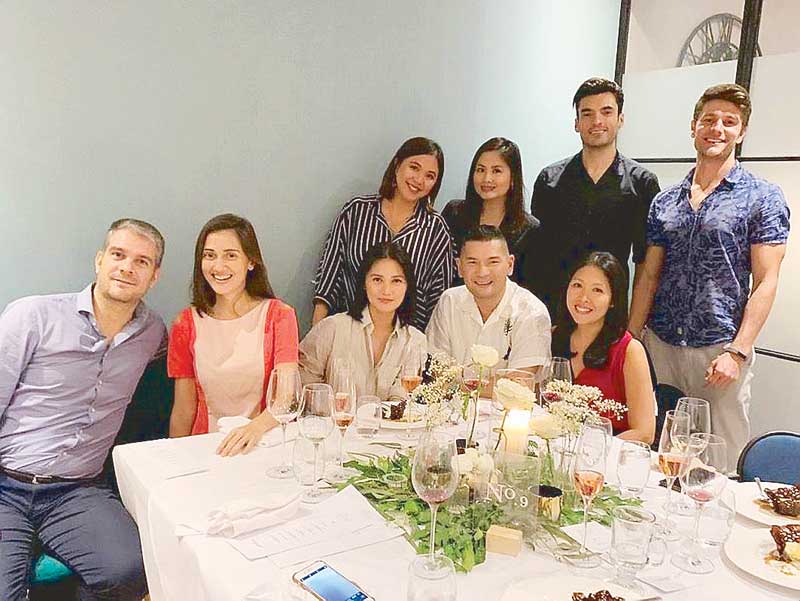 Seated, from left) Bojan Srdanovic, Sara Black, Kat Cruz, Robby Carmona and Marielle Santos Po; (standing, from left) Stacy Rodriguez, Chris Daez, Giovanno Guerrero and Vladimir Pielikh.
The restaurant offers a prix fixe menu that has options for two-course, three-course, and four-course meals. This menu includes popular starters such as lobster and crabmeat salad, duck liver and truffle Description pâté, lobster sago or the seared foie gras. Mains include wine-braised beef cheeks, rack of bobby veal and Kurobuta pork belly. Dessert selections include Pineapple Colada, white chocolate flan, praline chocolate, Raspberry Semi Freddo and Tart au Chocolate.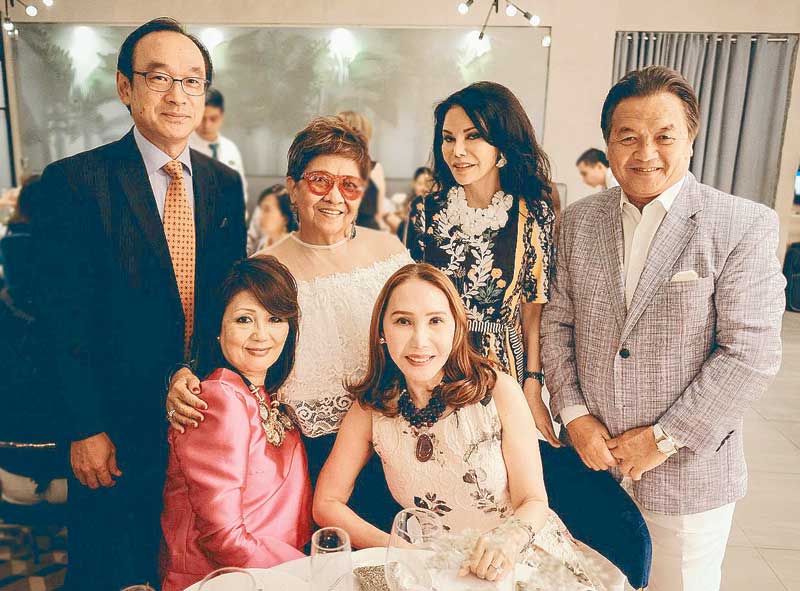 (Seated) Ihoko Haneda and Gambia Consul Agnes Huibonhoa; (standing, from left) Ambassador Koji Haneda and Susan Joven with Ching and Philip Cruz.
Guests that night sampled appetizers like oyster granita, a shot of corn soup with truffle, and cauliflower purée with caviar. The carving selection included whole roasted maple leaf duck served two ways, breast with blackberry coulis, and ragu a
l'Orange with coconut adlai, rack of lamb that is herb crusted with ratatouille and garlic potato purée, and US ribeye on the bone with bearnaise and red wine sauce, mushrooms and cream spinach, and French fries.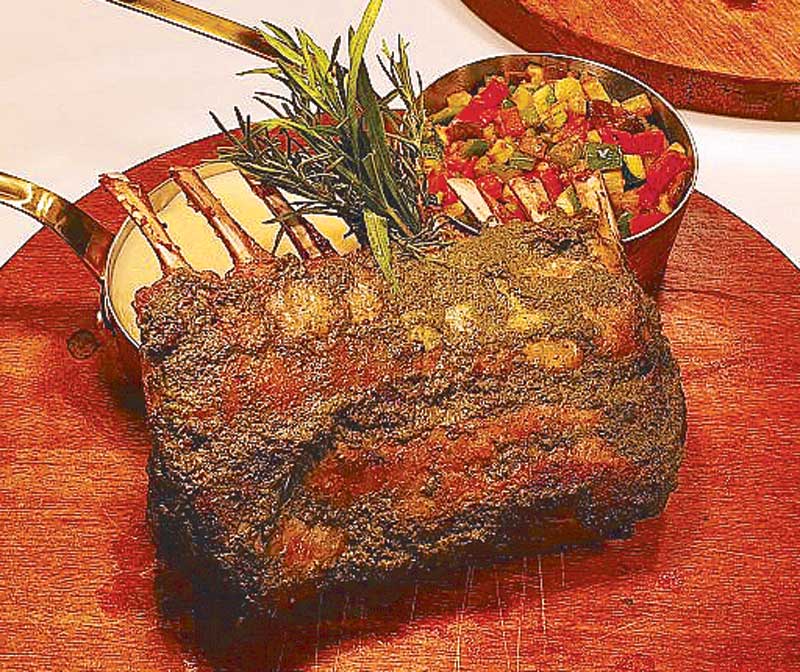 Rack of lamb.
Markus was also the powerhouse chef behind the popular fine dining restaurant CAV, which is now the location where Pinot stands. He works with a team of young chefs including chef de cuisine Ciara Fabie Teotico, who just returned from a two-year stint in a Michelin restaurant in Spain.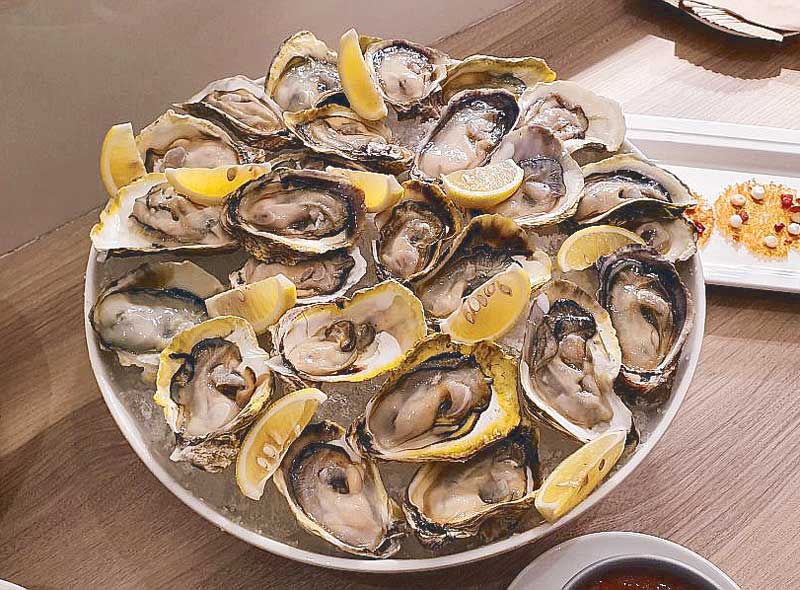 Oysters.
Markus said Pinot is also available exclusively for groups of 50 to 80 persons. There is no corkage fee for guests who want to bring in their own wines if they order a full meal. He also will soon offer catering services.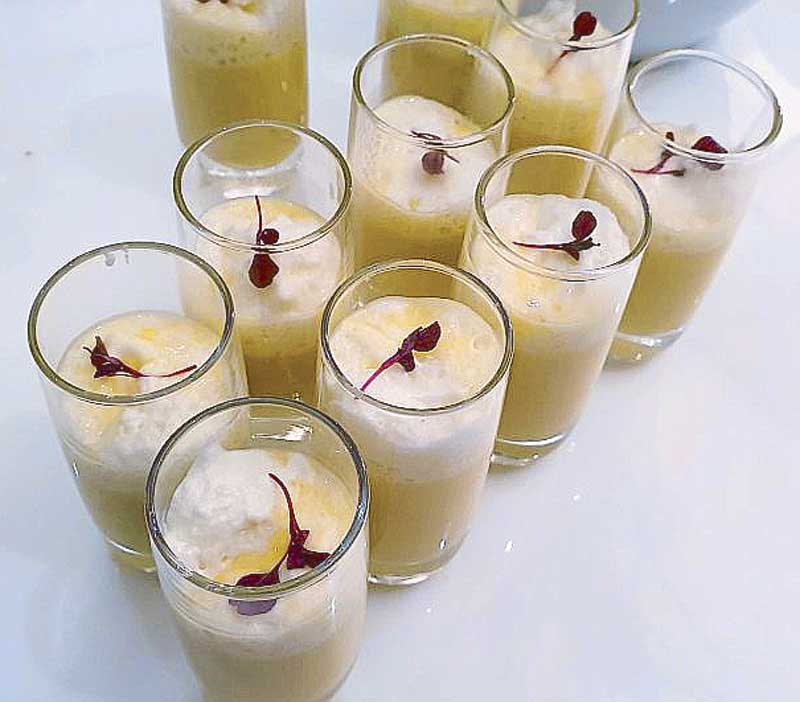 Corn soup with truffle shooters.
(Pinot is located at The Spa Building, Lane P, Bonifacio High Street, Bonifacio Global City, Taguig. For reservations, call 0998-5864230. Visit @pinotmanila on Instagram and Facebook.)
* * *
(Follow me on Instagram @pepperteehankee.)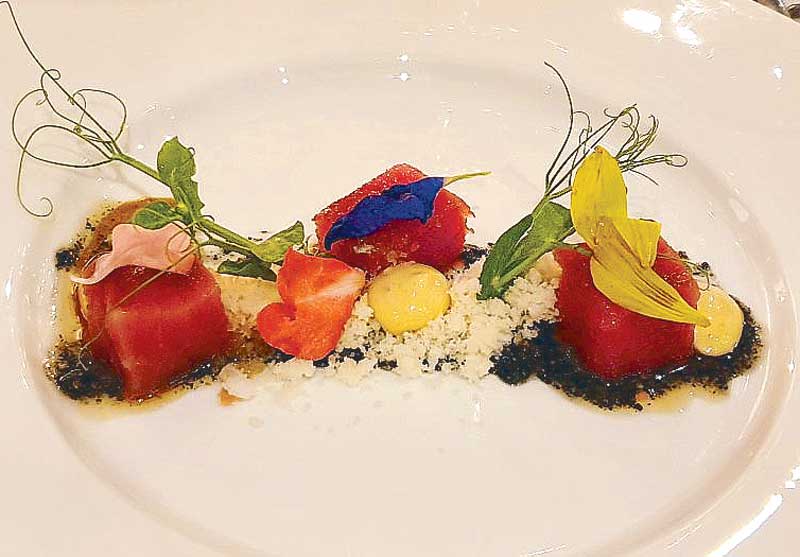 Tuna crudo, shrimp snow, black sesame and miso.