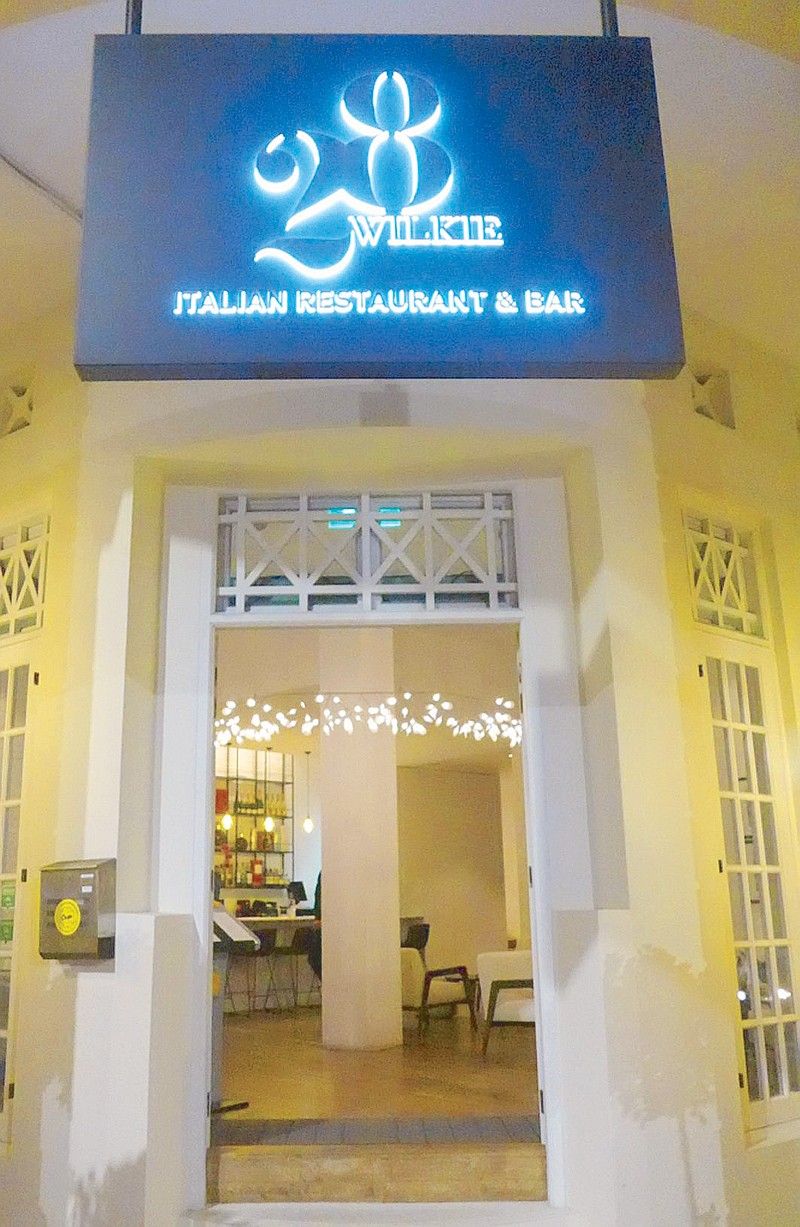 Have an ultimate caviar experience at 28 Wilkie in Singapore.
Photos by Pepper Teehankee on a Leica C Digital Camera
THE PEPPER MILL
-
Pepper Teehankee
(The Philippine Star) - July 9, 2019 - 12:00am
I visit my dear friends Margarita and Antonio Chan in Singapore every year. Whenever we see each other, we do nothing but eat. I also get to spend time with their daughter, who is my goddaughter.
During my Singapore sabbatical this year, Margarita and Antonio took me to Italian-Japanese restaurant 28 Wilkie for an ultimate caviar experience.
I met the restaurant's owner Benjamin Goh and his gracious wife Cynthia, who showed me around the place. We were joined by two winemakers from Italy who provided us wine to have with our meal. We also had the ultimate caviar experience. Ben breeds Iranian and Russian sturgeon in China and some people think Chinese caviar is not good but it is! A world-famous chef once told me that all he serves in his restaurants are Chinese caviar but they are "finished" in France, which means they are canned in France with a French label.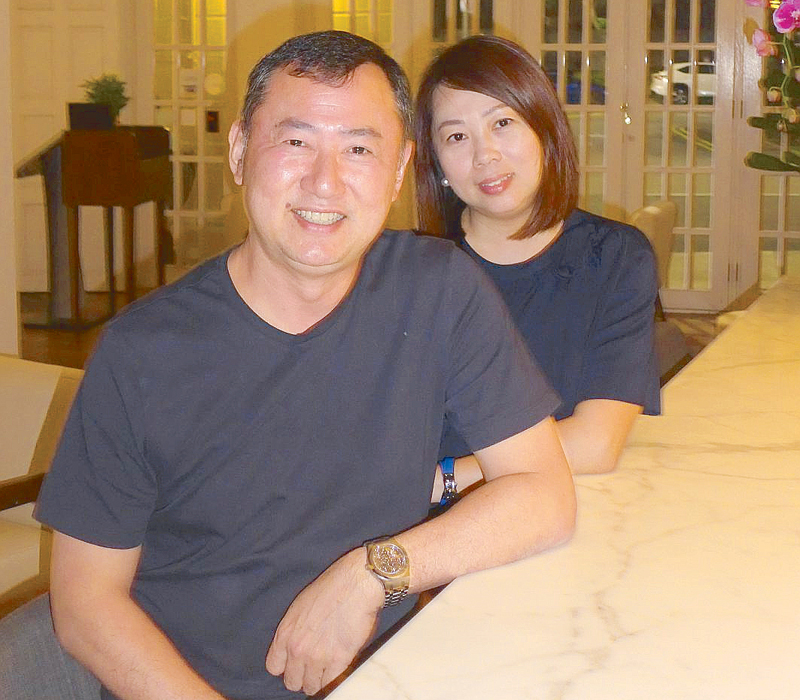 28 Wilkie owner Ben Goh and wife Cynthia.
Ben packages his caviar as the Singaporean brand "Caviar Colony." Margarita told me the names of several Filipinos who have gone to this restaurant to have the caviar experience and I was impressed with the who's who on that list.
The restaurant's caviar is served with blini, a tiny Russian pancake but Ben suggested we try the caviar as is before adding condiments (like egg, lemon or onions). We were given a cloth to wipe the part of our hand where we placed the caviar to slurp it out.
Caviar Colony's five types of caviar are the Russian caviar Amur, the Kaluga Hybrid from Russian and Iranian sturgeon, the Russian Hybrid made out of two types of oscietra caviar from Russian and Siberian sturgeon, the Russian caviar, and the top-of-the-line Kaluga caviar from Iranian sturgeon.
Experts say that caviar should never touch metal because doing so will alter the taste, that's why these precious things are served using Mother of Pearl spoons. Caviar Colony packages its caviar in special galvanized metal, which does not affect the taste of the fish eggs. Flavors range from salty to briny to nutty to even a tinge of grape.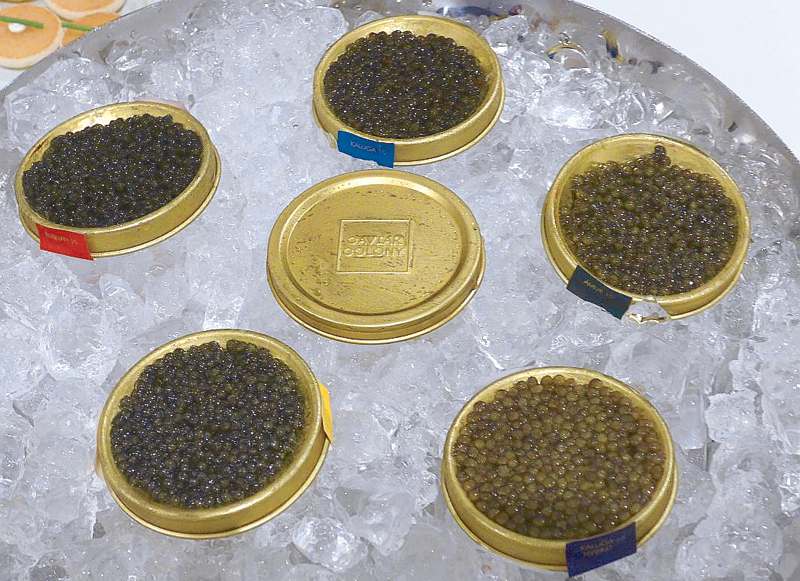 The five types of caviar from the Caviar Colony.
People do the tasting experience to determine what their favorite is so they can buy them to take home. My personal favorites are the two hybrid caviar — the Russian Hybrid and the Kaluga Hybrid.
After tasting the caviar, Ben then told me to touch the part of my hand where I slurped off the caviar. Surprisingly, this part was visibly silky and smooth to touch because of caviar oil. No wonder why certain serums and creams have caviar oil in their products.
I also sampled some of the special Japanese-Italian cuisine prepared by the young and very talented chef Kenny Huang. The Italian sushi, which I initially thought was tuna, was actually tomato dipped in rosella on top of burrata coated with crispy rice. The somen with uni, scallop and caviar topped with 23-karat gold leaf, as well as the Italian red prawn with petit pois, pea sprout and tobiko were to-die-for.
It was truly a perfect evening with an excellent dinner, great caviar tasting experience, good company and wonderful wine. The experience was made more perfect with the presence of Jeffrey Medina, the super friendly Filipino bar manager who looked after us.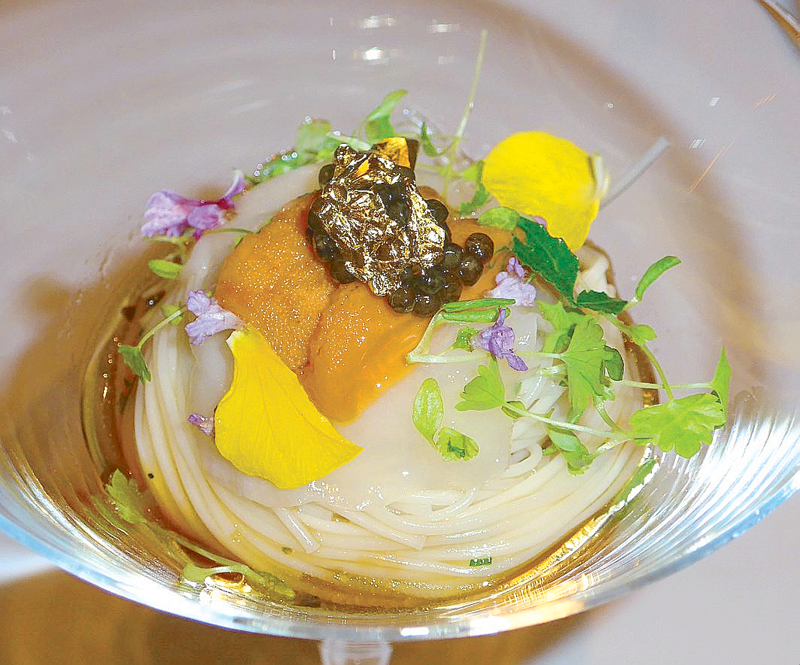 Somen with uni, scallop, and caviar topped with 23-karat gold leaf.
When asked about regional expansion, Ben said, "Yes, we are going to enter the Philippines." I hope this is going to be soon but for now, do have an amazing caviar experience when you're in Singapore!
(The restaurant is located at 28 Wilkie Road, #01-01 Singapore. For reservations, e-mail reservation@28Wilkie.com or visit www.28wilkie.com.)
More than just paella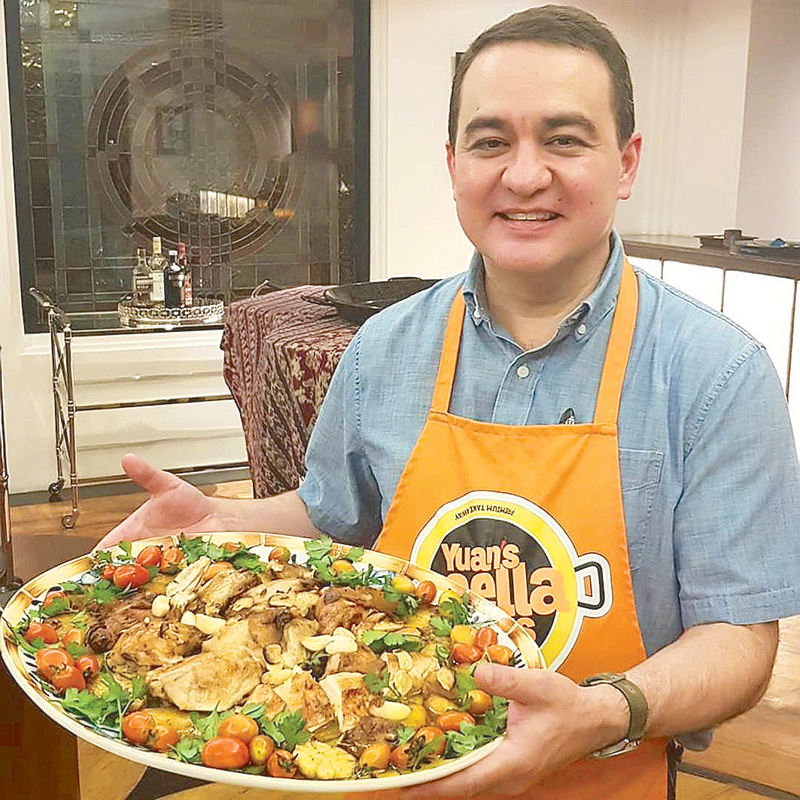 Yuan Ongpin with his Iberian chicken.
It was a privilege to have been invited with a group to a private dinner by Yuan Ongpin held in a house in Makati recently.
For this dinner, guests were asked to critique Yuan's dishes. He actually started out with orders for paella but has branched out into other dishes. Our group of around 20 people was asked to suggest improvements and rate Yuan's various dishes in terms of flavor, presentation and pricing.
Yuan stressed that he loves cooking and is not trying to present his paella as authentic Spanish paella per se. My Spanish friends insist that Spanish paella, in the strictest sense, would not have chicken but rabbit! Yuan said his paella is the kind that has other ingredients that Filipinos want. He picked up ideas from his various travels and times living abroad.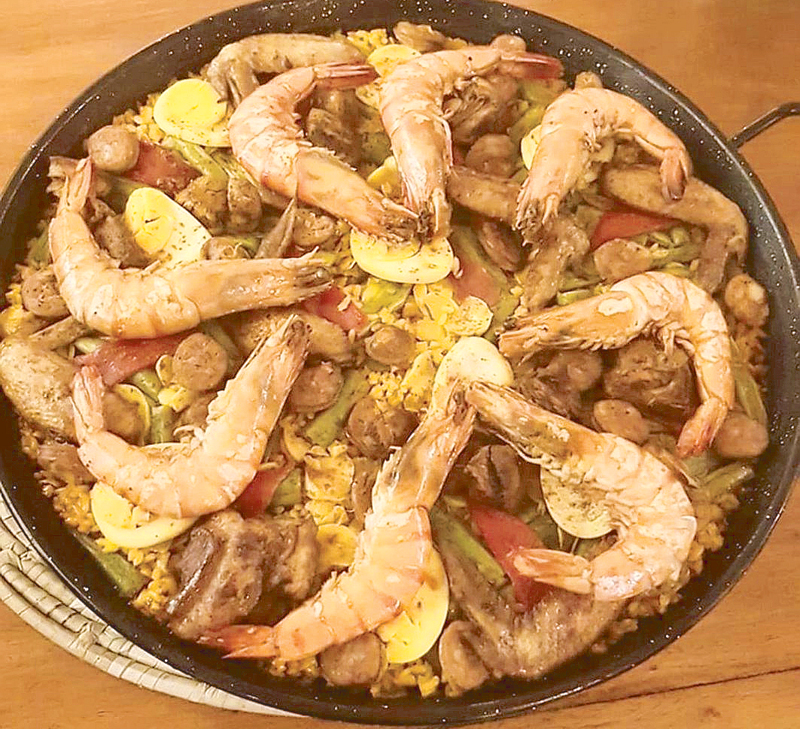 Original paella.
We started dinner with Caesar Salad dressing (which he sells in bottles) and his wonderful fabada, a Spanish bean stew with chorizo and morcillas (blood sausage). Main dishes included Iberian chicken and Wagyu roast beef that Yuan serves with sauce, which in my opinion is no longer needed as the roast beef is flavorful as is.
Yuan served his original paella with prawns, chorizo, chicken, pork and greens, as well as his new paella negra made with squid ink. Aside from these two variants, he also has an all-meat and vegetarian variants. It was already bonus when we tried try Nana's spaghetti Bolognese, which is his mother Maribel Ongpin's old-fashioned recipe.
Yuan's sister Joanna Ongpin Duarte served her wonderful Oreo cheesecake, which we all loved during our college days, and her soft and bursting-with-flavor espresso chocolate chip cookies.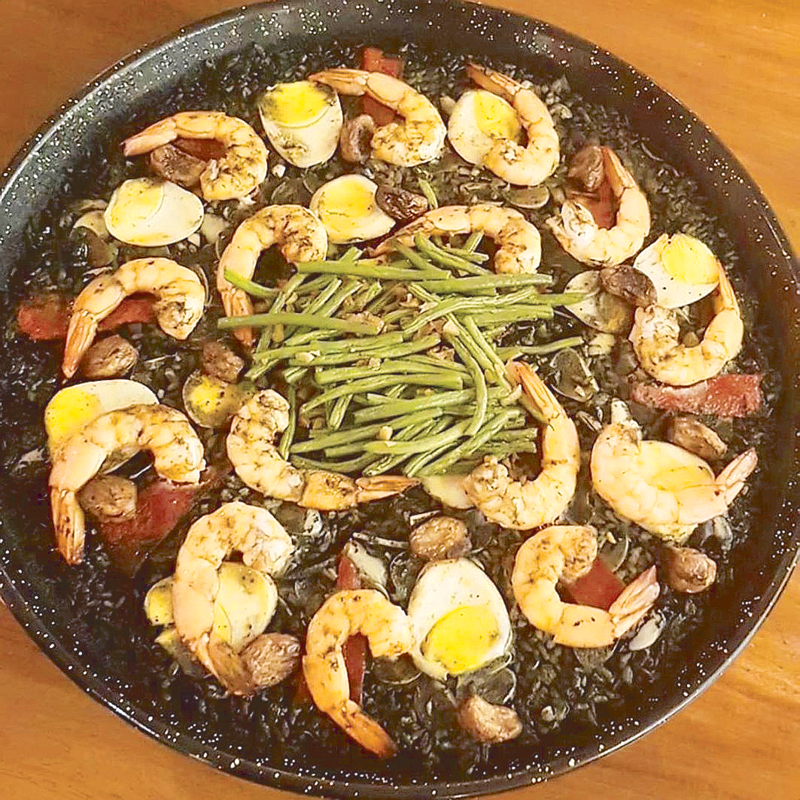 Yuan's new paella negra.
The brother-and-sister team did impress with their cooking. It was a fun night of great food and great company!
(For orders, call 0917-8877986 or e-mail orders@yuanspaellaplus.com.)
(Follow me on Instagram @pepperteehankee.)