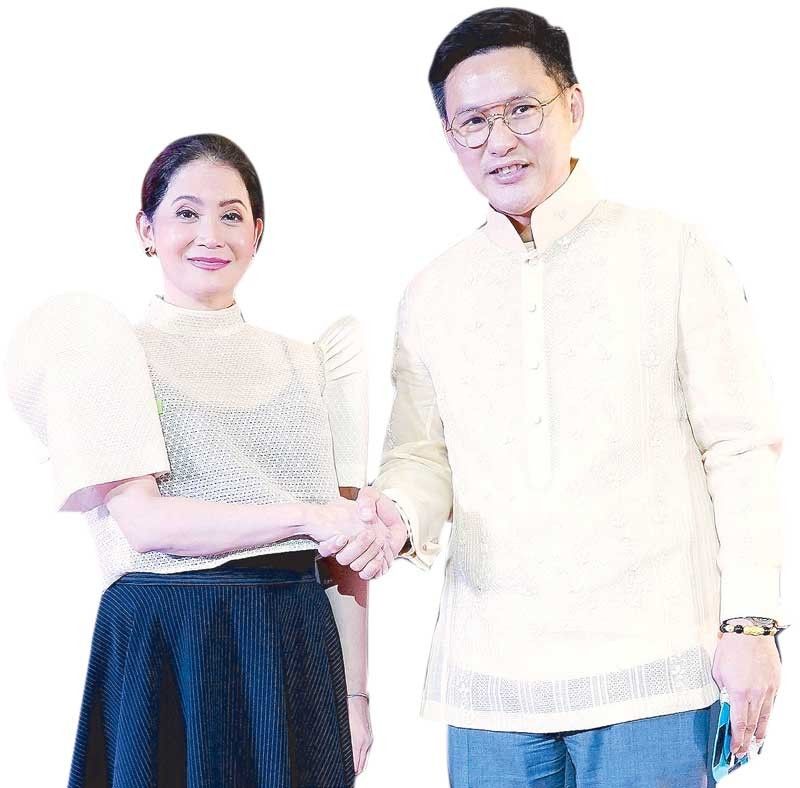 Tourism Secretary Bernadette Romulo-Puyat and SM Supermalls COO Steven Tan.
'Malling is more fun in the Philippines'
These are exciting times for the Philippines' mall culture as SM Supermalls, in partnership with the Department of Tourism (DOT), launched its campaign "Malling Is More Fun In The Philippines" at SM Mega Fashion Hall.
Tourism Secretary Bernadette Romulo-Puyat said, "SM has 72 malls nationwide — from as far as Tuguegarao all the way to Cagayan de Oro, there are SM malls on every major island in the archipelago. This network enhances the experience of tourists as they can rely on our shopping centers for all the things they need."
SM Investments Corp. vice chair Tessie Sy-Coson (center) with Mandaluyong City councilor Charisse Abalos and Mayor Menchie Abalos.
The campaign's first leg invited mall-goers to witness a malling experience at SM's 72 malls nationwide through gastronomic fun fairs that showcased the best of Filipino cuisine including culinary demos, regional food fairs, dining deals and chef showdowns.
SM Supermalls COO Steven Tan added, "Malls have become the modern-day plaza and safe community spaces for families and friends to share moments together through shopping, dining and fun experiences. SM's partnership with the DOT celebrates the best of the Philippines through a range of fun fairs and fiestas."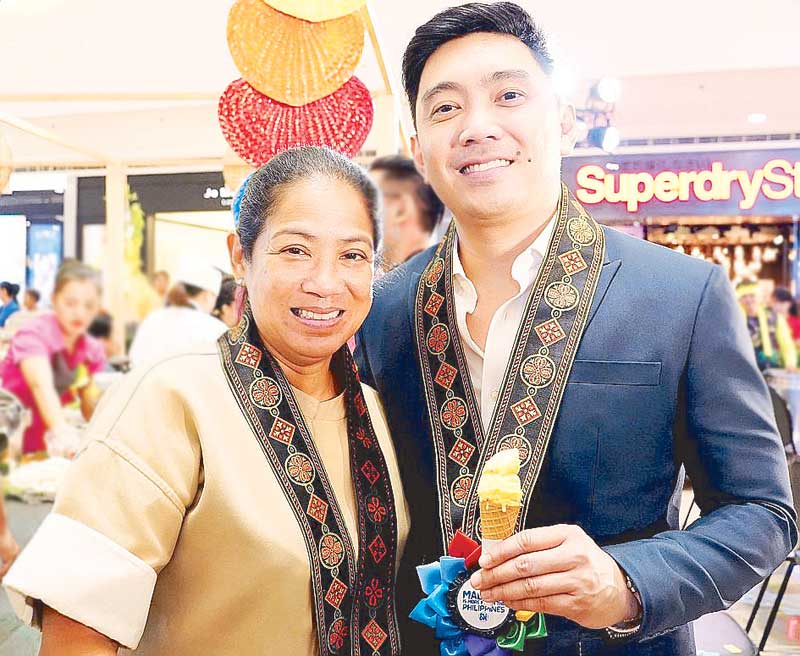 Asia's Best Female Chef 2016 Gaita Fores and Jollibee Global Brand CMO Francis Flores.
(For more information, visit www.smsupermalls.com.)
Sophisticated & unique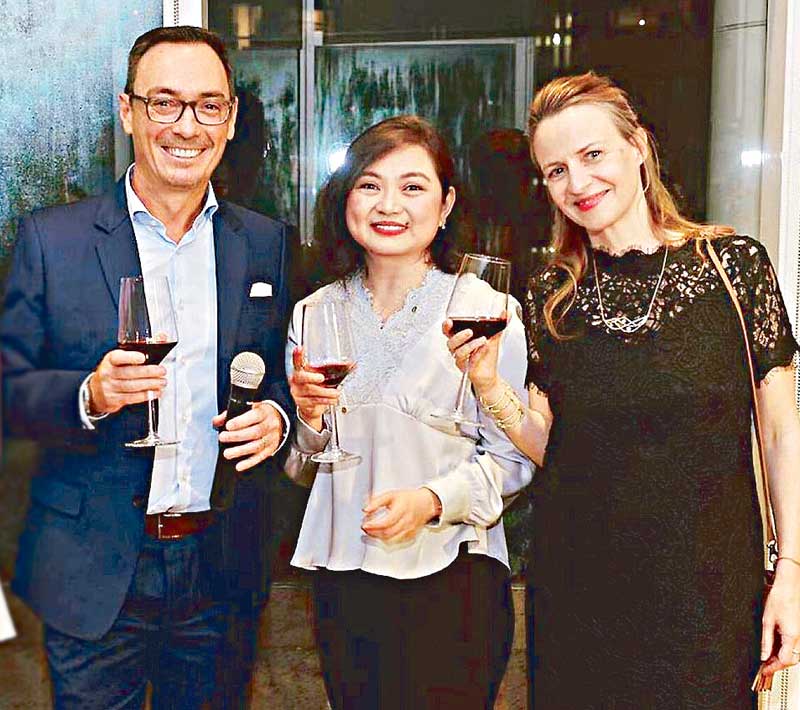 Misaki Monaco Philippines GM Siena Yu (center) with Misaki Monaco president Stephane Alech and head of sales worldwide Carine Pinot.
Misaki Monaco recently brought to the Philippines over 30 years of experience in making contemporary pearl jewelry design with the opening of its first store in the country at Shangri-La Plaza Mall in Mandaluyong City.
Founded in 1987 and headquartered in Monaco, Misaki Monaco started as a travel retail brand distributed in airlines and airports. Five years ago, it became part of the portfolio of the Alteal Group, which modernized the brand's image with a new artistic direction. The brand has presence in over 40 countries across 70 shops and in more than 30 airlines.
Its first worldwide flagship store in Asia opened in Beijing in 2017. It has opened stores in countries like Singapore, Malaysia, and now the Philippines.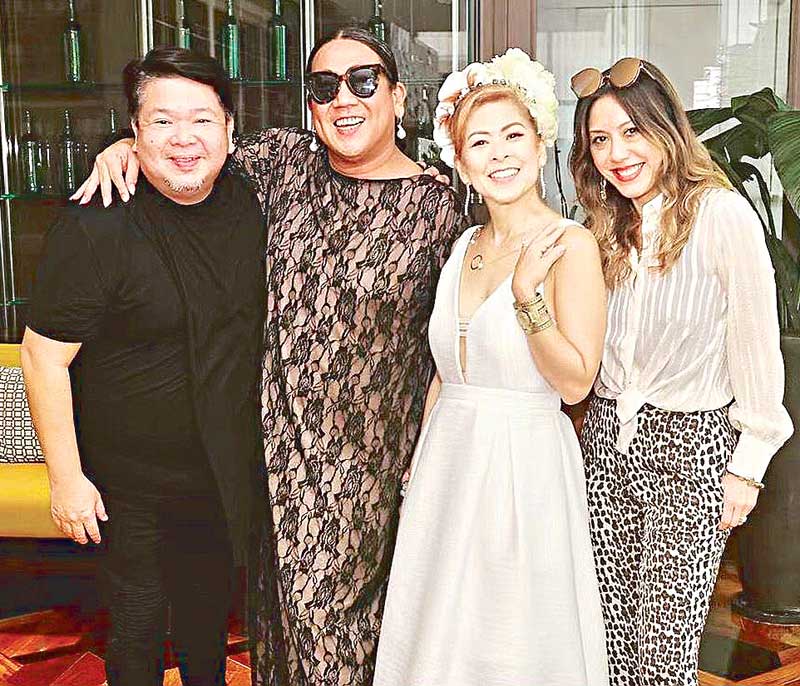 (From left) Sunny Ku, Melo Esguerra, Tessa Prieto-Valdes and Shauna Popple-Williams.
The brand was introduced to guests in an event emceed by Stephanie Zubiri- Crespi and held at the Flame restaurant of Discovery Primea in Makati City. Nicole Asensio sang Dream of Me to start the festivities.
Present at the event were Misaki Monaco owner and president Stephane Alech and head of sales worldwide Carine Pinot, Misaki Philippines general manager Siena Yu and Monaco Consul General Fortune Ledesma.
The brand has mastered turning its icon, the pearl — both cultured pearls and crafted glass pearl beads — into collections with bold and contemporary designs. It has two product lines — the Jewellery for the cultured pearls with precious materials; and the Fashion Jewellery, for the handmade glass pearl beads.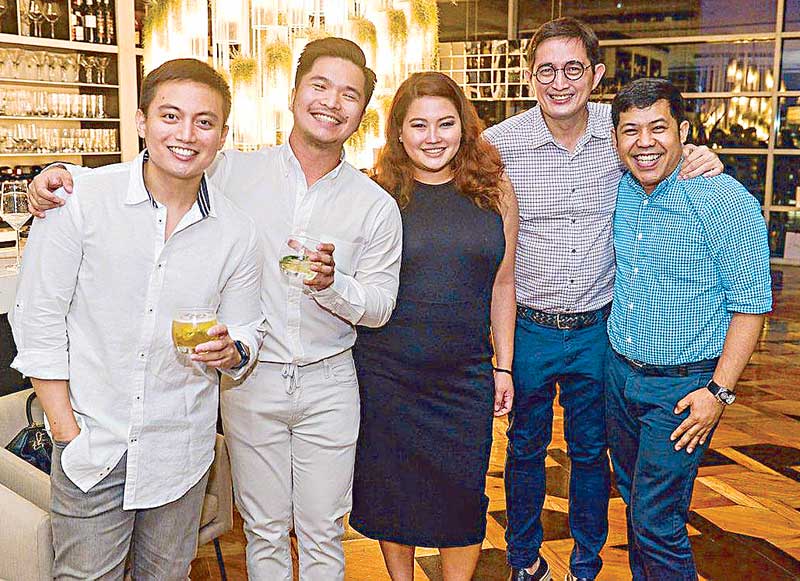 (From left) Lian Rodriguez, Nathan Ku, Diane Reyes, Chris Juan and Ron Mabanag.
Most of the pearls that Misaki Monaco uses come from Japan. Its Spring/Summer 2019 collection draws inspiration from the jazz classic song Dream a Little Dream of Me, evoking passion and sensuality.
Alech said, "We look forward to the success of Misaki in the Philippines as we see Asia as our biggest growth region."
(Misaki Monaco is located at Level 2, Main Wing, Shangri-La Plaza Mall, Mandaluyong City.)
* * *
(Follow me on Instagram @pepperteehankee.)