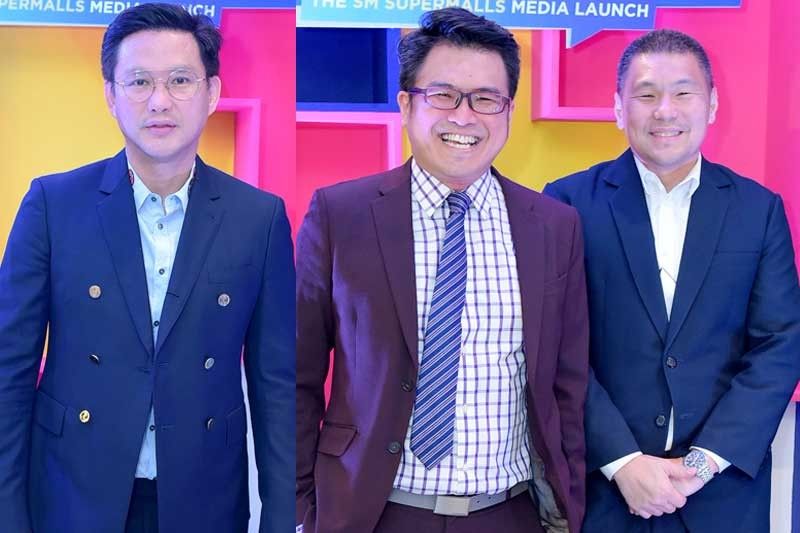 From Left: SM Supermalls COO Steven Tan, Cal-Comp sales manager Ligo Lim and SM Supermalls SVP Jonjon San Agustin
Visit SM Supermalls and meet SAM, the country's first ever in-mall smart robot.
SAM, an artificial intelligent humanoid robot, is part of SM's series of innovations designed to improve customer experience at the mall. I remember vividly when Japan built its first robot named "Pepper." Now, we have our own!
SM Supermalls chief operating officer Steven Tan said, "We are very thrilled to finally share with you another milestone as we bring in the country's first ever smart customer service robot. This breakthrough innovation is a reflection of our commitment to continuously give enhanced malling experiences to our customers."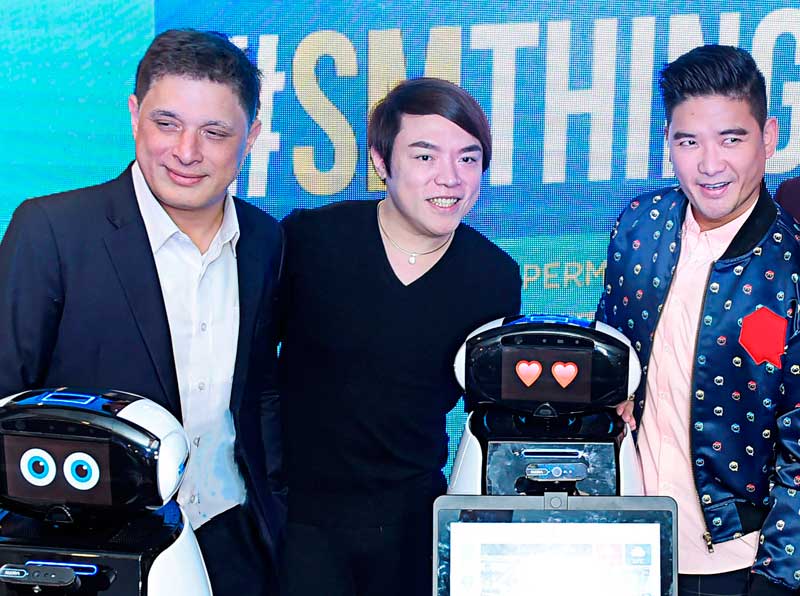 Christian Mathay, Mike Lim and Tim Yap.
Present at the launch was Ligo Lim, senior sales manager of Cal-Comp Technology (Philippines), SAM's creator and one of the country's leading provider of electronic and original design manufacturing services.
Now at SM Megamall and coming soon to other SM malls, SAM is designed to help with directions and provide mall information about the latest deals, promos and events. It is equipped with an advanced face recognition technology and can make personalized greetings to customers when they enter the mall. Customers can also chat with SAM through the SM Supermalls Facebook page. It also serves as a 24/7 online concierge.
(Visit www.smsupermalls.com or @smsupermalls on Facebook, Twitter and Instagram.)
Women power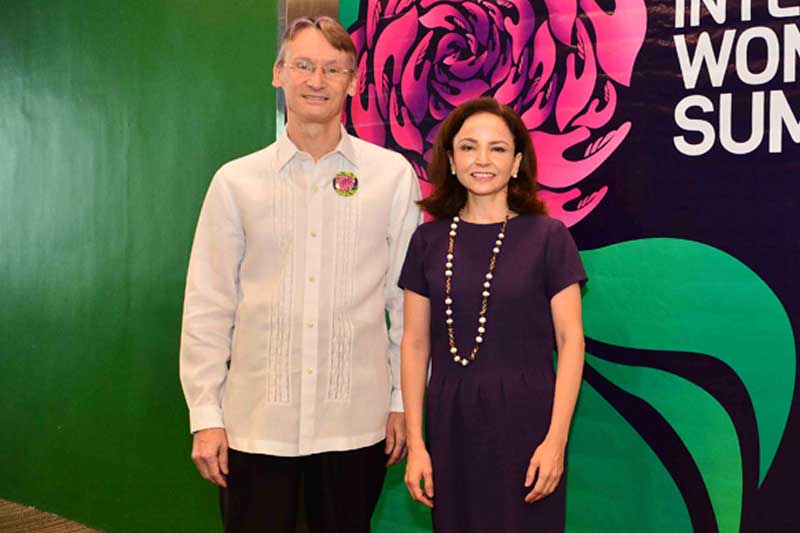 Swedish Ambassador Harald Fries and wife Susan.
In line with the International Women's Month celebrations, Spark! Philippines, the embassies of Austria and Sweden, and the United Nations Population Fund held the International Women's Day Summit 2019 at the Samsung Hall of SM Aura Premier in Taguig City.
The event drew members of the diplomatic corps as various focus groups highlighted talks and workshops on challenges women faced daily such as ending gender-based violence, economic empowerment, and being taken seriously in industries dominated by men.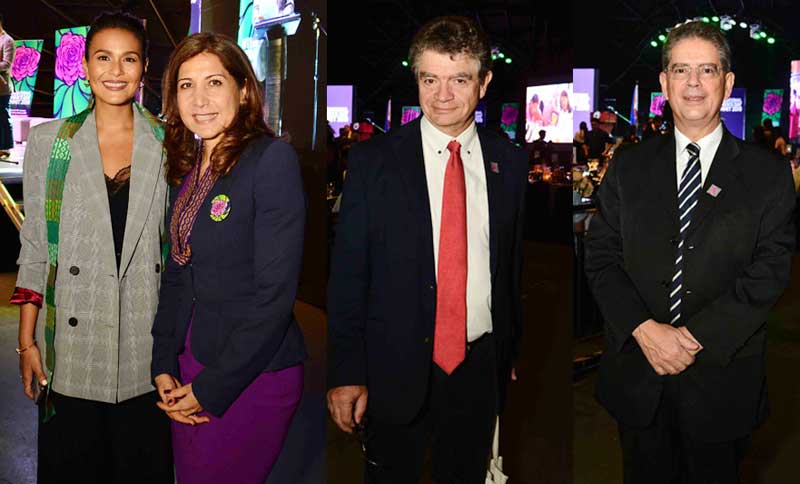 From Left: Iza Calzado and Austrian Ambassador Bita Rasoulian, Belgian Ambassador Michel Goffin and Brazilian Ambassador Rodrigo do Amaral Souza.
The group also mounted the #DontTellMeHowToDress exhibit at The Podium. The hashtag was adopted from Thailand's same name movement, which was inspired by other global movements like #MeToo and #TimesUp, all aimed to encourage women to step forward and rise against gender-based violence.
Creativity & innovation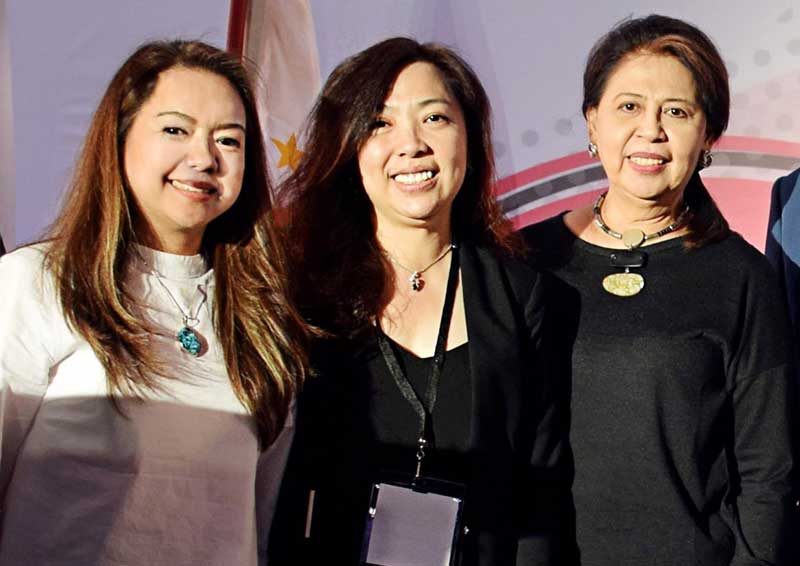 LPC CEO Jocelyn Li (center) with PIID director for professional development Trisha Padernal and national president Lilia de Jesus.
It was a celebration of creativity and innovation at the Interior & Design Manila, the first curated show for interior designers in the Philippines organized by the Philippine Institute of Interior Designers (PIID).
During the event, Landlite Philippines Corp. (LPC) showcased a range of innovative residential and commercial lighting products, which the company distributes. The company flew in Uozu Italy deputy CEO Alessandro Porta and Faro Barcelona CSO sales director Salvador Marti, who both talked about the latest lighting design trends for 2019.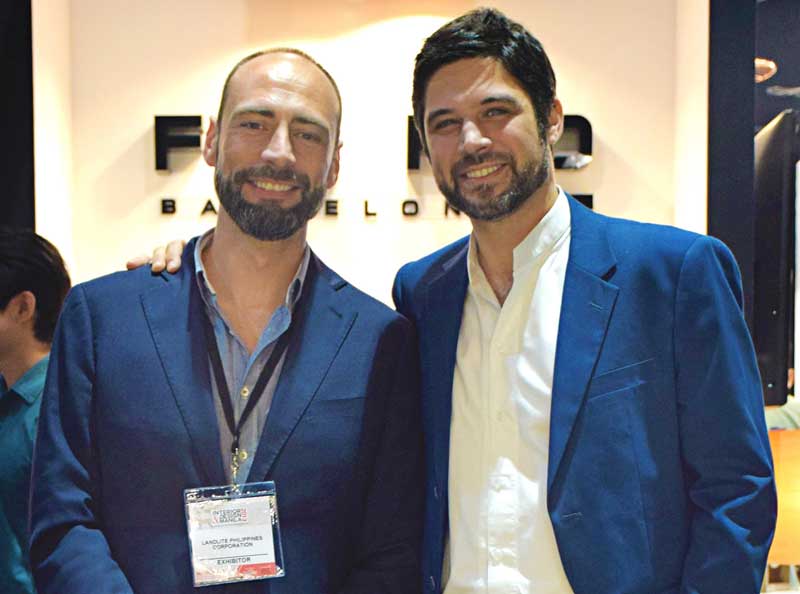 Faro Barcelona CSO sales director Salvador Marti and Uozu Italy deputy CEO Alessandro Porta.
LPC CEO Jocelyn Li welcomed guests who visited the company's spacious booth. She shared the latest lighting design trends with PIID officers, led by national president Lilia de Jesus, director for professional development Trisha Padernal, director for professional practice Kathleen Obcemea and executive director for exhibits and conventions Gino Lim.
Brand ambassador Marc Nelson also graced the event.
* * *
(Follow me on Instagram @pepperteehankee.)