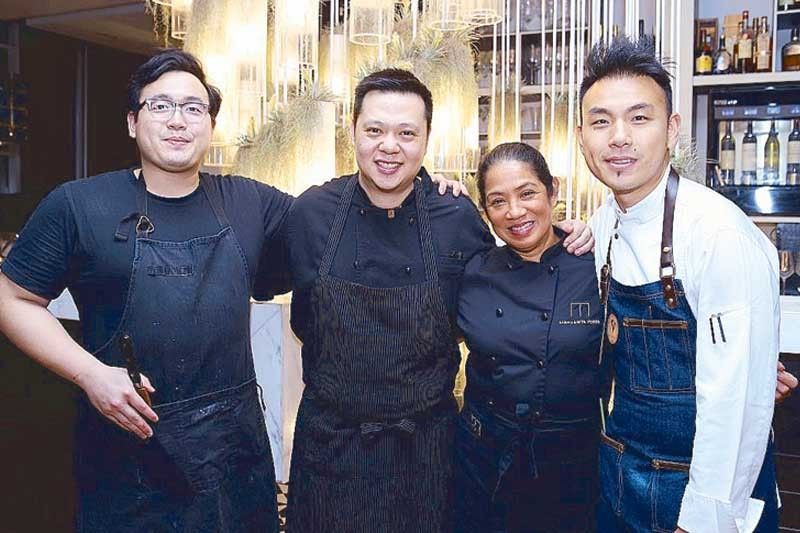 (From left) Woo Wai Leong, Luis Chikiamco, Magarita Forés and Vicky Cheng.
For one night only, four chefs prepared an exquisite dinner at Flame in Discovery Primea for the much-anticipated gastronomic event Asian Culinary Exchange.
Flame's own Luis Chikiamko joined 2016 Asia's Best Female Chef Margarita Forés of Grace Park, Vicky Cheng of Vea Hong Kong, and Woo Wai Leong of Restaurant Ibid in Singapore for an eight-hands dinner. The exquisite dinner featured wines from Wine Depot and Vintage Wine Company curated by sommelier Daniel Blais.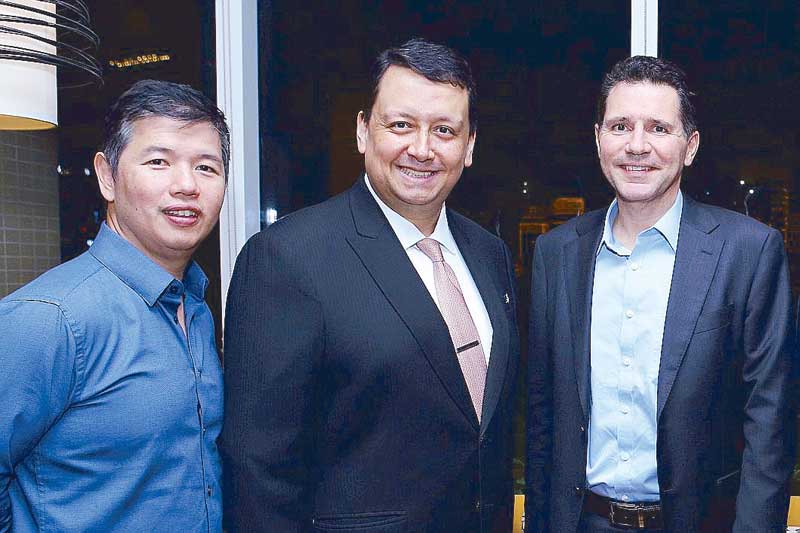 Novateur Coffee Concepts chairman and managing director Patrick Pesengco, Discovery Primea GM David Pardo de Ayala and Nespresso Asia head Renaud Tinel.
Each chef prepared more than one dish and four stood out in my books: Margarita's Ukoy Moderna with crab fat mayonnaise; Vicky's beef charsiu with adlai, shiitake and heart of palm; Woo's black garlic custard with poached lobster, Jinhua ham and fish roe; and Luis' foie gras sinigang, which is a favorite in Flame.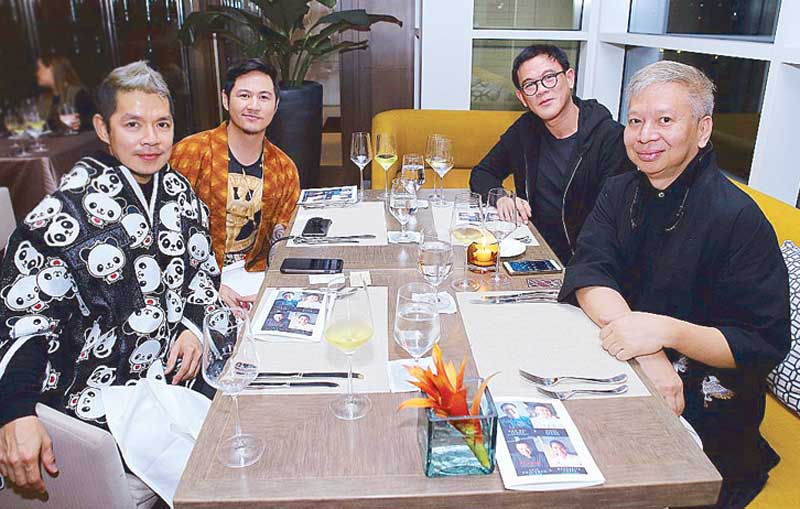 (From left) Nikky Nicandro, Toy Armada, Anthony Co and Philippine Fashion Week's Audie Espino.
Great food, great wine pairing, great company — what more could one ask for to make a perfect evening?
An enjoyable dining experience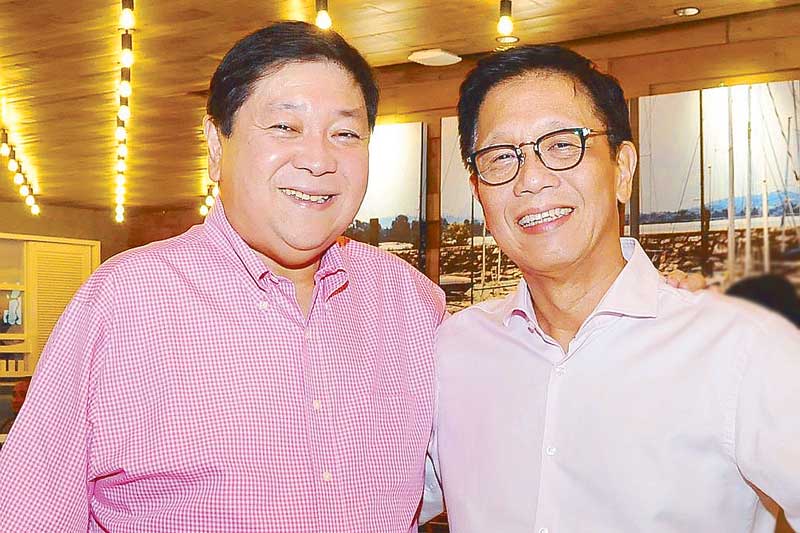 8990 Holdings president and CEO Willie Uy and Kuya J Group president Winglip Chang.
An enjoyable experience welcomed diners at the recent opening of Isla Sugbu Seafood City's first branch in Manila at the Venice Grand Canal Mall in Taguig City.
Operated and managed by Kuya J Group, Isla Sugbu Seafood City offers paluto all-you-can concept. This allows diners to choose from its wide array of fresh and live seafood, have it cooked to their liking, and repeat the whole process until they are satisfied. Grilled, fried, stewed, boiled — the options are endless.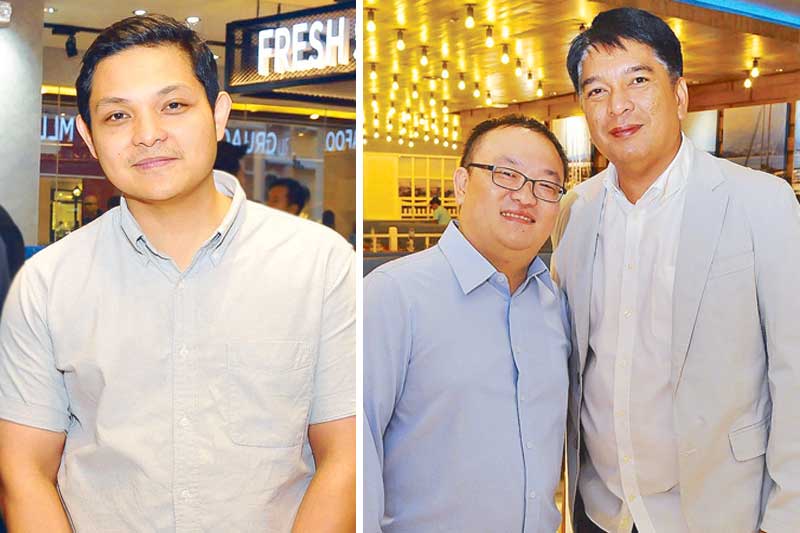 (Left) iCorner GM Don Tirol. (Right) Kuya J COO Richard Li and Unido Holdings' Gretz Rivera.
What separates Isla Sugbu Seafood City from all other dampa restaurants in the metro is its fresh ambience and excellent service with servers willing to peel the shrimp and crack the crabs for you.
As part of its opening promotion, the regular price of P1,300 per head is being offered at a promo rate of P848 for lunch on weekdays and P888 for dinner and all-day weekends. Promo runs until Feb. 28.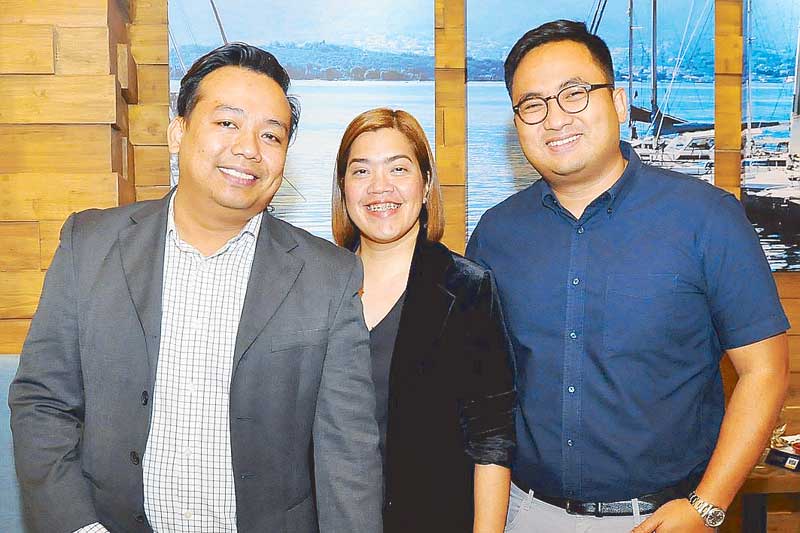 Yomo Salazar, Julie Andaya and Unido Holdings CFO Francis Reyes.
(For more information, visit www.seafoodcity.ph and @islasugbuseafoodcity on Facebook and Instagram.)
Swim, bike & run towards a healthy lifestyle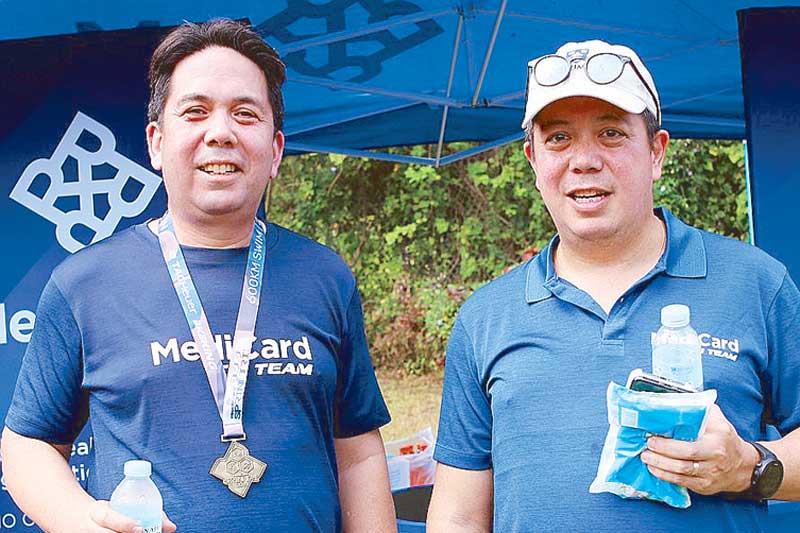 MediCard president Dr. Nicky Montoya and COO lawyer Jon Montoya.
Fitness enthusiasts, both young and old, gathered for a fun Sunday morning of swim, bike and run at the first HMO-powered triathlon dubbed MediCard's Sprint Tri at Fontana Leisure Park in Clark, Pampanga.
The triathlon included a 600-m. swim, 20-km. bike, and five-km. run. Participants took several laps in the Olympic-sized pool, went on to the bike course around the Clark grounds, and proceeded for a single-loop run around the resort.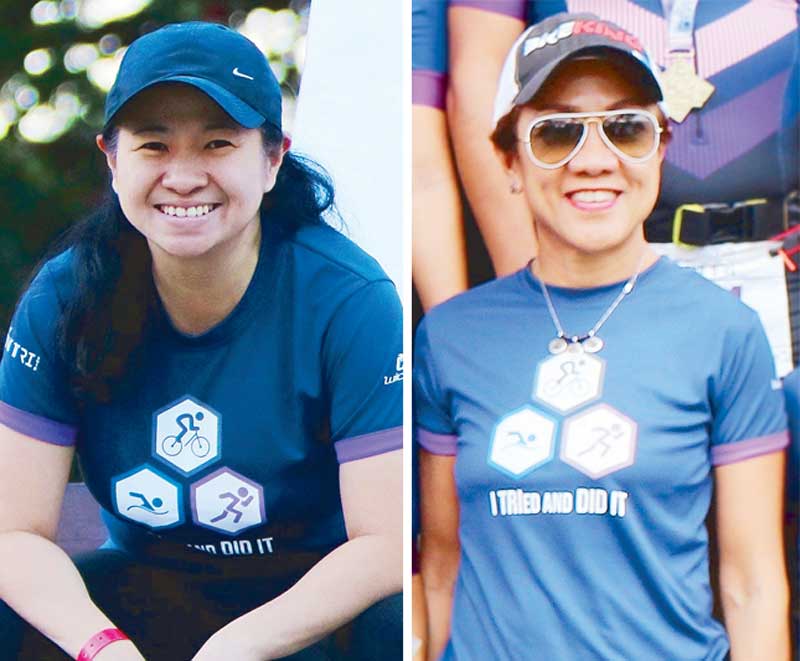 (Left) MediCard marketing services manager Kate Cruz. (Right) Ting Joson.
MediCard president Dr. Nicky Montoya said, "This is one of the best ways to encourage everyone — from little kids to adults, even the more senior ones — to exercise and move."
Adrian Thomas Dionisio placed first in the 15-17 age group clocking in at 1:07:46 while Ian Banzon from the women's category topped the 35-39 age group as she finished at 1:19:53.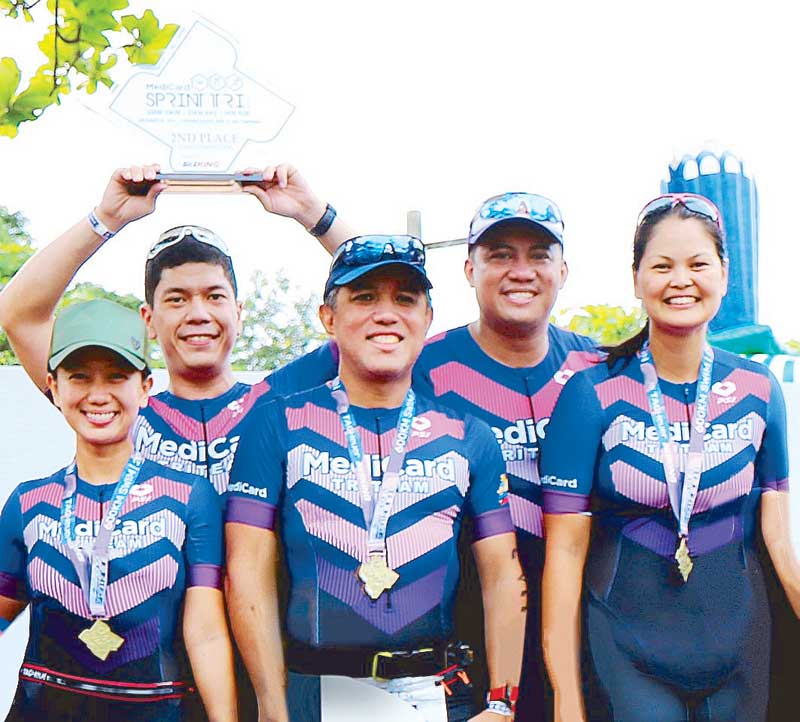 (From left) Toni Favis, Timmy Dadia, Mike Ledesma, Monch Gonzales and Sarah Erana.
Through the MediCard Sprint Tri, many beginner athletes were able to start achieving optimal health while having fun.
* * *
(Follow me on Instagram @pepperteehankee.)