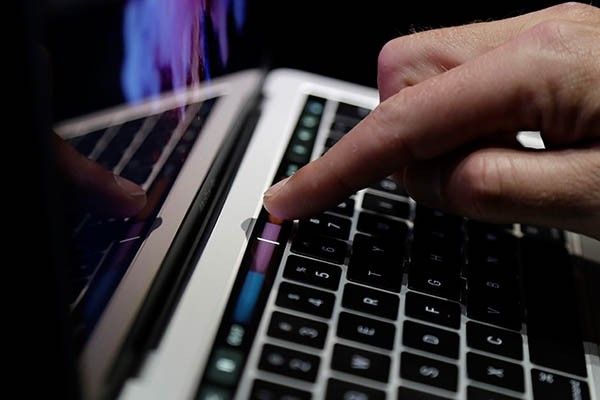 The DOJ said any victim can file a report against online harassment or other cybercrimes even through a representative, but they also pointed out that it must be done personally.
AP Photo/Marcio Jose Sanchez, File
How to take action if you are harassed online Primary tabs
MANILA, Philippines — In the digital age where netizens are given freedom to voice their opinions online, throwing and receiving cyber attacks has become a daily occurrence.
Since it is easy for netizens to hide their faces behind their social media accounts, it has also become easier for many to respond to various issues or people with vulgar and threatening words.
In the Philippines alone, several netizens experience cyberbullying and online harassment every day. According to Nobullying.com, the Philippines is Number 4 in the world in looking up cyberbullying online, which, it says, shows that has become an issue.
Camarines Sur Rep. Rolando Andaya, author of the Anti-Cyber-Bullying bill said cyberbullying can potentially affect not only school-age children but also any individual who has access to a mobile phone or the internet.
He defined cyberbullying as acts of cruelty committed using the internet or any form of electronic media or technology that has the effect of stripping one's dignity or causing reasonable fear or physical or emotional harm.
The lawmaker also considered repeated sending of offensive, rude and insulting message, distributing of belittling information about the victim, as a form of cyberbullying as well as posting or sending of offensive photos of the victim, whether digitally altered or not or were taken with or without consent, as long as it has the intention to humiliate and embarrass the victim.
The 16th Congress failed to pass the bill before it adjourned.
One recent victim is human rights defender and climate advocate Renee Juliene Karunungan, who, last May was prompted file an election offense case against 20 supporters of Rodrigo Duterte, then Davao City mayor and candidate for president, before the Commission on Elections after she received threats of rape, physical violence, and harassment.
She was subjected to the threats after she spoke up against Duterte's candidacy.
Another woman recently received rape threats when her photo during a protest against the burial of late President Ferdinand Marcos was posted online. Male netizens feasted on the protester's photo with comments containing vulgar descriptions, including sexual harassment and rape threats.
Like Karunungan, others who experience cyberbullying and online harassment can take a stand against these. In a phone interview with Philstar.com, a source from the Department of Justice Cybercrime Division Group enumerated the procedures on how one can fight online harassment.
Where can a victim report online harassment cases?
The DOJ Cybercrime Division, National Bureau of Investigation Cybercrime Division and Philippine National Police Cybercrime Group accept and handle these kinds of cases.
Who can file a case?
The DOJ said any victim can file a report against online harassment or other cybercrimes even through a representative, but they also pointed out that it must be done personally.
"Kailangan personal. Kasi 'yung iba, sinasabi busy sila at mage-email na lang ng complaints online. Hindi puwede iyon kasi what if niloloko niyo lang kami o sinisiraan ninyo lang pala 'yung isang tao? Kailangan mag-appear ka mismo," the source said.
When filing a report:
Gather evidence: Proof of cyberbullying and harassment will be the basis of any case that will be filed, so collect screenshots and "receipts" that can help prove the harassment.

Report the harassment case to authorities: Armed with evidence, head on to the cybercrime divisions of the PNP, NBI or the DOJ. You will then be asked to make a formal complaint by submitting an affidavit detailing the cybercrime committed against you.
The DOJ said it normally takes about a week for them to verify the initial evidence gathered. After which, the case will be assigned to an investigator. Surveillance and the gathering of further evidence may come next.
If investigators find probable cause, they can apply for a search warrant to the court before finally filing formal charges.
Under Republic Act No. 10175, or the Cybercrime Prevention Act, any person found guilty of committing the unlawful or prohibited acts of libel, as defined in Article 355 of the Revised Penal Code, may be punished with prision correccional in its-its maximum period to prision mayor in its minimum period or a fine ranging from P6,000.00 up to the maximum amount determined by the court.
The provision however only applies to the original author of the post of online libel and not to others who simply received the post and or who just react to it.
Article 355 of the Revised Penal Code defines libel as a "public and malicious imputation of a crime, or of a vice or defect, real or imaginary, or any act, omission, condition, status, or circumstance tending to cause the dishonor, discredit, or contempt of a natural or juridical person, or to blacken the memory of one who is dead."
RELATED: Anti Cyber-Bullying Act of 2015 pushed | Environmentalist files raps vs Duterte supporters for cyberbullying
------
Got additional information on how victims can report online bullying and harassment? E-mail us at editor@philstar.com or message us on Facebook and Twitter.