EDITORIAL — Pastillas scam: A laughable penalty
September 25, 2023 | 12:00am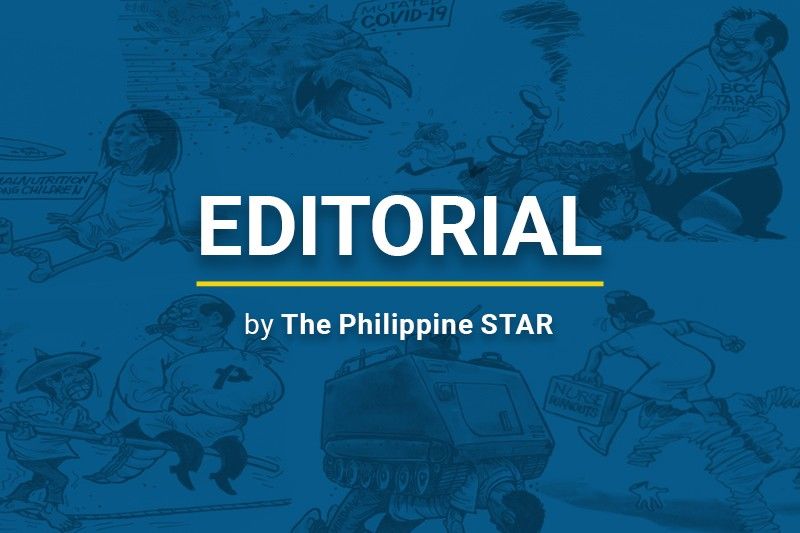 An angry Rodrigo Duterte summoned them to Malacañang during his presidency, although he did not carry out his threat to make them eat paper rolled up like pastillas or local milk pastry. Last week, one of 50 Bureau of Immigration employees accused of facilitating the entry of 143 foreigners, mostly Chinese, between 2017 and 2020 was fined the princely sum of P5,000 by the Sandiganbayan.
Asliyah Maruhom had posted bail of P30,000, which will now be returned to her. The former immigration officer was allowed by the Office of the Ombudsman to enter into a plea bargaining deal in the case filed against her for violation of Republic Act 3019 or the Anti-Graft and Corrupt Practices Act. Conviction would have earned her a prison term of six to 10 years along with perpetual disqualification from public office.
Maruhom was allowed to plead guilty to a lesser offense covering the acceptance of gifts – among the acts and transactions prohibited under Section 7(d) of RA 6713, the Code of Conduct and Ethical Standards for Public Officials and Employees.
The Sandiganbayan's Seventh Division noted that Maruhom entered her guilty plea before ombudsman prosecutors had presented evidence against her, which was a mitigating circumstance in her favor. The court ordered her P30,000 bail bond returned to Maruhom, and lifted the hold-departure order issued against her.
Last July, Ombudsman Samuel Martires had ordered the dismissal from the Bureau of Immigration of those implicated in the so-called pastillas scam, wherein the foreigners were given VIP entry through the Ninoy Aquino International Airport in exchange for P10,000 each. Former BI Port Operations Division deputy commissioner Marc Red Mariñas resigned from the bureau in 2018. He ran for mayor of Muntinlupa City in 2019 but lost.
For the numerous crooks in government, paying P5,000 for earning at least P10,000 in dirty money will sound like a good deal. Thanks to laughable penalties like this, impunity reigns and corruption, in the words of a dismayed city mayor, has become the norm in this country.