EDITORIAL - The ICC steps in
September 18, 2021 | 12:00am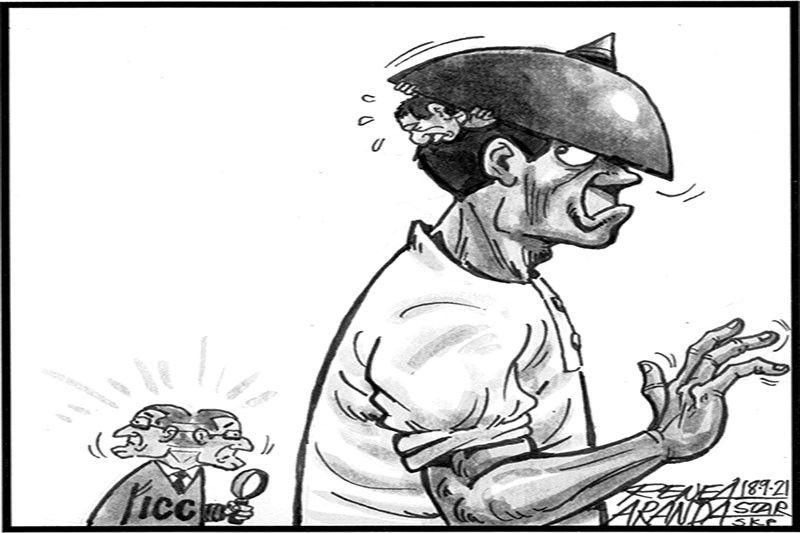 There will be continuing debates on whether the International Criminal Court has jurisdiction over the conduct of the war on drugs in the Philippines. Not only because of the Duterte administration's withdrawal of the country from the Rome Statute in 2019, which the ICC says came too late to stop the process, but also because – as argued by the government – the institutions with the mandate to stop state abuses are still functioning in the Philippines.
Malacañang has bristled at what it describes as an infringement on national sovereignty. President Duterte has consistently defended his brutal methods in dealing with the drug menace, which he believes worked in his home city of Davao when he served as its mayor and then vice mayor.
In line with its protests, Malacañang has reiterated that the Duterte administration will not cooperate in the ICC probe, which is pursuing accusations that a crime against humanity has been systematically committed against civilians in carrying out the campaign against illegal drugs.
The Department of Justice has started its probe into dozens of cases forwarded by the Philippine National Police wherein drug suspects might have been summarily executed by state forces. PNP officials have said they are open to any investigation of the conduct of the drug war. Whether the PNP and DOJ will cooperate with the ICC, however, is up to Malacañang.
President Duterte, as chief executive, can stop officials and personnel of the executive branch from cooperating with the ICC. But nothing is stopping agencies outside his jurisdiction as well as non-government organizations and civilians from cooperating in the probe. The Commission on Human Rights has said it is willing to provide assistance if asked by the ICC.
The ICC probe is meant to unearth the truth and hold accountable anyone involved in the systematic execution of drug suspects, which might constitute crimes against humanity. The DOJ says it is also pursuing truth, accountability and justice in reviewing the cases forwarded by the PNP. Whichever initiative prevails, those seeking justice can only hope that the objectives will be attained.