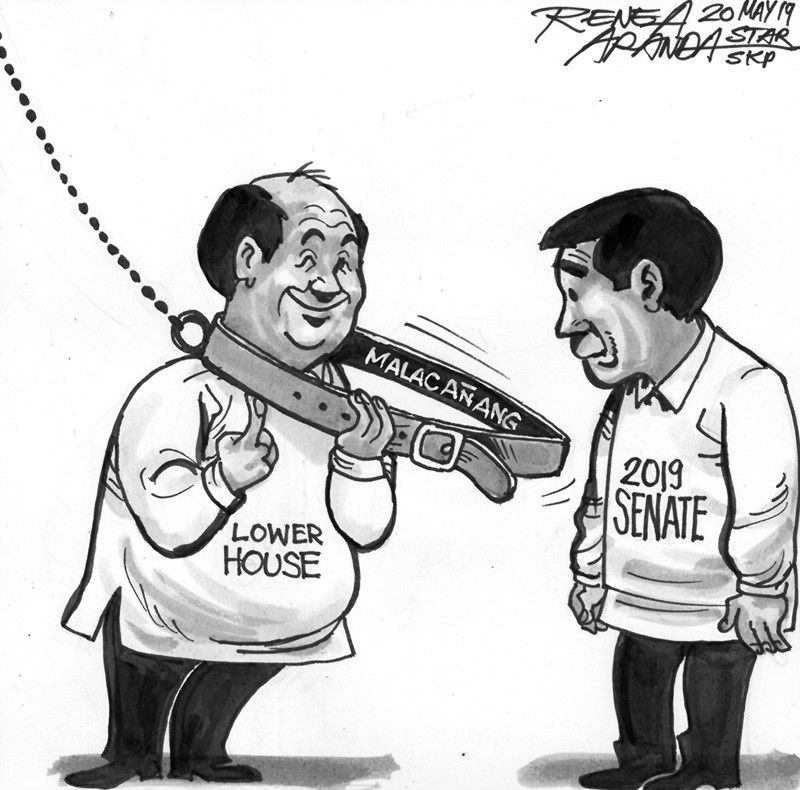 EDITORIAL - Senate independence
(The Philippine Star) - May 20, 2019 - 12:00am
A cooperative Congress means smooth sailing for a president's legislative agenda. Every chief executive wants allies in Congress – the more, the better. Cooperation between the executive and legislative branches, however, is possible without Congress turning into a rubberstamp of Malacañang.
This is what people are hoping for as administration candidates look poised to dominate the Magic 12 winning circle in the senatorial race. Public concerns have been fueled by the behavior of the pro-administration super majority in the House of Representatives – a chamber that critics describe as a Malacañang rubberstamp. The Senate in the outgoing Congress has been perceived as a bulwark against the loss of independence of the legislature. Will this change with the incoming team?
President Duterte is assured of the complete support of at least two of the candidates in the Magic 12. But most of those in the winning circle have found it necessary to issue statements reassuring the public that they would maintain their independence, and would not be remiss in providing the system of checks and balances that is indispensable in a healthy democracy.
Midway through his presidency, Benigno Aquino III also saw members of his coalition team bagging nine slots in the Magic 12. But throughout the second half of the Aquino administration, the nine largely upheld the reputation of senators as independent republics.
Congressional independence does not mean being an obstructionist; there are many projects and programs of the executive branch that deserve support from the legislature. But lawmakers are expected to draw the line between this kind of cooperation and being a Malacañang rubberstamp.
Most of the candidates in the Magic 12 are promising to show this type of independence. The nation will be watching, and will be holding them to their promise.