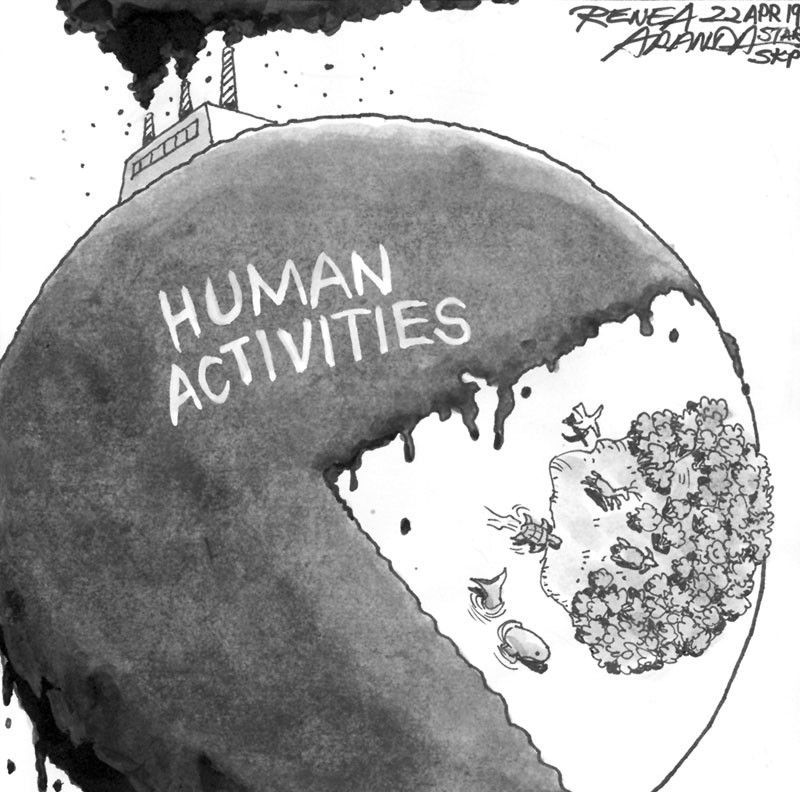 EDITORIAL - Protect our species
(The Philippine Star) - April 22, 2019 - 12:00am
Under normal circumstances, experts say that between one and five species will become extinct every year. Today, however, scientists warn that the planet is losing species at an alarming 1,000 to 10,000 times the normal rate, with multiple extinctions recorded daily. Scientists say that many species will become extinct before humans even find out about their existence or their possible benefits to life and the environment.
This is the greatest rate of extinction, scientists warn, since dinosaurs disappeared from the planet 60 million years ago. Unlike the extinction of the dinosaurs, however, the unprecedented rapid species extinction is attributed largely to factors caused by human activity. These include global warming, pollution, unsustainable agriculture and pesticide use, deforestation, habitat loss, wildlife trafficking and poaching.
Because humans are causing the extinction, humans can also stop the destructive activities. Today's Earth Day celebration has chosen the theme "protect our species" to highlight what can be done to significantly slow down the rate of extinction and save millions of species from disappearing.
Endangered species include the smallest insects to the largest beasts on land and marine creatures as well as coral reefs. The disappearance of even a seemingly insignificant insect can threaten the natural propagation of wild plants and the food of certain bird species.
The United Nations is supporting a united global movement that can promote policies and actions as well as educate people on what can be done. The Earth Day Network aims to raise global awareness about the problem and its implications on life, push for government policies that will protect large groups of species, and inspire individual actions such as minimizing the use of chemical pesticides and herbicides and adopting sustainable fishing methods.
Governments can crack down on wildlife traffickers. The Earth Day Network noted that China remains the largest market for body parts and skins of big cats as well as the black rhinoceros. The Chinese are major harvesters and buyers of the endangered geckos, giant clams, marine turtles and pangolins of the Philippines, where wildlife trafficking is also rampant.
The Philippines is blessed with bountiful biodiversity, but it must do more to be an effective custodian of these natural riches. Every country has a critical role to play in protecting our species.