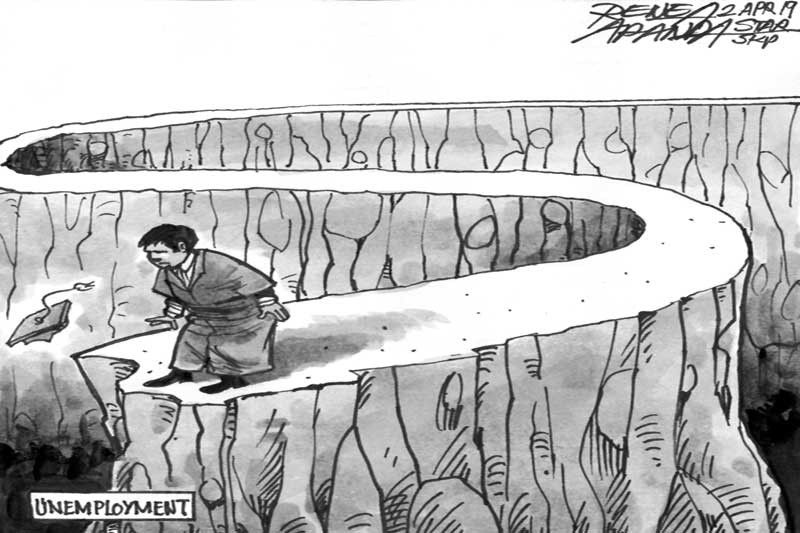 EDITORIAL - Graduation day
(The Philippine Star) - April 2, 2019 - 12:00am
With the onset of summer come the celebrations, as students celebrate the long break from school. Summer is also graduation season. For those graduating from higher learning institutions, finding employment can prove as challenging as completing formal education.
Unemployment in the Philippines stood at 4 percent in June 2018, or 6.6 million people, according to data from the Bureau of Labor Statistics. The rate is expected to increase slightly next year, according to economic analysts.
While millions are unemployed, several industries have expressed concern over their failure to find the skills they need for their operations. This is partly due to the departure of skilled workers for higher paying jobs overseas, and also because of a skills-jobs mismatch.
Programs have been developed to address the mismatch in skills and employment opportunities. Government education officials and private school administrators have worked to assist students in selecting higher education courses that will give them a better chance of landing the jobs they want, whether in the country or overseas.
There was a period when the country was producing nurses like hot pan de sal. Amid a global glut, hundreds of thousands of Filipino nursing graduates couldn't find jobs that gave decent pay, prompting a number of them to work in call centers instead. Business process outsourcing has been a boon to the Philippine workforce. Artificial intelligence, however, is threatening BPO jobs, and workers in this sector must be ready with upgraded skills if they want steady employment.
The jobs-skills mismatch persists in several industries, despite efforts to address the problem. And the country's neighbors continue to pose stiff competition for job-generating investments, providing environments that are easier for doing business.
Like previous administrations, the current one has committed to reduce poverty. To achieve this, the creation of meaningful jobs must be high on the agenda. The celebration of the classes of 2019 must not end with their graduation.