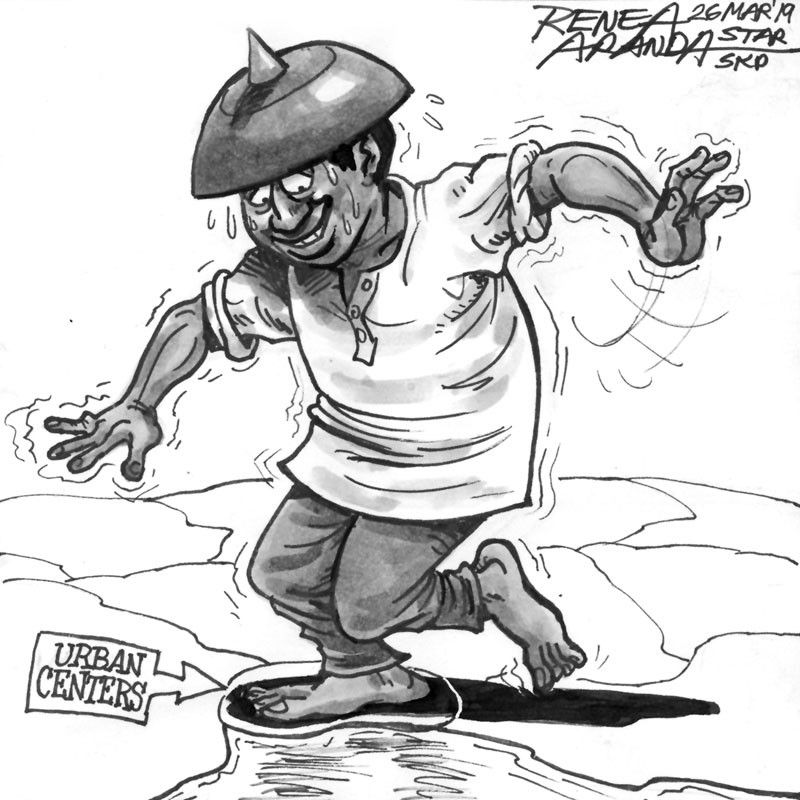 EDITORIAL - Congested urban centers
(The Philippine Star) - March 26, 2019 - 12:00am
Across the archipelago, there are still vast tracts of agricultural, forested and undeveloped lands. People, however, are drawn to developed areas where jobs and all the basic services as well as recreational centers are available.
As of the latest census taken in 2015, about 51.73 million Filipinos – 51.2 percent of the total population at the time – were living in urban centers, according to the Philippine Statistics Authority. The PSA warned that this is putting pressure on the allocation of resources including water, power and housing in urban centers. In the countryside, it is also taking its toll on agricultural production, with fewer people wanting to work in farms.
The water shortage in Metro Manila's east service sector, which is not yet over, is just a manifestation of the problems spawned by unabated urban migration and unplanned development. Traffic gridlocks, pollution, criminality and inadequate public health and education services are among the consequences of overcrowding in the cities.
Metro Manila offers many lessons on the consequences of anything-goes development. Urban blight is evident all over the National Capital Region, which has to be one of the least sustainable mega cities in the world. Urban blight has also ruined Baguio City, whose slopes that used to be covered with pine trees now look like Brazilian favelas. The municipality of Bontoc in Mountain Province is tragically going the same way as it moves toward urbanization.
Other urban centers are emerging all over the country. It's not too late to design these centers for sustainability and livability. Around the world, there are numerous models for sustainable urban development, and there are organizations and foreign governments that are willing to provide assistance in this area.
The population figures should also lead to intensified efforts to develop the countryside and boost agriculture. Tourism and agribusiness create local jobs and livelihood opportunities that can eliminate the need for residents to seek greener pastures in cities. For both rural and city dwellers, decongesting urban centers and designing for sustainability will improve the quality of life.